Vancouver flights: 3 night YVR package to Las Vegas for $444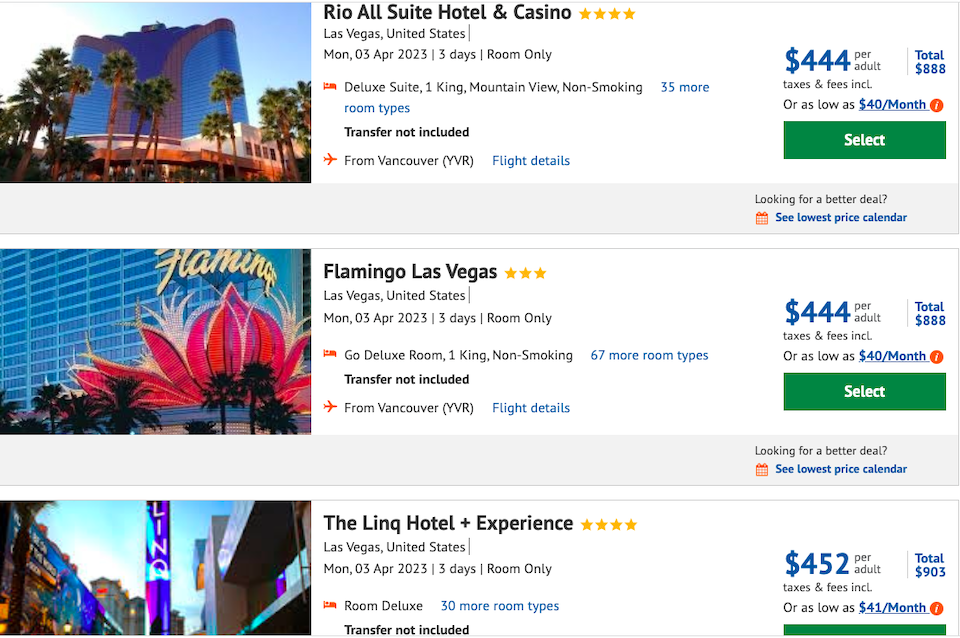 Stay in 4-star and 5-star hotels at an absolute steal.
Is the City of Sin calling your name?
While you'd be hard-pressed to stay at a four-star hotel in Vancouver for under $200 a night, travellers can enjoy three nights of accommodation and direct, round-trip flights to Las Vegas for under $450 on select dates.
Low-cost Canadian carrier Sunwing offers numerous last-minute and all-inclusive vacation packages, offering some of the most competitive prices for travellers on a budget. 
Tickets out of Vancouver International Airport (YVR) aren't very expensive, with return trips to Harry Reid International Airport (LAS) with Flair Airlines totalling just over $150 return.
But several vacation packages include stays at four and five-star resorts with direct return airfare at a steal.
Most of the upcoming dates range in price, starting from $700 to $800 per person and going up from there based on the property. 
Locals looking to save will find the cheapest options at the start of April. For example, three-night packages from April 3 to April 6 with accommodation in a four-star hotel, such as the Rio All Suite and Casino or the Flamingo Las Vegas, as well as direct, return flights from YVR airport cost as little as $444 including all taxes and fees.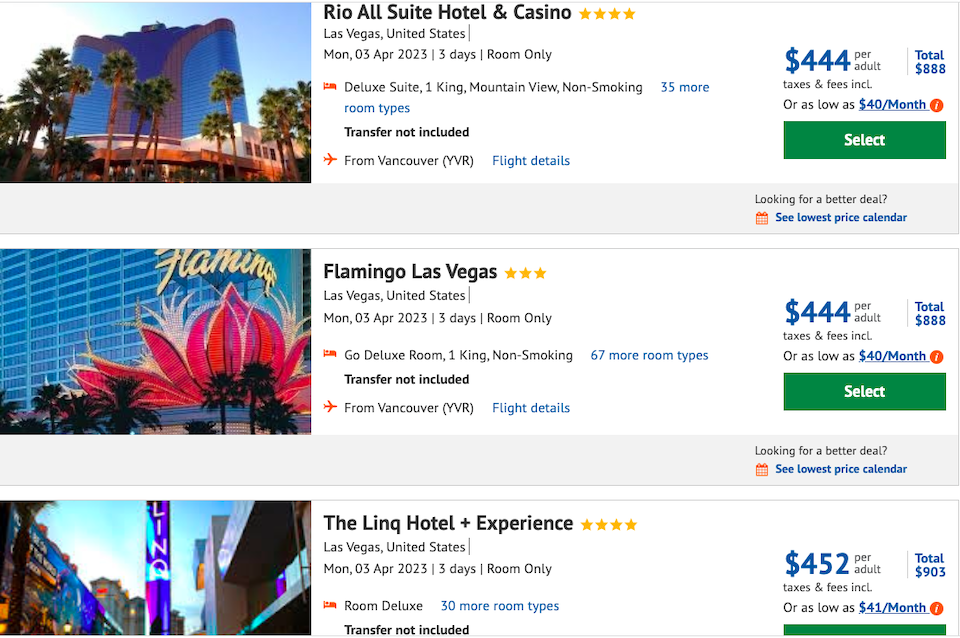 For a more luxurious stay, a three-night stay at the five-star Mandalay Bay Hotel & Casino is a steal at $620 per person in the Resort King room category. 
The property is unique because it has real sand and a wave pool for guests to enjoy on the 11-acre property.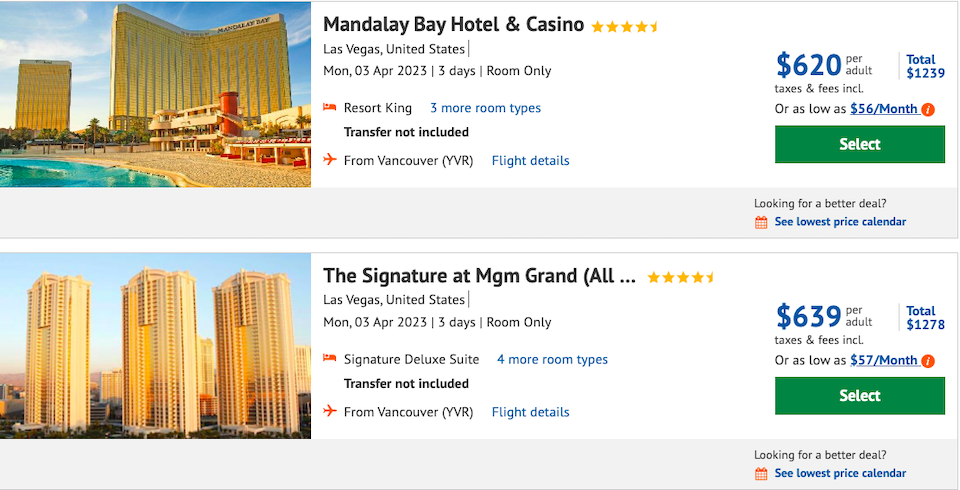 Vancouver flights to Las Vegas 
A trip to Las Vegas can include all of the usual suspects — gambling, impressive shows, pool parties, and big-name DJ shows — but there are a plethora of other activities and attractions to enjoy in the city or just outside of it. 
Visitors who venture outside of the entertainment zone can take a nostalgic trip down memory lane with a visit to Old Vegas or a day trip to see the Grand Canyon. 
You view options and book your package with Sunwing online.