This family has 11 million points. Here's what they can do with them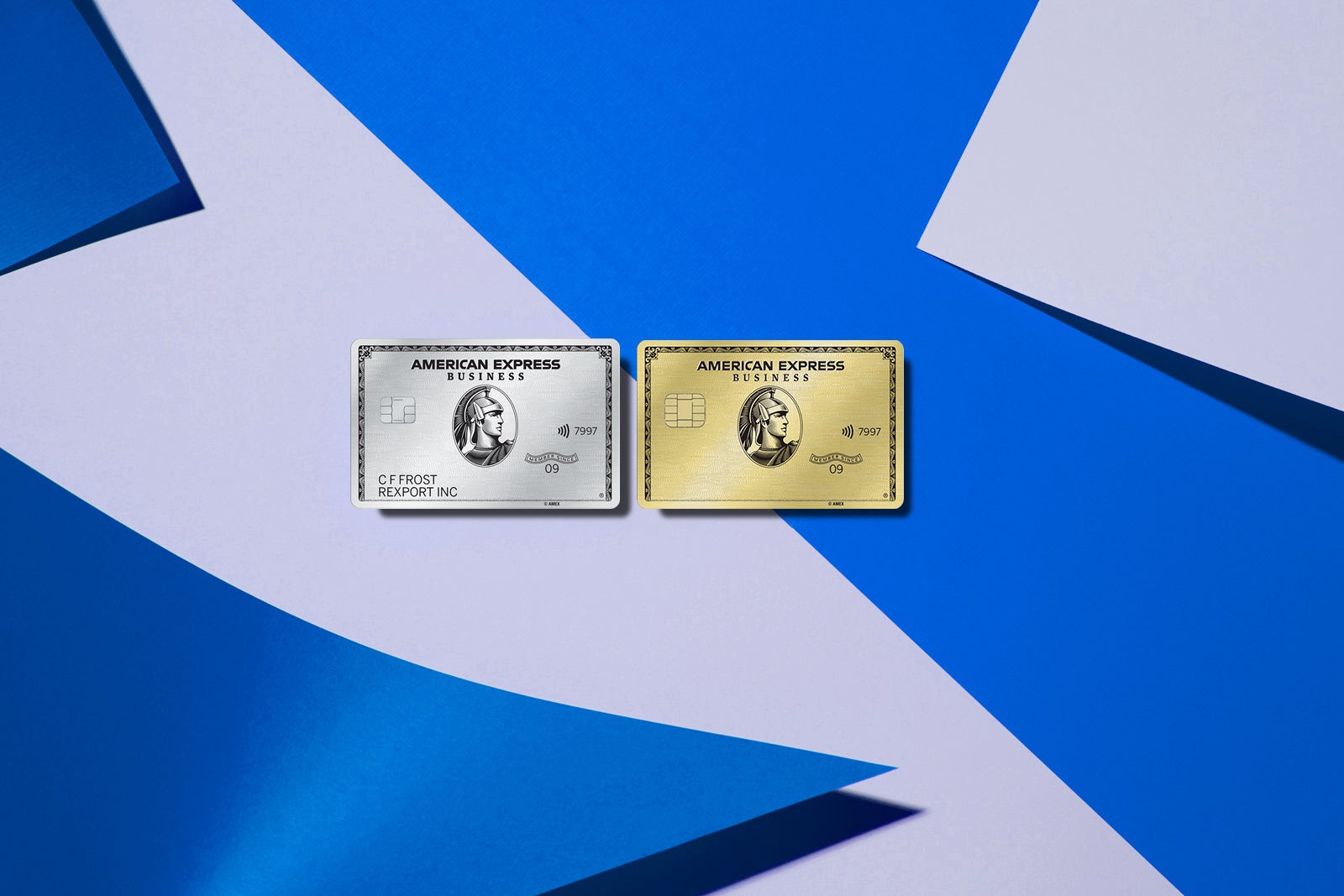 "My wife and I are currently sitting on 11 million credit card points."
It's not every day you see that message in your email inbox.
A family from Utah with four young children recently contacted TPG, saying they've been unable to travel while raising kids and then because of the coronavirus pandemic. Now they're looking to get back out into the world.
Because of the business they own — and using credit cards to maximize both their personal and business expenses — they're sitting on an impressive 11 million points between Chase Ultimate Rewards points and American Express Membership Rewards points.
What can a family with four kids do with all those points? It definitely piqued our interest. And after receiving more details from the family, we laid out a plan to help them redeem this haul of points.
Find your next points redemption sweet spot with the TPG App. Download for free today!
Background and travel plans
This family includes four children under the age of 10. They'd like to travel more when the youngest is old enough to walk next year, in 2023.
Their home airport is Salt Lake City International Airport (SLC) in Utah.
When considering travel plans, we wanted to know whether they have any elite status or preferred hotels or airlines.
Sign up for our daily newsletter
This family has The Business Platinum Card® from American Express, which allows them to enroll for complimentary Gold status with Hilton Honors and Marriott Bonvoy.
They also have the Delta SkyMiles® Reserve Business American Express Card, since they often fly with Delta Air Lines out of Salt Lake City and use this card for potential upgrades and free checked bags.
We asked what types of trips they enjoy. They like visiting theme parks and exploring nature and would prefer to introduce their youngest child to travel slowly. Thus, a domestic trip and something within North America would likely be easiest.
Additionally, the parents are looking to take a second honeymoon at the end of 2023 or early in 2024.
With these things in mind, we'll focus on three trips:
A theme park vacation within the U.S.
A trip within North America where they can enjoy nature.
Then, a romantic second honeymoon for the parents.
Within their points balances, they have roughly 8,250,000 American Express Membership Rewards points and 2,750,000 Chase Ultimate Rewards points.
We'll use these numbers for trip planning.
Trip 1: Universal Studios Orlando
With many theme parks, there's no way to pay with points upfront when buying your tickets. However, Universal Studios in Orlando is an exception.
You can buy these tickets in the Chase travel portal using points. Since this family has the Chase Sapphire Reserve, they can redeem their points at a rate of 1.5 cents each to buy tickets.
They'll only need to pay for two adults and three children (at Universal, children younger than 2 don't need a ticket when accompanying a paying adult).
Related: How to use points to save money at Universal Orlando
To search for these tickets within the Chase Ultimate Rewards portal, click on "Activities" at the top and type in where you want to go and the dates of your trip.
Searching for Orlando will yield tons of results. On the left, you can use the "Activity Name" box to filter for "Universal Orlando."
Since there are two main theme parks at Universal — Universal Studios and Islands of Adventure — this family can use 100,586 Ultimate Rewards points to buy tickets for two days to visit these two parks.
The cheapest pricing comes when buying tickets for fixed dates, though tickets with flexible dates or the ability to hop from one park to another during the same day are available at higher prices.
The same applies to adding the third park — Volcano Bay, which is a water park — for an additional cost.
Related: Unlock more magic: 16 Universal Orlando secrets to know before your next trip
It's important to note that these tickets are for entry to the parks only. They don't include extras like Express Pass.
Related: Is Universal's Express Pass worth it? TPG tested how much time it really saves you in line
Hotel
For a hotel, a great option is Hyatt Place across from Universal Orlando Resort.
Rooms cost 8,000 points per night during standard pricing, and Hyatt Place locations offer free breakfast to all guests. That feature alone can save a lot of money before you head to the park each day.
Related: These are the best hotels at Universal Orlando
With two adults and four children, the best option is to book two hotel rooms. Assuming this family goes to Orlando for five nights, staying to visit more than just Universal Studios, they'll spend 80,000 points on this booking.
Chase Ultimate Rewards points can be transferred freely and instantly to World of Hyatt at a 1:1 ratio.
Also, since cash rates at the Hyatt Place hover at around $190 to $200 per night, this redemption provides solid value: over 2 cents per point, which is above our average valuation of Hyatt points.
Flights
When it's time to book flights, it's always worth comparing options.
One option would be transferring American Express Membership Rewards points to Delta SkyMiles. That will cost 23,500 points per person. Since lap infants can fly for free, this family can book five tickets. That's 117,500 miles total for the round-trip itinerary.
However, the cash prices on these tickets aren't bad. You could actually spend fewer points by using your points as cash to buy these flights in the Chase travel portal.
They'll spend 105,730 points by booking this way — a savings of 11,770 points. This pricing takes advantage of using Ultimate Rewards points at a value of 1.5 cents each, due to having the Sapphire Reserve.
The flights above are booked in Delta basic economy, so they won't earn SkyMiles even if booking through the Chase portal. We recommend the family spends more points to book a standard economy ticket so they can select seats, earn miles when booked through the Chase portal and board earlier.
For a lap infant on these flights, they'll pay just the mandatory taxes — $5.60.
Trip summary and costs
It's possible to walk from Hyatt Place to Universal's theme parks each day. However, going anywhere beyond this could be complicated with four children, so this family would likely need to rent a car.
For a large SUV or minivan, average costs in the Chase portal are close to 58,000 for the sample dates we used above.
For the hotel, flights and park tickets we outlined, the total cost is 286,316 points. Adding a rental car would bring that total to approximately 344,316 points.
Their out-of-pocket costs will be limited to lunch and dinner every day and any activities outside of visiting Universal's theme parks.
Trip 2: Baja California
Rather than jetting off to a busy city, this family prefers to get away to nature. A direct flight to a location with inexpensive hotels, great local food, beaches and accompanying marine life sounds like a winner.
We're talking about San Jose del Cabo in Baja California, Mexico.
Related: How to get to Los Cabos on points and miles
Flights
Fly with Delta from Salt Lake City to Los Cabos International Airport (SJD), directly or with a stop depending on what's available.
Cash prices can be high, but award prices can provide good value here. These flights cost 30,0000 miles plus $121.48 for each adult, but cash prices are around $600 each. For five paid tickets, that's 150,000 SkyMiles.
However, if partner award space is available, it's possible to book these same flights for even cheaper with Virgin Atlantic Flying Club.
Related: When and how to book Delta awards with Virgin Atlantic Flying Club
Whether flying directly between SLC and SJD or adding a connection, the flight distance should be under 1,500 miles.
That means the flights will cost 11,500 Flying Club points per person each way. For five tickets, that's 115,000 points round-trip — a savings of 35,000 points. Better yet, the family would be in Main Cabin economy when booking through Virgin Atlantic.
It's also worth pointing out that flying on Delta with a lap infant can cost more or less depending on how you book your award ticket.
By booking with Virgin Atlantic, not only are the award redemptions for two adults and three children cheaper but so is the price for the lap infant.
Booking directly with Delta, this family would pay 10% of the adult cost (plus taxes and fees) to add a lap infant to the reservation. That should be 3,000 miles plus taxes and fees.
When booking with Virgin Atlantic, the price for a lap infant is 1,000 points plus taxes and fees. Round-trip, this will save another 1,000 miles simply by booking these Delta flights through Virgin Atlantic. Points can be transferred freely and instantly from American Express to Virgin Atlantic at a 1:1 ratio.
Related: Save money on lap infants by booking awards through Virgin Atlantic
Hotel
For many people, Los Cabos is known for its luxury hotels and all-inclusive properties like the Hyatt Ziva Los Cabos.
While an all-inclusive property may sound like a good option, it's worth noting that each room at the Hyatt Ziva will cost 25,000 points per night during standard pricing.
Additionally, that only covers two people in each room, and additional guests cost 12,500 points. There is also a limit of four guests per room on award stays.
That means this family would need to book two rooms (50,000 points per night) and add an extra guest to each (25,000 more points per night).
Children under the age of 2 can be added to the reservation for free, but this still adds up to 125,000 points per night, which can be pricey during a weeklong holiday.
Just down the street from this property, however, is a Category 1 property that can charge as few as 3,500 Hyatt points per night. It's the Hyatt Place Los Cabos.
I've stayed at both of those properties and can promise that you get breakfast included at each hotel every morning. You can even see one hotel from the other.
While you won't get the all-you-can-eat-and-drink treatment at Hyatt Place, you will get daily breakfast and will save a ton of points. In fact, this family could save 108,000 points per night by booking this cheaper option and then spending smartly on lunch and dinner around town.
They'll also have free access to the local beach, a pool at the Hyatt Place and multiple local activities like scuba diving, snorkeling, tours to view sea lions and more.
Trip summary and costs
By booking their flights the right way and staying at an inexpensive property, it's possible to travel inexpensively to a place many people view as an expensive destination. That's thanks to using points and miles.
To visit San Jose del Cabo in Baja California for six nights, this family would spend 42,000 Hyatt points (transferred from Chase) and 117,000 Virgin points (transferred from American Express).
If they want to go for the all-inclusive experience at the Hyatt Ziva, they'll spend an additional 648,000 Chase points when transferring these to Hyatt for the six-night stay we discussed.
It's also worth considering a hybrid approach to see which vacation style they like better, spending a few nights at each property.
Trip 3: Second honeymoon in Thailand
Sometimes, parents need to get away from their kids to reconnect. That applies here, as these parents are considering a second honeymoon in late 2023 or early 2024.
Given what they've told us about their travel destinations, we think Thailand provides the perfect mix of numerous things to do, access to nature, the ability to relax and great cultural elements to explore.
Related: The best ways to get to Thailand using points and miles
Flights
Since this trip will occur at the end of 2023 or the beginning of 2024, it's not possible to book these flights right now. However, the best bet will probably be booking with ANA Mileage Club.
Depending on whether you fly in the low (L), regular (R) or high (H) season, there are different award costs for these flights. It's also important to note that you must book round-trip itineraries with ANA Mileage Club when booking award flights.
In the chart above, "Y" represents economy pricing, "PY" is premium economy, "C" is for business class and "F" is for first class.
Assuming this couple flies round-trip in business class between Salt Lake City and Suvarnabhumi Airport in Bangkok (BKK), they'll pay 100,000-115,000 miles per person for these tickets. That jumps to 195,000-210,000 per person round-trip if they fly in first class.
Related: The best cities for first-time visitors to Asia
ANA is a transfer partner of Membership Rewards, and these transfers can take up to 48 hours.
Once you find the flights you want, it's always a good idea to put ANA flights on hold before transferring your points, which you can do with a phone call to the reservations center. In this way, the seats are held for you while waiting for the points to show up, and then you'll call to complete the booking once they do.
Hotels
Since this is a second honeymoon, we assume this couple would like to stay somewhere nice.
Immediately, the Park Hyatt Bangkok comes to mind as a great use of points. During standard pricing, rooms cost 20,000 points per night — compared to $250 on most nights.
That's not great value compared to what Hyatt points are typically worth, but it also beats paying cash when you're sitting on a mountain of points.
However, if they're looking for something unique and tranquil, they might consider The Sukhothai Bangkok.
The hotel is described on its website as follows: "While located in bustling Bangkok, the hotel is the epitome of serenity, surrounded by lush gardens with a large infinity pool, full-service spa, and award-winning dining."
This is a Small Luxury Hotels of the World property, meaning it can be booked with Hyatt points but doesn't offer Hyatt perks like status recognition. However, there's free breakfast for two every morning and free Wi-Fi on these bookings.
Related: Getting elite-like perks at Small Luxury Hotels of the World
We recommend three days in Bangkok to adjust to the time zone, explore the culture and maybe head out to nearby sites like the UNESCO World Heritage site at Ayutthaya or the Bridge on the River Kwai, part of the infamous "death railway" during World War II.
Related: How to avoid these typical tourist scams on your trip to Thailand
Spending three nights at one of these hotels will cost 45,000 points (Sukhothai Bangkok) or 60,000 (Park Hyatt) points. These can be transferred from Chase to Hyatt immediately when you're ready to make a redemption.
After these three days, there are a few options for other places to visit in Thailand. If they want to escape to an island for beaches and time in the water, they could head to Koh Samui. Alternatively, they could go to Chiang Mai to see grand temples, elephants and more.
Related: 10 gorgeous Thai islands that aren't Phuket
In Koh Samui, there is a Tropical Pool Villa option at the Cape Fahn Hotel, part of SLH. This can be booked for 17,000 Hyatt points per night. Staying for five nights would cost 85,000 points, which can be transferred 1:1 from Chase.
This room features a private plunge pool, a living room area and a separate bedroom.
However, if they really want luxury, they should consider the Ultimate Pool Villa at The Ritz-Carlton, Koh Samui.
This room costs an impressive 166,200 points on most nights, but it's no ordinary hotel room.
This one-bedroom villa features a balcony over the ocean, a private pool and a king-size bed in the separate bedroom area.
If they stay for five nights or more using points, they can enjoy a fifth night free thanks to this perk from Marriott Bonvoy. That would mean staying four nights or five nights would cost the same 664,800 points.
You can transfer American Express and Chase points to Marriott Bonvoy at a 1:1 ratio. With Amex, your points should show up immediately, but the same doesn't hold true with Chase. Transfers from Chase to Marriott typically take one or two days.
It's worth pointing out that using your Chase Ultimate Rewards or American Express Membership Rewards points with Marriott typically isn't the best option, since they tend to lose value during the transfer. Booking with Marriott, these points would be worth less than half a cent each on this reservation.
Instead, booking with the American Express Fine Hotels + Resorts program would allow for using Membership Rewards points at 1 cent apiece (and provide perks like free breakfast and an on-property credit for meals or spa visits). They wouldn't, however, earn Marriott points or elite nights on their stay.
Five nights booked this way would require 348,210 points on dates we checked for late 2023. Note that access to the FHR program and its benefits is limited to those with a Platinum (business or personal) or Centurion (business or personal) card from American Express.
Related: Second Cities: Destinations to add onto a trip to Bangkok
If this couple heads north to Chiang Mai, instead, options abound.
Within the city, they can book a Small Luxury Hotels property for 12,000 points per night. Bookings at SLH properties include breakfast for two and room upgrades when available, and these can be booked with Hyatt points.
Outside the city, there's the lush Four Seasons Resort Chiang Mai. It's definitely a more expensive option, but it's part of the Fine Hotels + Resorts program, meaning this couple could pay with points.
Expect to pay an average of 57,816 points per night — so 289,080 Amex Membership Rewards points for a five-night stay.
While the Four Seasons is outside the city and not the most convenient location for activities within the city, the service and on-property restaurants provide a top-notch experience.
Related: Serene and green: A review of the Four Seasons Resort Chiang Mai
Trip summary and costs
Let's assume this couple flies to Thailand in the business-class option above (during regular pricing periods), spends three nights at The Sukhothai Bangkok and then opts to spend five nights at the Four Seasons Resort Chiang Mai.
Stretching over eight nights in Thailand and overnight flights to get there and get back home, they'll enjoy a fantastic second honeymoon in Thailand using points and miles. They'll spend 45,000 Ultimate Rewards points and 509,080 Membership Rewards points.
To get between Bangkok and Chiang Mai, they can also use Thailand's fantastic train service.
Bottom line
This family would spend 431,316 points from Chase and 626,080 points from American Express on these sample trips. Spending approximately a million points on these trips hardly dents their stash of 11 million points.
Not every family is sitting on 11 million credit card points, but this family is fortunate enough to be in this situation.
They can use this mountain of points for a family trip to Universal Studios in Orlando, enjoy some time at the beach in Los Cabos and then take a second honeymoon to Thailand for some culture and relaxation.
With their remaining 10 million points, they could opt to upgrade their rooms or flights during these trips, add more trips or even use their points to fight inflation by offsetting non-travel expenses with programs like Chase's Pay Yourself Back.