The Top 5 Tourist Places To Visit In Delhi | Top 5 Tourist Places in Delhi
It is easy to get confused as to what to do when in Delhi, which is why here are the
top five places you must visit when you're in Delhi. 
Delhi, the capital city, is an incredible city in India and has lots to do. It is a massive city that is not the easiest to navigate, but its allure and charm pull you in any way.
It is easy to get confused as to what to do when in Delhi, which is why here are the top five places you must visit when you're in Delhi. 
Akshardham Temple
Akshardham Temple is a recently constructed Hindu temple that was built in 2005. It is one of the all-time favourite tourist spots in Delhi. 
The architecture and construction of the temple are truly impressive; it is a huge structure with intricate and exquisite details. However, you are not allowed to film or take pictures inside the temple. 
You can safely deposit your belongings on the counters available at the temple gate and collect them when you return. 
Make sure to not miss the incredible 3D light show that takes place in the evening. If you have children with you, you can opt for the water show as it is a blast for kids.
Don't miss: Delhi: Biggest Thalis That You Can Relish In The Capital City
Bangla Sahib Gurudwara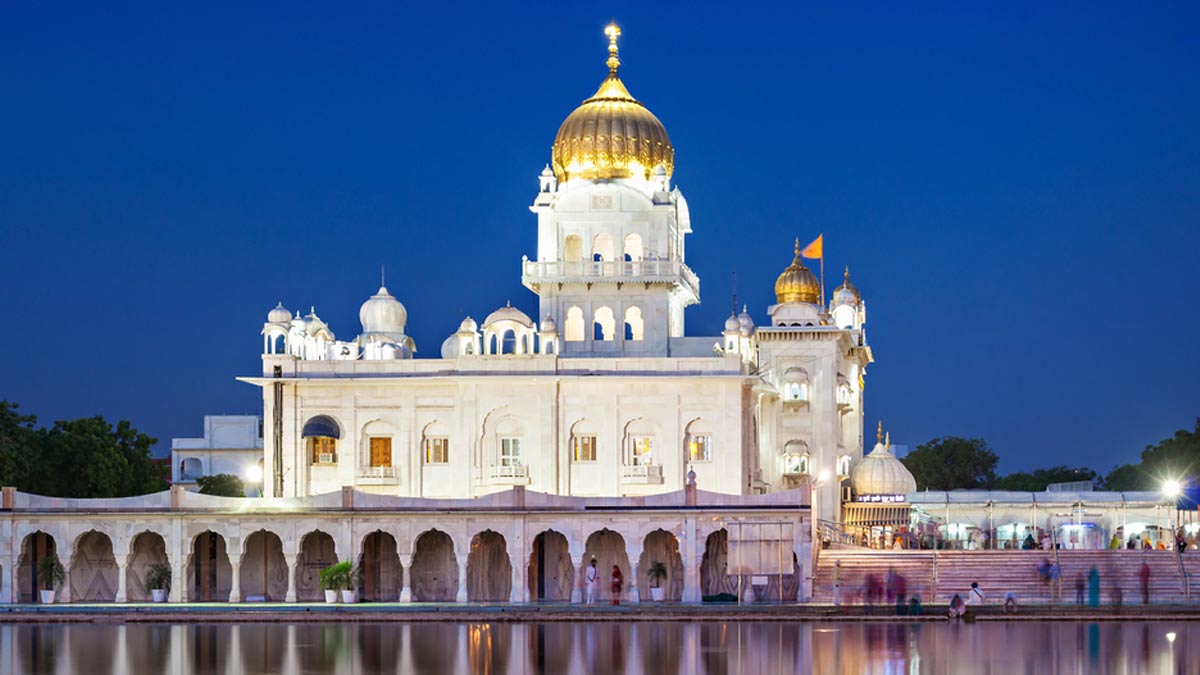 Gurudwaras are an important part of the Sikh culture and they are worth learning more about. The Bangla Sahib Gurudwara is an incredible Sikh temple in the city. 
This temple is a symbol of culture, kindness, and generosity like you have never seen before. 
Each day, the Gurudwara serves thousands of free meals to the homeless people of the city, as well as the tourists and disciples. These meals are cooked by volunteers and are known as "Langar".
Make sure to take a look in the kitchen and help out if you want to. 
Chandni Chowk Street Food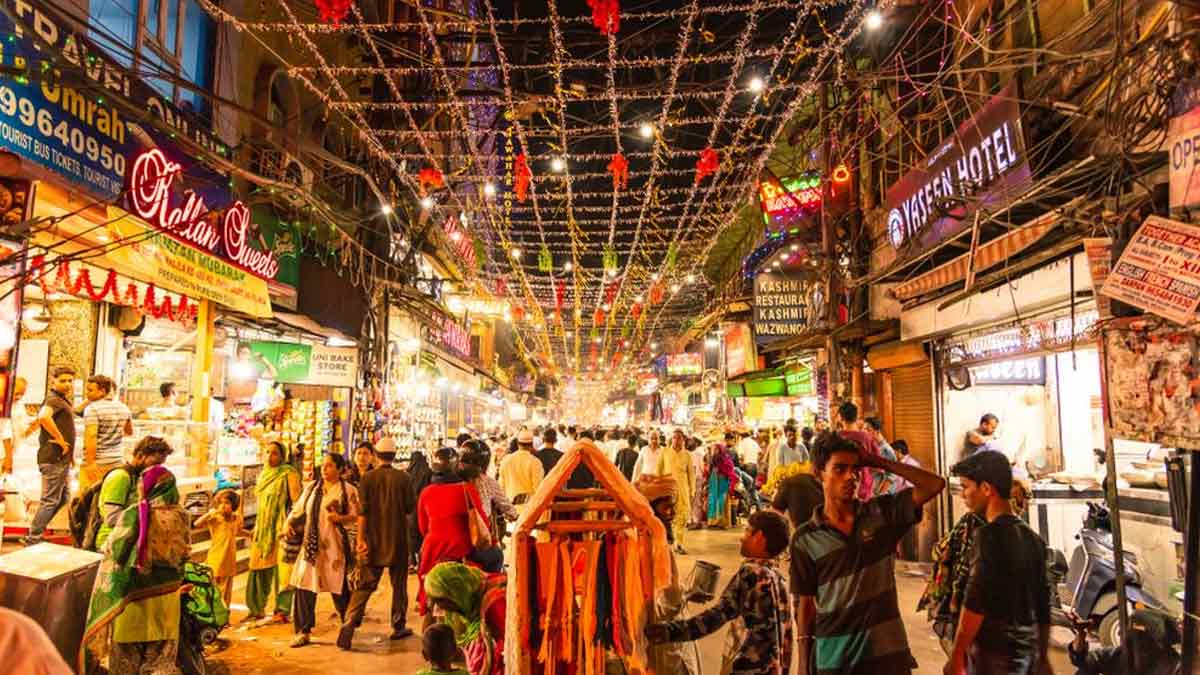 While you are in Delhi, you cannot miss out on the city's famous street food. Chandni Chowk is a great place to enjoy the city's authentic local cuisine. 
The street food stalls in Chandni Chowk, have been there for decades and represent the rich Indian culture and its flavours. 
You must try the Dahi Bhalla at Natraj, the Jalebi at Jalebiwala, the Paratha at Paranthe Wali Gali, and the Chole Bhatura at Bengali Sweet Centre. 
There is no need to worry about hygiene as these shops are highly experienced and serve the most delicious and hygienic foods. 
Don't miss: From Aslam's Butter Chicken To Kuremal's Kulfi: What To Try In Chandni Chowk
Lodhi Garden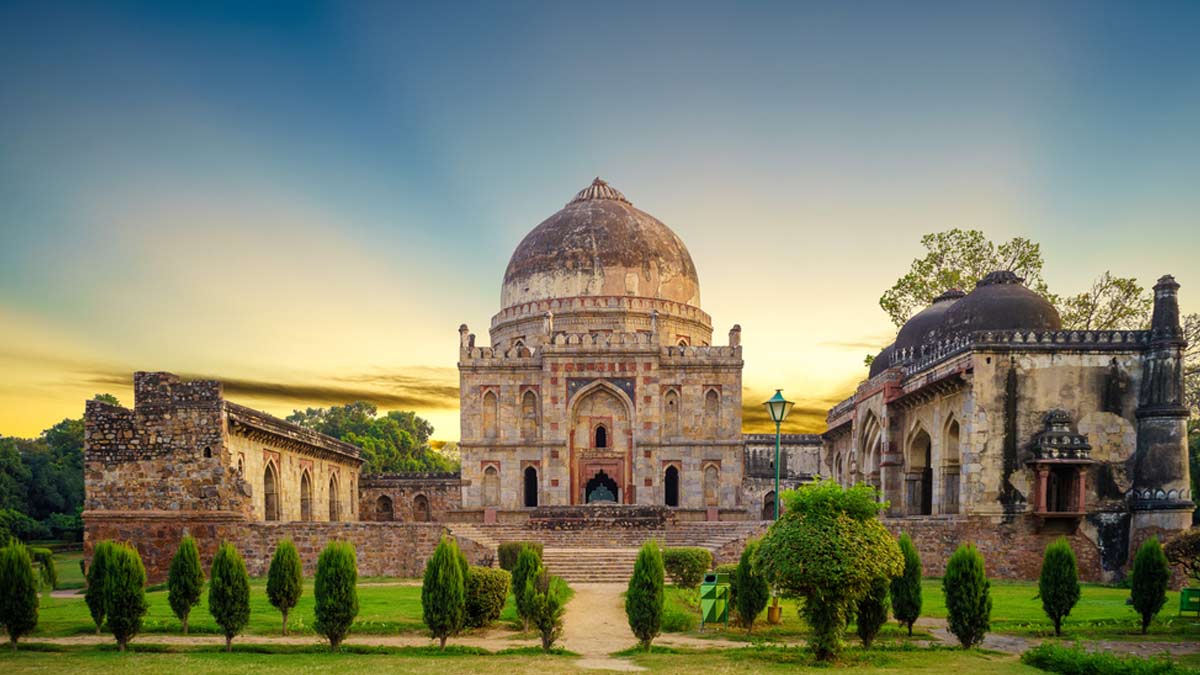 If you want to take a break from the concrete jungle that is Delhi, then Lodhi Garden is the perfect spot for you. This place rests in the lap of nature and is a beautiful breath of fresh air. 
It is a gorgeous, huge park in the middle of the city with beautiful sights that are perfect for a day of relaxation. The fountains will not only be a visual treat but also calm your mind.
Khan Market
Within walking distance of Lodhi Garden is an upscale cool shopping area, the Khan Market. 
You can find all kinds of clothing, jewellery, souvenirs, bookstores, and restaurants in the area. A slice of carrot cake at the Big Chill Cakery is highly recommended.
Make sure to spread out these activities over multiple days to experience the true beauty of Delhi. 
Also Watch:
Did you like this article ?
Download HerZindagi App for seamless experience