After a long plane ride with a crying baby and a sneezing seat mate, all you want to do is deplane and get out of the airport. This plan will be delayed, however, if you have to wait in line for your checked bag, then lug it all around to ground transportation. It's ideal — aspirational even — to take everything you need via carry-on. Yet, to make this dream a reality, you have to have a good, compact, all-purpose bag, one that keeps you organized and streamlined while still fitting the essentials.
Geoff Grisdale, founder of One Bag Travels, a blog and video channel dedicated to intentional packing, says you want a carry-on bag that contains around 30 liters. "The max size you can take on most carry-on airlines is about 45 liters," Grisdale told HuffPost. "I find the 25- to 30-liter backpacks to work pretty good for most of my trips."
Grisdale is part of the one-bag travel community that's active on a ton of online platforms (like a very active Reddit page and the "minimal" lifestyle niche on YouTube) and where fellow light travelers to share recommendations and give each other tips. If you're wondering about the dimensions of a given airline's carry-on policy or what waterproof laptop case is the best one, Grisdale says the users of the OneBag subreddit will be happy to tell you.
Grisdale also says you want a carry-on bag with the proper amounts of pockets, dividers and compartments for you. If you tend to lose chapstick and phone chargers in different sections of your bag, you likely don't want something with 100 pockets. Yet, if your favorite place to shop is The Container Store, you may drool over a bag with a separate section for every item.
Christina Mychas, a minimal-lifestyle vlogger who posts frequently about traveling light, adds that while it may be hard to narrow down what items you take with you, packing light ultimately means less stress as you travel — and as you eventually return home and unpack.
"There's so much hurrying up to wait when it comes to traveling, so packing light with a carry-on and backpack not only helps us get going, but saves SO much unneeded stress, back pain and time," Mychas told HuffPost. "You always need less than you think, so I just started prioritizing bringing what I need and what I wear often when I travel."
If you're traveling to places with cobblestone or unpaved roads, tall buildings with no elevators or will be taking a combination of trains, trams and vehicles, one-bag packing will be your best friend. To help you find the best bag, we asked our favorite travel bloggers and light-packing enthusiasts about their favorite carry-on travel bags.
HuffPost receives a share from retailers on this page. Every item is independently selected by the HuffPost Shopping team. Prices and availability are subject to change.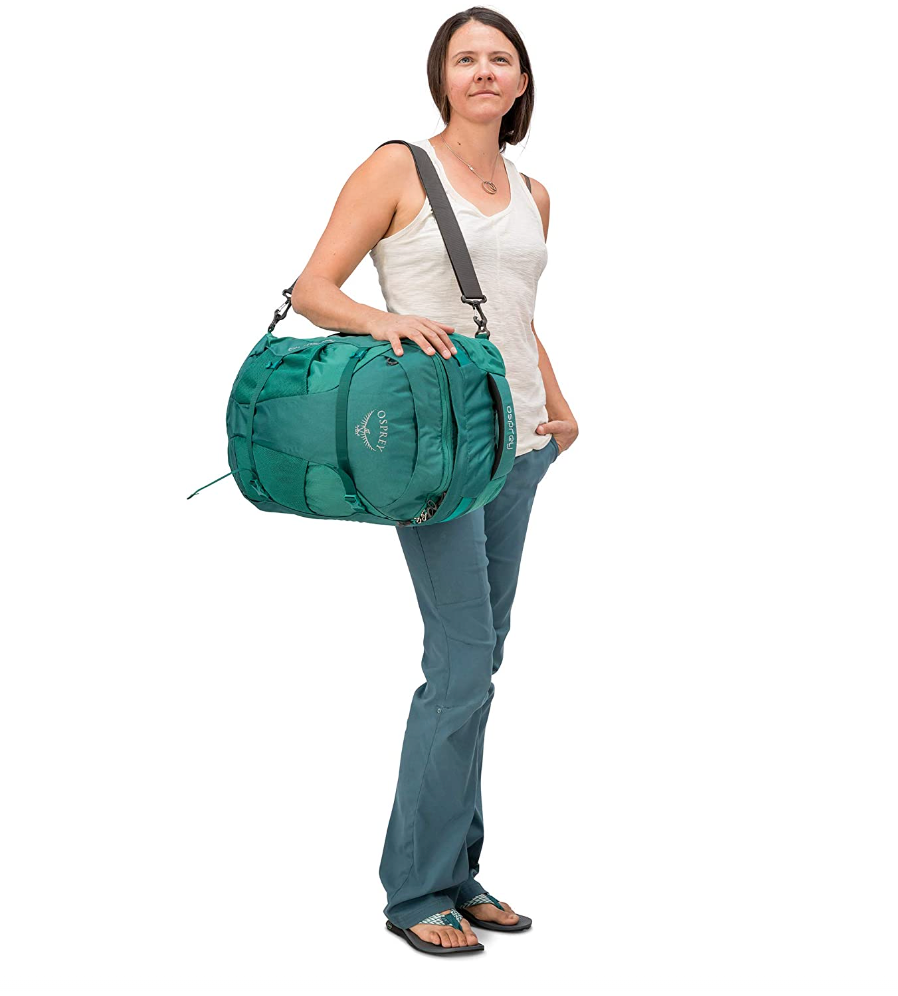 Osprey Fairview 40 travel backpack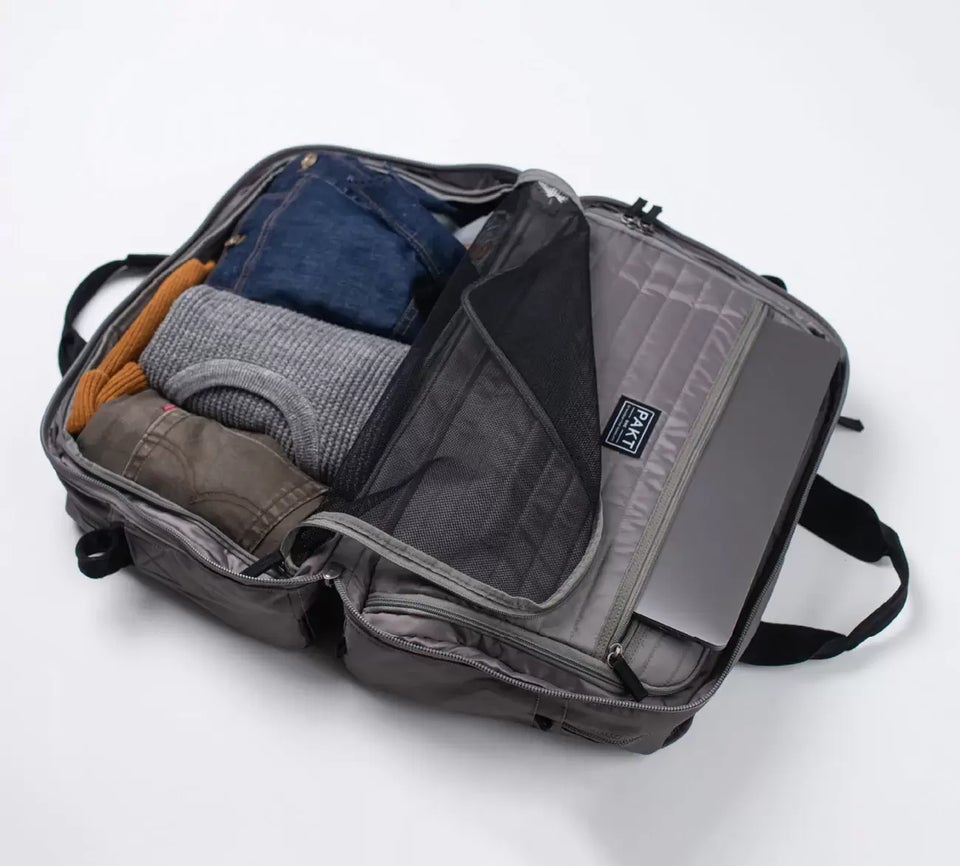 Pakt One Bag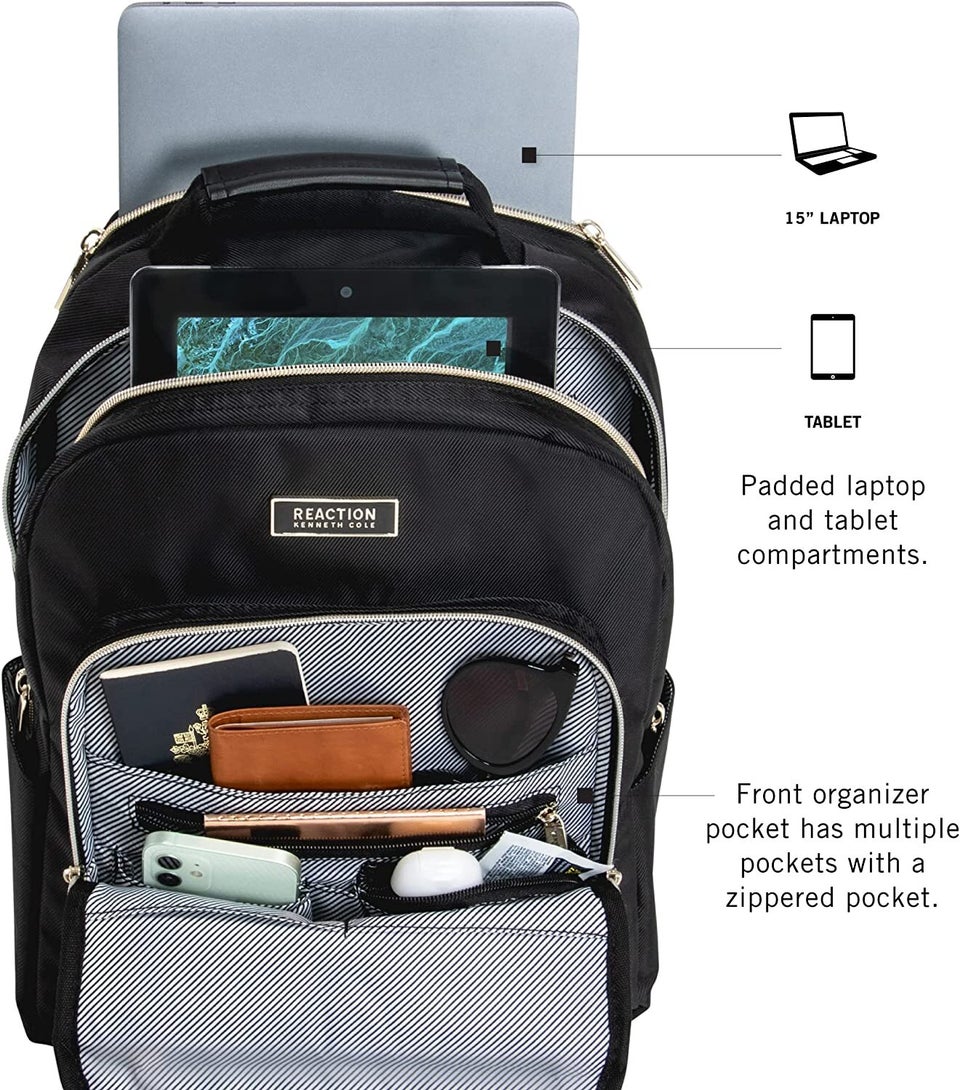 Kenneth Cole Reaction Chelsea laptop bag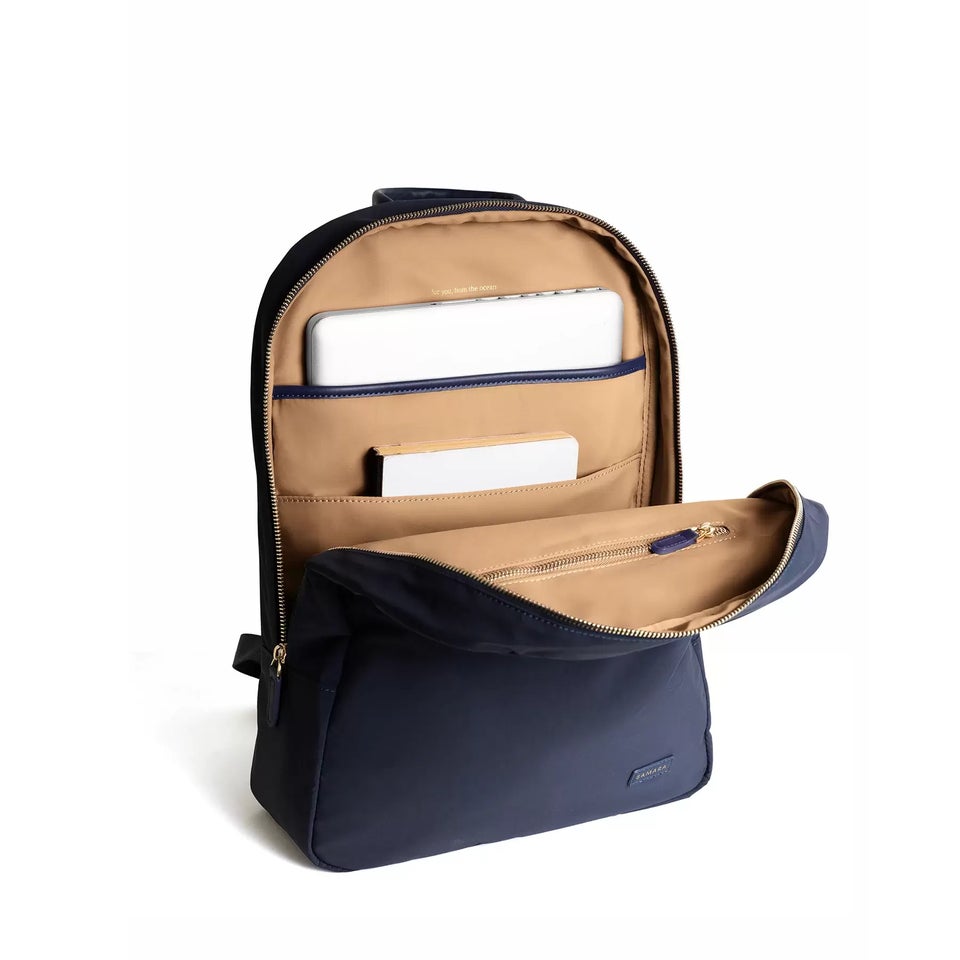 Samara ocean backpack
"In my latest travels to Victoria [British Columbia, Canada], I used the Samara ocean backpack to hold my electronics and essentials. It's my everyday bag anyway, so I brought it with me. It's super minimal yet practical, and holds more than you'd think!" — Mychas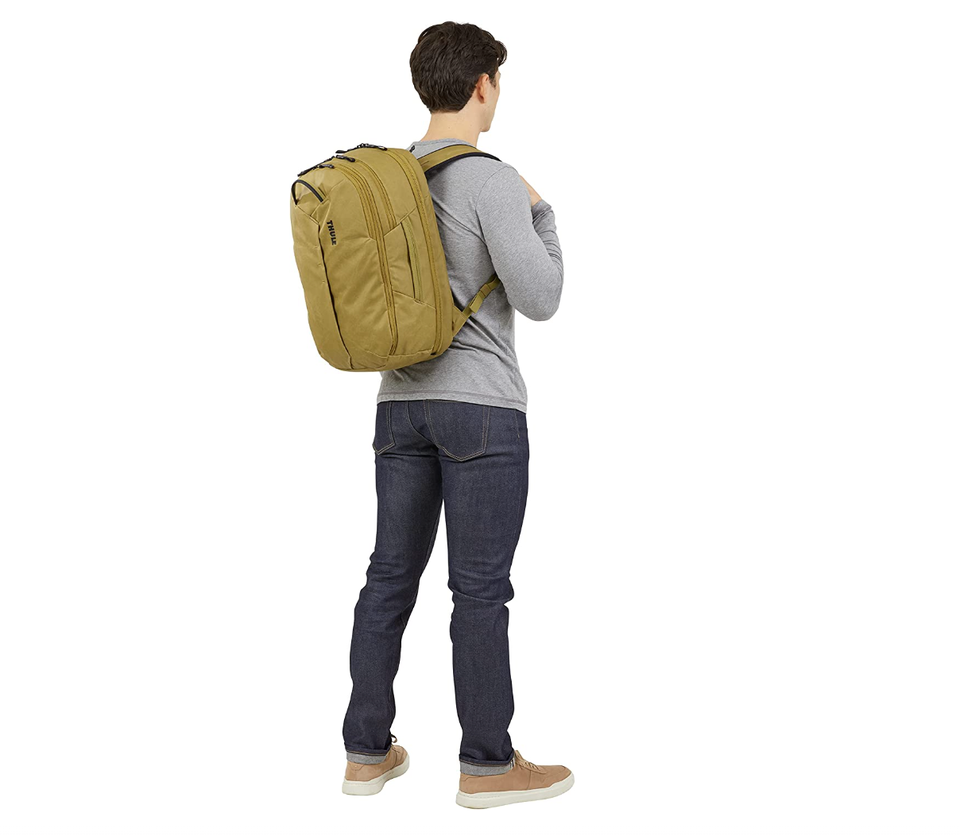 Thule Aion 28-liter
"The bag that I've been liking the most recently is by Thule, the Aion 28-liter pack is the one I took on my most recent trip and that worked out great. It's small enough to be carry-on and it's kind of the edge of being a personal item, which means you can sit [it] under the seat on an airline. So it just gives you a lot of options for carrying. The 28-liter size is big enough, it's kind of right in the sweet spot as far as size goes. It has enough organization, has a laptop sleeve and a little divider, kind of a built-in packing cube, so it gives me enough organization to separate all my gear out. Some bags kind of go overboard with pockets and dividers and compartments and it adds a lot of weight and price to the bag. So I think this is a good sweet spot for me where it's large enough to hold on my gear and organize it well, but it's also has a pretty simple minimalist look and feel to it that makes it not weigh too much and also not be super expensive." — Grisdale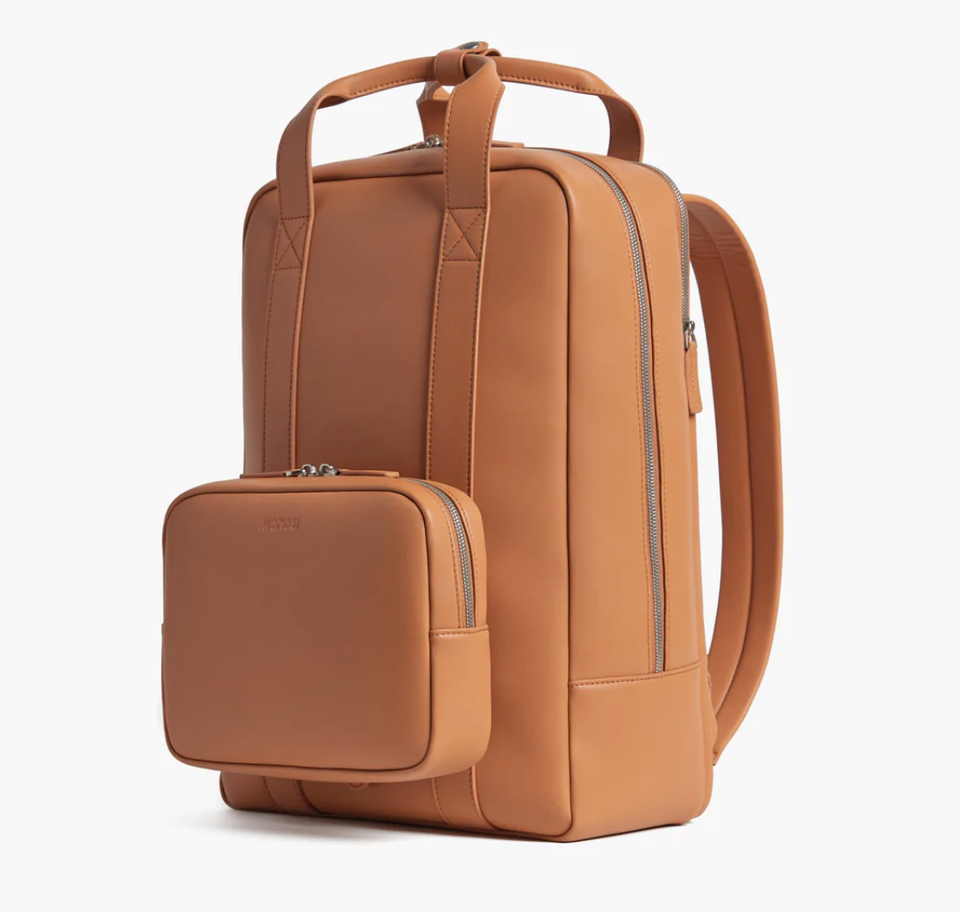 Monos backpack
"Recently I upgraded to the Monos backpack which has a lot more space but still quite sleek and minimal. It has lots of handy and intuitive compartments, is waterproof, and I'm planning to test it out on a quick in/out trip to Mexico City coming up. Keep you posted!" — Mychas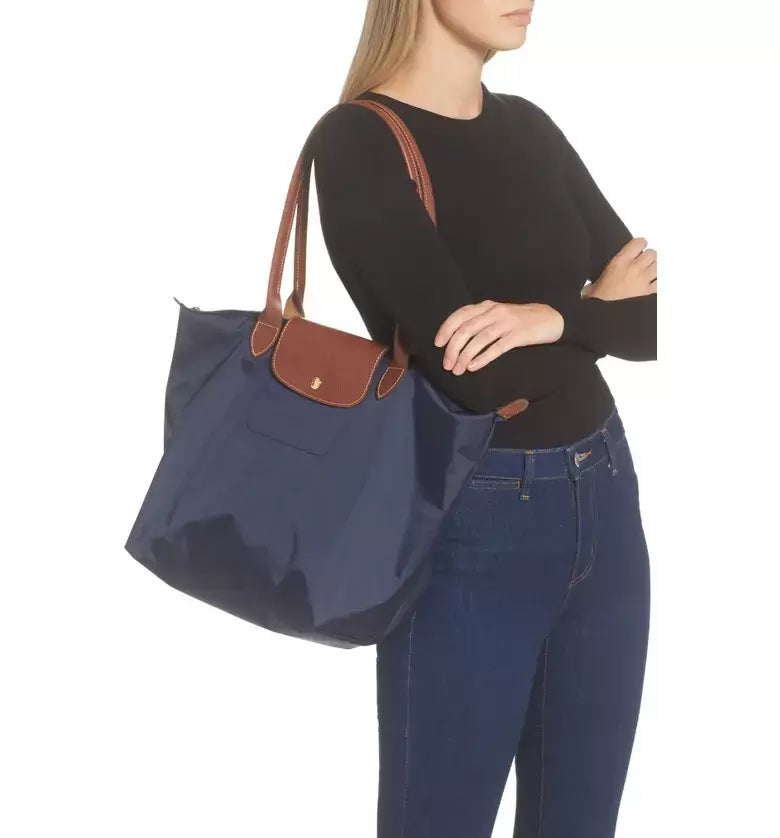 Longchamp Le Pliage Tote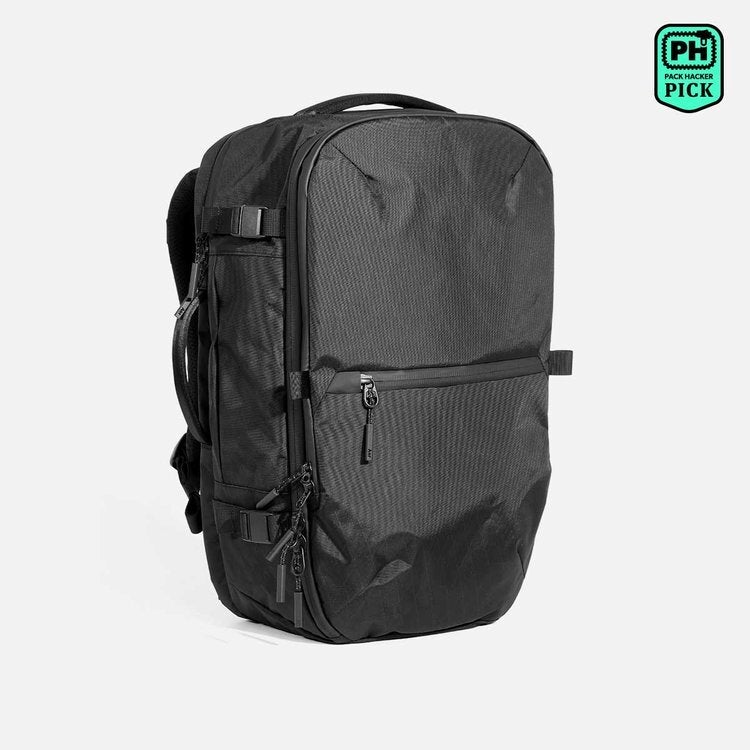 AER travel pack
"[My favorite bag is the] AER travel pack — depends on how much I need to take. Mostly I pack clothes, cords, Kindle, portable speaker, water bottle, occasional iPad or laptop." — u/nanerpoodin, a Redditor at r/onebag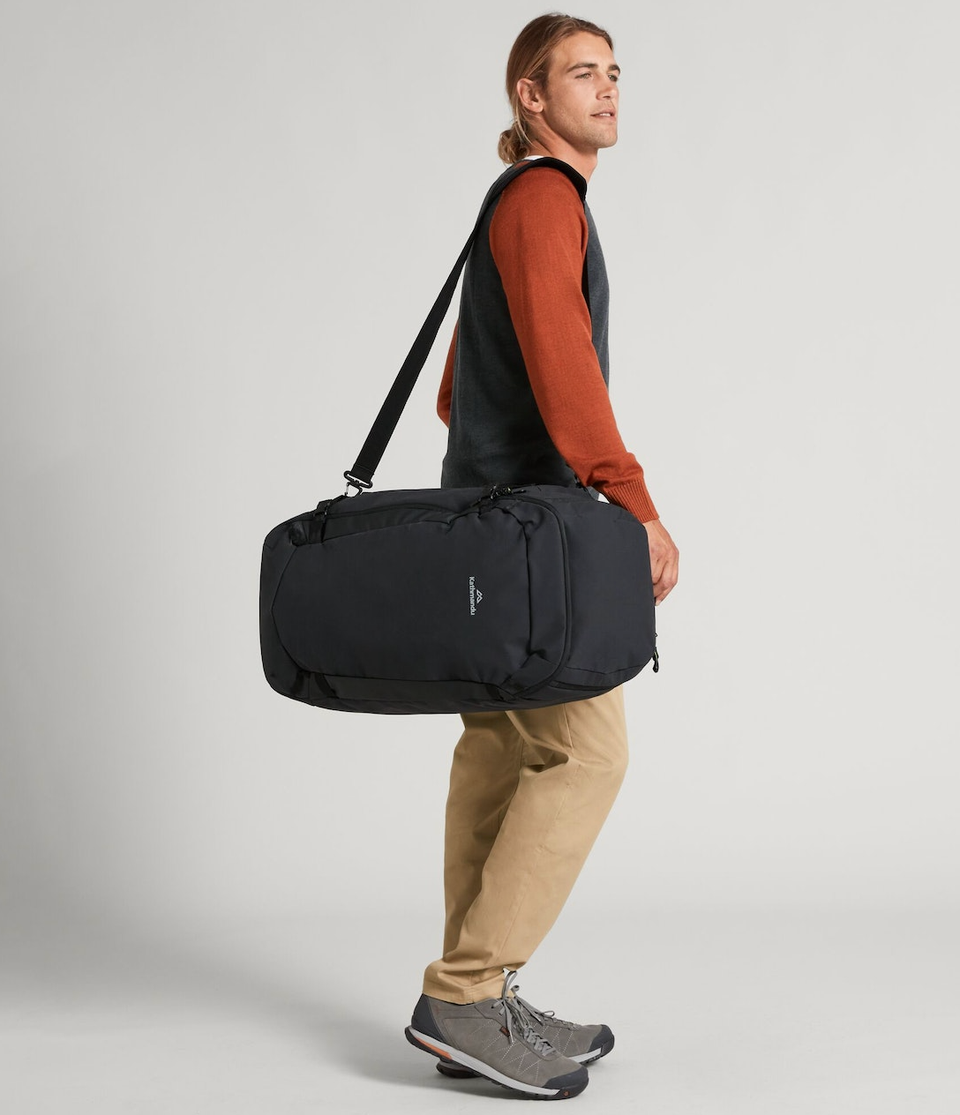 Kathmandu Litehaul 38L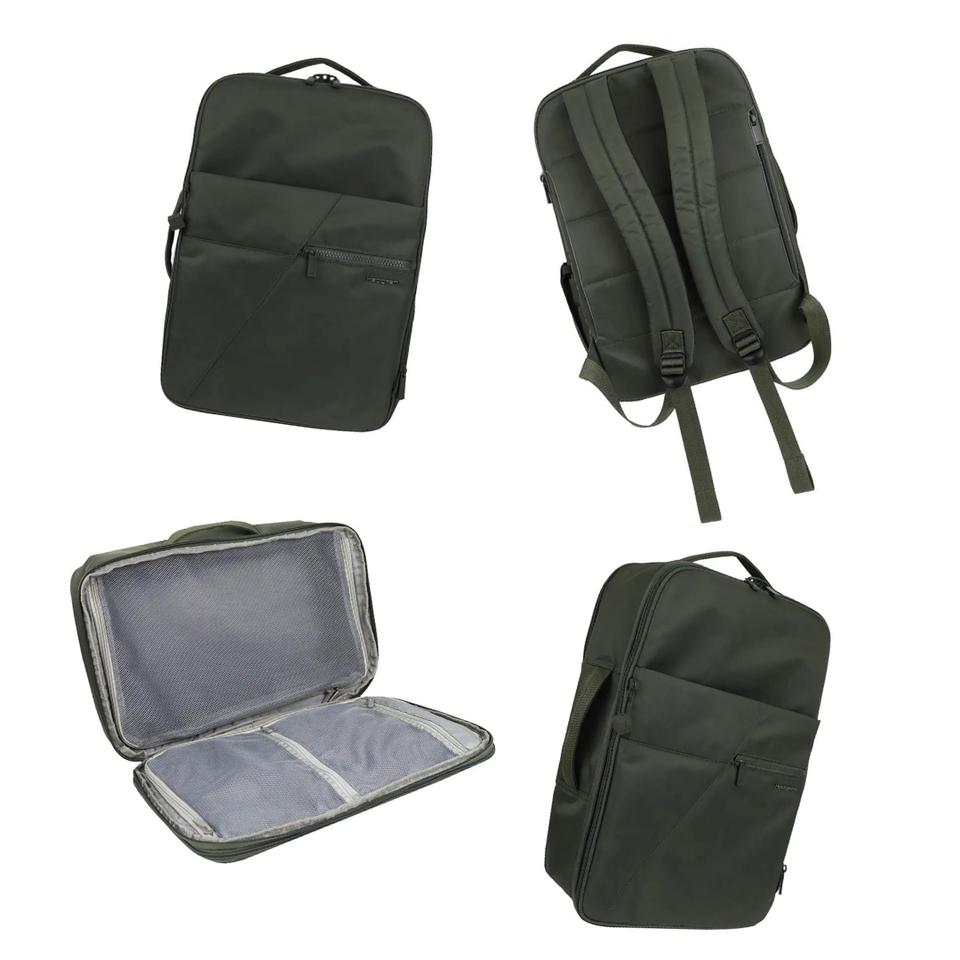 Hedgren Voyage Zenith backpack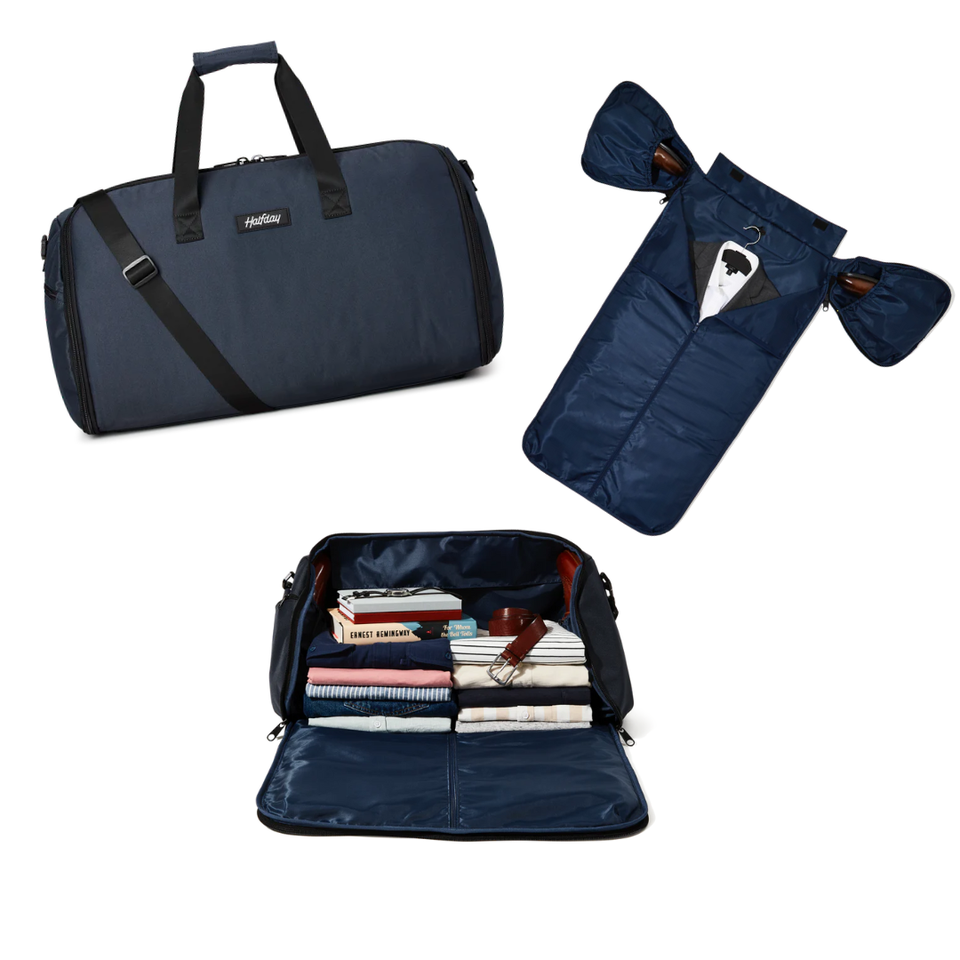 Halfday garment duffel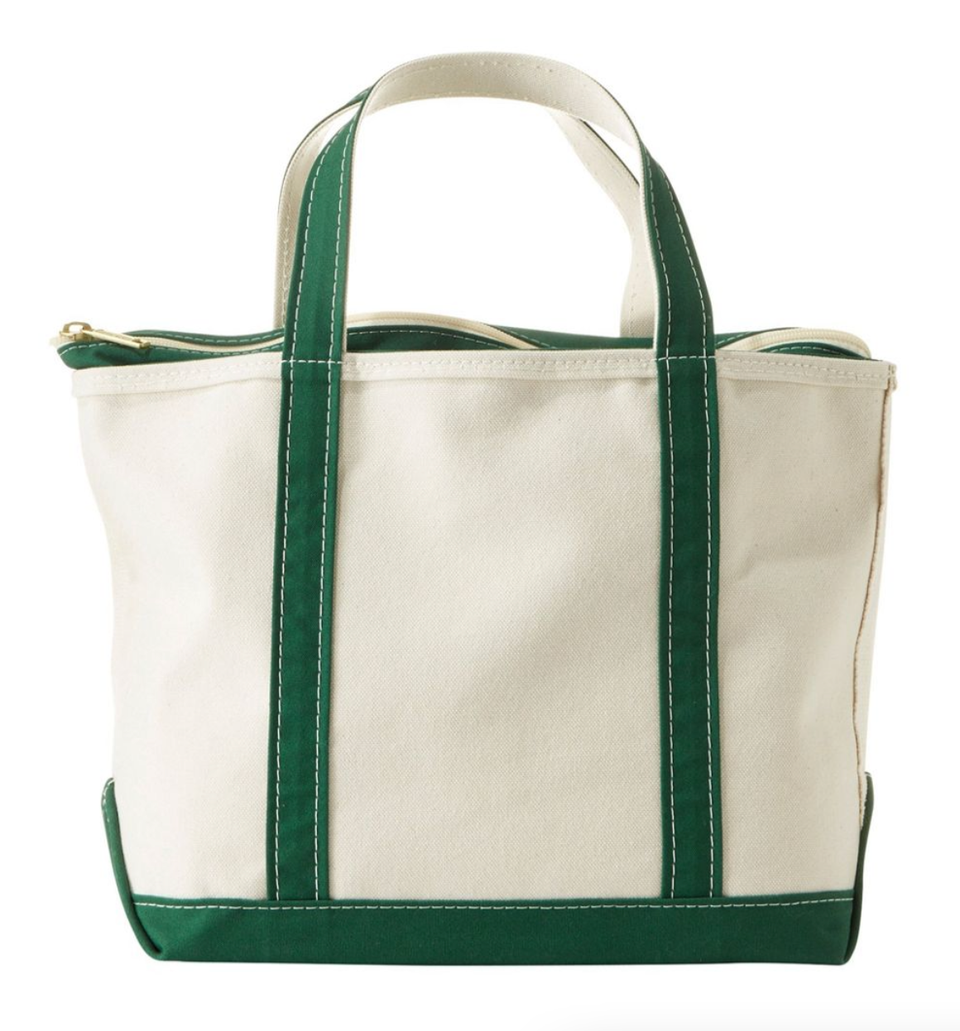 L.L. Bean XL zipper Boat and Tote
As a proud New Englander, I'm pretty sure I was brought home from the hospital in an L.L. Bean Boat and Tote. They're timeless, durable canvas bags that age so gracefully and look even better with wear. As a kid, we used them for beach and lake bags, toy and snack bags, and my teacher mama used one every day to go to school. A few years ago I got myself a zippered XL-size with bag regular straps. It's my go-to travel bag and holds way more than you'd think it would — I'm talking multiple pairs of pants and shoes and even room for whatever thrift finds I get when traveling. Best part, it looks really vintage and classic, so you never feel like you're carrying your old dorky duffle bag from high school soccer.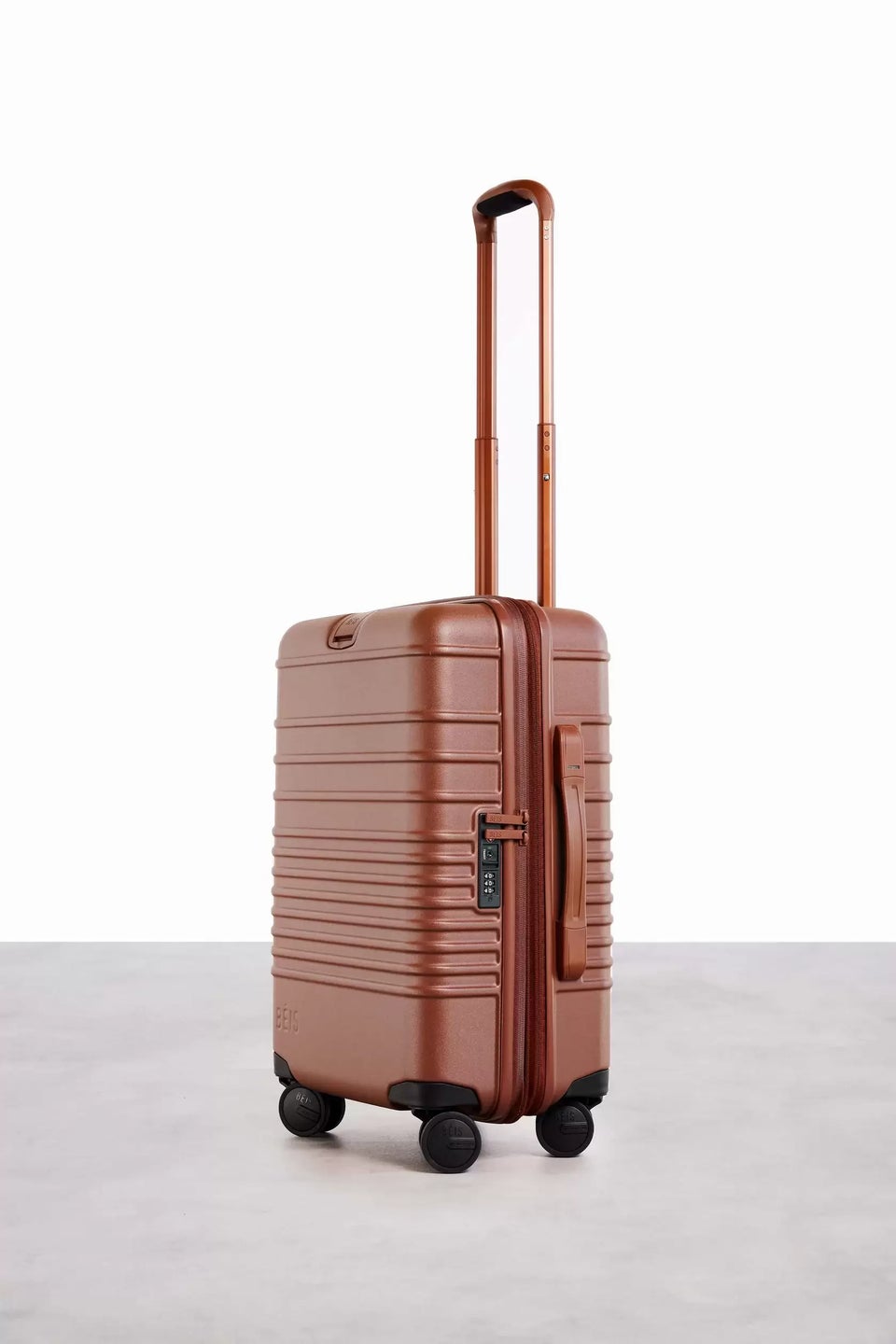 Beis
Beis carry on