The 10 Best Kid-Friendly Podcasts For Family Road Trips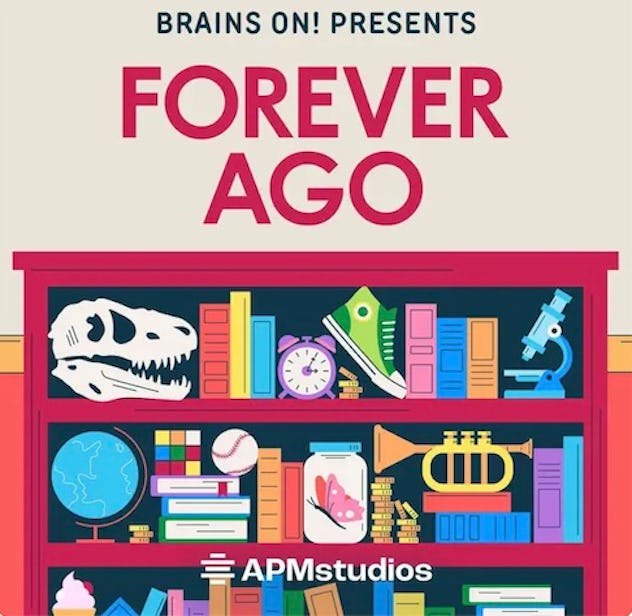 Ah, the great American family road trip. Not only is it fun to take in new sights together, it's exciting to get out of the rut of that predictable family routine. But with the kids all cramped in one car, it can be hard to keep the little ones entertained while en route to your exciting destination. So after you've exhausted every road trip game, spied every sign with your little eye, and listened to the Encanto soundtrack 3,000 times, it's time to upgrade the in-car entertainment and ensure that the rest of the trip is quiet and fight-free. Behold, podcasts! They're the parenting hack you've been looking for to ensure a smooth ride. From brainy shows to expand your kids' brain cells to revamped tales of classic fairy tales perfect for tweens, there's something on this list for everyone.
While podcasts for adults are tempting, it's not like you can listen to that newest true crime story slasher with your little ones in the car. Luckily, there's so many great audio options that are made just for children, but bearable for adults too. Here's a list of 10 podcasts that will rev up your next family road trip. Whether they educate or entertain, they'll keep your children occupied, even if they run out of the holy grail of road trip essentials: snacks!
Whether you're looking for some memorable family bonding in the car, or you need to distract your perpetually bored backseat complainers during a road trip, podcasts are great to entertain the kids and learn some cool new things along the way. The time has finally come to banish that dreaded loop of "are we there yet?" — forever.