Ben Shelton © Gallo Images
For many young people their first trip overseas is an exciting adventure, a time to experience the world. And it's no different for Ben Shelton.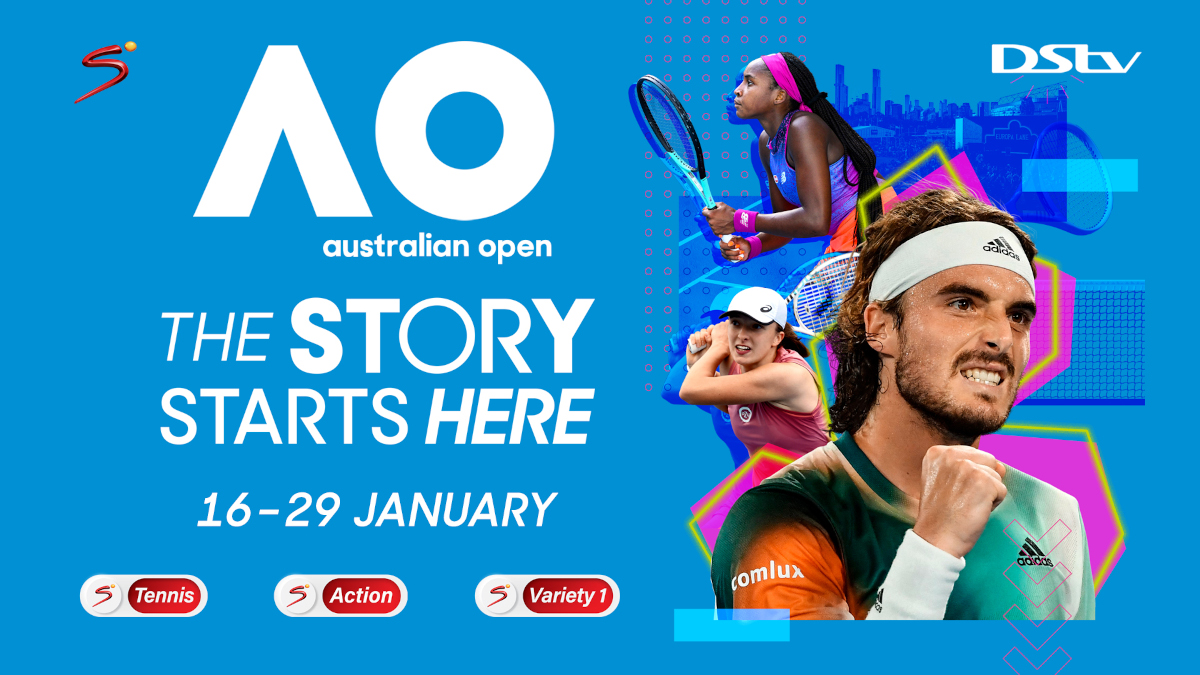 Order of Play | Watch LIVE on DStv
The key difference is that his first foray outside his home country, the United States, is to play tennis, and at a Grand Slam.
It has been a big success so far, with the 20-year-old, son of former world number 55 Bryan Shelton, only the fifth man to reach the round of 16 at Melbourne Park on his debut in the past 10 years.
"I'm really excited to be out here," he said, having embraced the new experience. "Hopefully meet some awesome people, make some good friendships."
A year ago the left-hander was in college at the University of Florida and the longest flight he had taken was six hours between Miami and San Francisco.
Back then he was ranked 569 in the world, which has rocketed to 89 with his reputation and obvious talent growing quickly.
He showed his potential by winning on his ATP Tour debut at Atlanta last year then upsetting world No 5 Casper Ruud at the Cincinnati Masters to become the youngest American to defeat a top-five opponent since Andy Roddick in 2001.
The man he beat to make the last 16 in Melbourne, Australian Alexei Popyrin, said Shelton could be a top 10 player in six months if he maintains his form and focus.
The American, playing only his second Grand Slam after a wildcard appearance at the US Open last year, where he crashed in the first round, isn't so sure. But he's ready to go with the flow.
We're happy you changed your mind, @BenShelton ????!

(Looks like a pretty savvy call, too)#AusOpen • #AO2023 pic.twitter.com/RQW3ILiosf— #AusOpen (@AustralianOpen) January 21, 2023
"I try to keep myself grounded and know that when there's highs, there's always lows. I'm not expecting a ton from myself," he said.
"I want to do well, and I want to improve my game, but I'm trying not to put number limitations in my head because there's always something more that you can strive for.
"So I'm just trying to be the best version of myself.
"And whatever that looks like at the end of this year, at the end of next year, if I know that I left it all on the table and I gave it everything I had and did everything that I could to get myself ready for tournaments, then I'll be happy with it."
ANALYTICAL MIND
His father Bryan, who won two career singles titles and two in doubles, played at the Australian Open six times, but he only managed the second round on his debut in 1991.
Shelton called him after beating Popyrin and said he was thrilled.
"He still has his analytical mind going and talked to me about the things that I did really well and the few things that I could have done a bit better," he said. "Yeah, he was happy overall."
Four American players made the last 16 in Melbourne this year, the most since 2004 when Andre Agassi, James Blake, Robby Ginepri and Andy Roddick powered through.
Shelton will be facing one of them, JJ Wolf, on Monday, guaranteeing at least one American will be in the quarterfinals. The others are Sebastian Korda and Tommy Paul.
At 24, Wolf is older than Shelton, but he too is in the fourth round on his debut, having also cracked the top 100 in 2022.
Shelton said they became friends last year.
"I didn't know him that well before that. I mean, I had seen him play in college tennis, but he was older than me, so we never competed against each other," he said.
"We're good friends, like to joke around a lot, have a lot of locker-room banter. So he is a good guy.
"Definitely excited to be able to play him, and I think it's a match that the crowd will for sure enjoy."