Advertisements
The Cooper family embarked on an adventure after winning a competition called Experience Aqaba – and the Scuba Diver team were there with them to document their action-packed trip to Jordan
"Is this a wind-up?" was the first question from Andrew Cooper, who had just been told that he had won the Scuba Diver / Aqaba Tourism "Experience Aqaba" competition. It took some serious persuading before he acknowledged that ours was not a prank call, and that he had indeed won a family holiday in Jordan.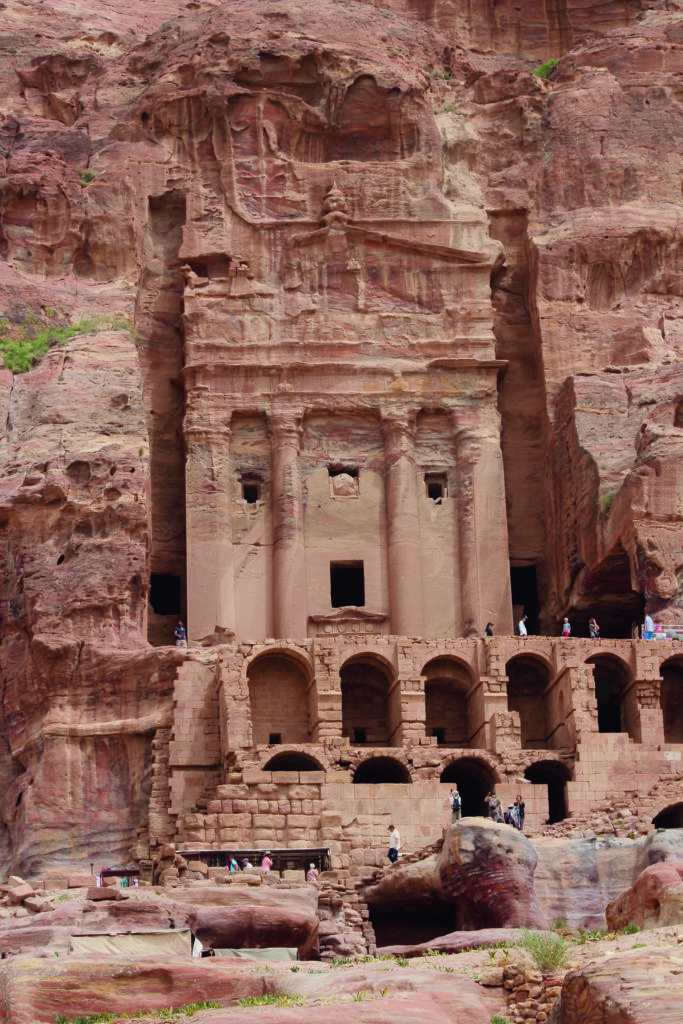 When we had launched this prize draw to win a trip to the Middle East, we had been expecting the winners to be the archetypal family unit – mum, dad, a couple of children – but Andrew and his wife Belinda had grown-up offspring, plus a handful of grandchildren.
Talks with Nancy Tayyan from Aqaba Tourism soon saw the trip signed off for three generations of the Cooper family – Andrew and Belinda, children Mathew, Sean and Fay (and significant others Josey, Emma and Josh respectively), and grandchildren Harry (10), Jack (7), Charlie (3) and Luna (2).
Even up to the point of meeting all 12 of them at Heathrow Airport on departure day, I still don't really think they could believe it was all real.
Aqaba Tourism had put together an action-packed itinerary taking in both diving and other watersports in the Red Sea, as well as the iconic land attractions of Wadi Rum, the rose-red city of Petra, and the Dead Sea. Andrew was the only qualified diver in the family, so this trip would also see try-dives for many of the other adults, as well as young Harry.
Welcome to the Red Sea
We flew with Royal Jordanian Airlines to Jordan's capital Amman and then, after a couple of hours' sleep in a nearby hotel, jumped on the hopper flight down to Aqaba the next morning. It's worth noting that there are also direct flights in and out of Aqaba, some seasonal, if you are planning your own trip.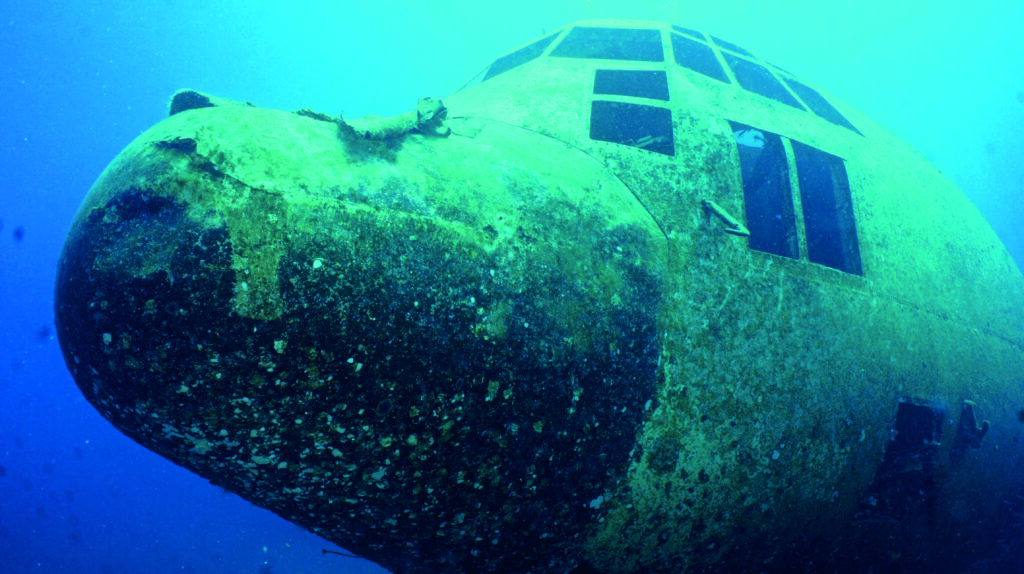 Our base of operations for the next three days was the sprawling Tala Bay development, which incorporates several hotels, a marina and plenty of bars and restaurants, as well as the Deep Blue dive centre and a variety of surface watersports providers.
Mohammed Leddawi and his team at Deep Blue did a superlative job dealing with our diverse group. With ages ranging from two to nearly 60, it was a little like herding cats at times, but this well-run, efficient centre soon had everyone kitted out with masks, snorkels, fins, wetsuits, BCs and regulators.
While Andrew and our team from Scuba Diver – which included award-winning videographer David Diley, who was capturing footage for Aqaba Tourism of the entire trip – were able to sample some of the signature dive-sites, including the purpose-sunk shipwreck Cedar Pride, the C-130 Hercules aircraft, the "tank"-tracked anti-aircraft gun, and the dramatic wall Power Station, the adult try-divers got their first experience of the Red Sea on the Deep Blue house reef.
Advertisements
The reef was teeming with lionfish, scorpionfish, angelfish, butterflyfish, damselfish, anemonefish, pufferfish, boxfish, moray eels, sting rays and much more. We even found three frogfish and a seahorse!
After being blown away by this introduction to Aqaba's underwater realm, the family were even more stoked when on the final day of diving they were taken on a tour of the Hercules and the "tank" – their first real foray into diving.
After seeing images of this spectacular site around the dive centre, and on a computer from our dives there on previous days, witnessing the aircraft looming out of the blue with their own eyes was a major highlight of the trip.
Young Harry conducted a Bubblemaker try-dive in the hotel pool. After he had got to grips with the equipment and the sensation of breathing under water, instructor Ahmad IzzAlkhatib took him on a tour of the shallows on the house reef.
Harry's eyes were popping out of his head as he frantically pointed out anemonefish, lionfish, boxfish, puffers and moray eels. I think we might have another young diver on our hands with this one, because he is mad-keen on marine life and really seemed to take to diving.
His younger brother Jack was gutted to miss out on his chance to do a Bubblemaker – he was only three weeks' shy of his eighth birthday – but, being a real water-baby, he took to the water with a mask, snorkel and fins and had a whale of a time snorkelling off the boat while we were diving.
Advertisements
The family also had some fun on jet-skis, and being towed on a giant inflatable behind a speedboat. To round out the coastal action, they were treated to a private semsemieh session with local musicians on the beach, where the family did a spot of Arabic dancing, followed by a relaxing sunset cruise on which it was possible to stand on the top deck and see Jordan, Israel and Egypt with a simople turn of the head.
Into the desert
After three days enjoying Aqaba both in and on the Red Sea, it was time to check out of our hotel and head into the desert or, more specifically, Wadi Rum. "Epic" is" might be an over-used word, but the scenery in Wadi Rum more than deserves such an accolade.
It is simply mind-blowing. Monstrous rocky headlands, cliffs and mountains jut out of the rusty-red sand in every direction as far as the eye can see. It looked amazing just from the main car park and visitor's centre, but to get the most from any trip to Wadi Rum you need to head off on a 4×4 safari that takes you deep into the wonderful landscape.
Our hardy band piled into three pick-ups, sitting comfortably on padded seats on the flatbed, which gave us an unfettered 360* view of our surroundings. Tours stop and start, allowing you ample time to get out and explore on foot into canyons and on to dramatic viewpoints. In many cases it was only when you were standing next to some of the structures that you fully appreciated how massive they really were.
If Wadi Rum looks familiar, that's because it has provided a natural film-set for a host of Hollywood movies, including The Martian, Transformers, Star Wars and many more. Our guide pointed out a view that he then showed us in a still from The Martian – bizarre to be exactly where Matt Damon had sat in his space-suit.
Another must in Wadi Rum is a camel ride, and using this authentic mode of transport, with its ungainly, rocking motion, creates a lasting memory. Most of the Cooper clan mounted up on camels, and young Jack set everyone the task of naming their animals, which led to some amusing and decidedly un-Arabic-sounding monikers!
Advertisements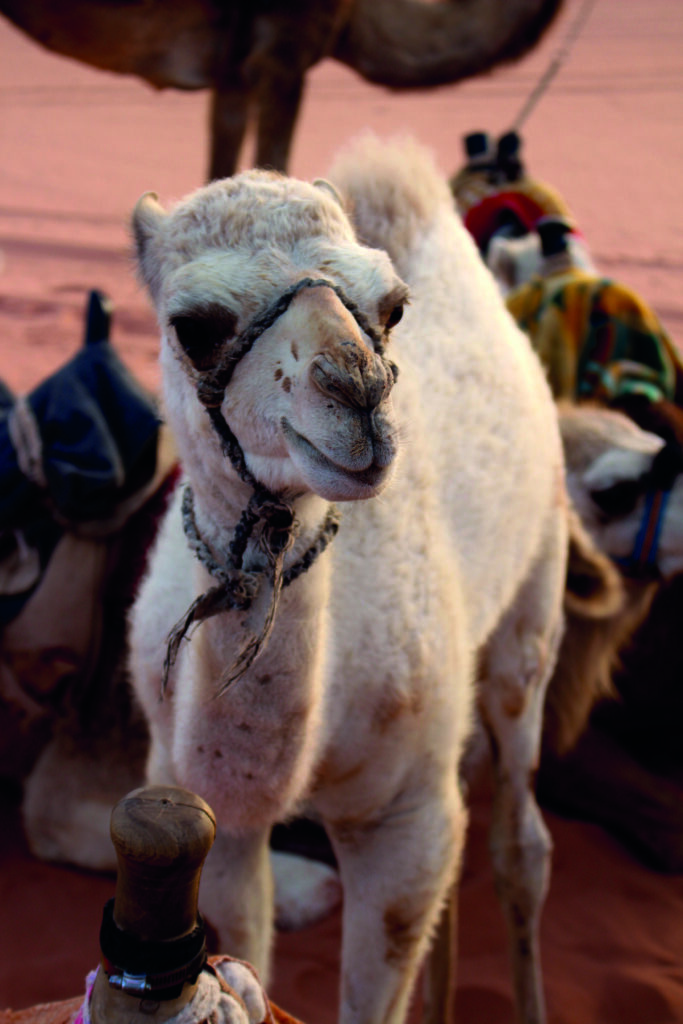 Advertisements
Our camel-ride came to an end in the middle of the desert, where a colourful rug was laid out on the sand, and a Bedouin man was roasting and grinding coffee beans to make a pot of the local brew.
While he was preparing the coffee – and some sweet tea – his mother was hard at work on another fire making delicious flatbread. Cooked over an open fire on a metal dome, the whole family agreed that it was some of the tastiest bread they had ever eaten.
Our home for the evening was the Rahayeb Desert Camp. Nestled behind a giant sand dune and tucked into a canyon with high walls all around, it was an amazing location. There are various levels of tents here for all budgets, but we were ensconced in their luxury versions, which included air-conditioning, and a full bathroom with sink, shower and toilet. For all those who can't survive without it, there is even wi-fi.
Rounding out an awesome day in Wadi Rum, after a delicious dinner of lamb and chicken we climbed back into our trusty pick-ups for a short run to the Rum Sky Adventure, where astronomers were on hand to point out major stars and constellations visible with the naked eye, and then set up powerful telescopes to give us a closer look at some of these stars.
Being able to see the craters on the moon's surface was mind-boggling.
The city of Petra
If Wadi Rum is the ultimate natural movie set, Petra is perhaps the most-impressive man-made version. It is not known precisely when this sprawling city hidden away in the mountains was built, but it began to prosper as the capital of the Nabataean Empire from the 1st century BC, when it grew rich through trade in frankincense, myrrh and spices.
Advertisements
Later annexed to the Roman Empire, Petra continue to flourish until a massive earthquake in 363AD destroyed much of the city. This natural disaster, coupled with changes to the ancient trade-routes, eventually led to its downfall, and it was ultimately abandoned by the Nabataeans. By the middle of the 7th century it was largely deserted and had been lost to all but a few Bedouin tribes in the area.
It was not until 1812 that Petra was "rediscovered" by Swiss explorer Johannes Burckhardt. Ever since, the beautiful city has become a place to amaze people from around the globe – it is not surprising that it is listed as one of the new Seven Wonders of the World.
Expectations build from the moment you start heading into the winding Siq, a 1.2km-long gorge with towering cliffs on either side, which in parts is only a few metres wide. Eventually rounding the final corner and being faced by the Treasury, a detailed grand façade carved directly into the sheer rock face, takes your breath away.
Advertisements
You might also start humming the Indiana Jones theme, because this majestic structure appeared in The Last Crusade.
The Nabataeans buried their dead in intricate tombs cut into the mountainside, along with temples, a theatre, colonnaded streets and churches. As you walk through the remnants, you get a feel for just how huge this city once was.
You can also see how it got the name the "rose-red city" through the colours of the rock on the mountainside. It's well worth making the tiring trek up to the monastery, a huge decorative building that measures 48m x 47m and made an appearance in a Transformers movie.
Advertisements
The Dead Sea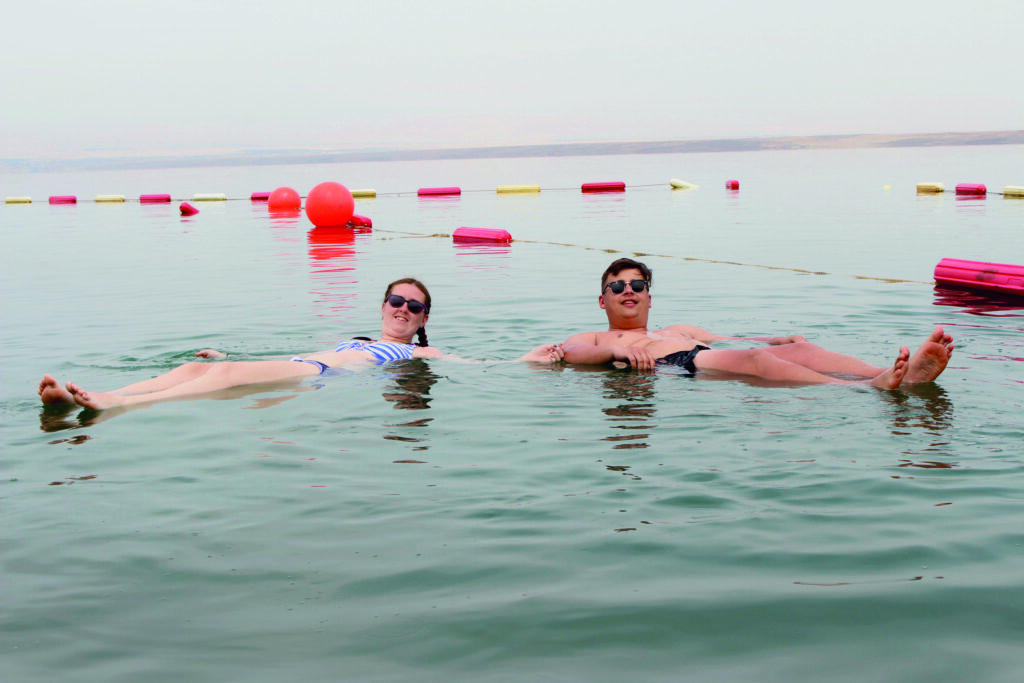 The Coopers' final destination was the Dead Sea, some 400m below sea level. Everyone has seen the photographs of people bobbing about in this very salty "sea", but nothing prepares you for the feeling when you venture in yourself. The water has a very unusual feel, and it feels odd to find yourself floating like a cork when you lie back and relax.
The whole family took to the water, except for little Charlie and Luna, because the high salt content can really sting your eyes so is not really for young children. Then they enthusiastically got stuck into the mud-bath, where you slather the thick, yoghurt-like black mud all over your body.
Soon a jet-black Cooper clan was trekking down to the water's edge for a photograph, before washing off the mud in the sea. You can pay a fortune for Dead Sea mud treatments around the world, and everyone agreed that once rinsed their skin did feel smoother afterwards.
Advertisements
Conclusion
Andy, Belinda and their extended family agreed that they had enjoyed a fantastic trip to Jordan, taking in the underwater wonders of the Red Sea in Aqaba before ticking off Wadi Rum, Petra and the Dead Sea. All three generations enjoyed their time in-country, and they found the Jordanian people friendly, welcoming and generous.
If you are looking for a destination that combines scuba-diving on coral and artificial reefs with exceptional land-based attractions both natural and man-made, you would be hard-pushed to find somewhere that can compete with Jordan's extensive offerings, as the Coopers would attest.
"That is the biggest and best shipwreck I have ever dived!" Andrew Cooper
Advertisements
"We saw an octopus! It was amazing! It was THIS big!" Josey Cooper
The Cedar Pride
This 74m, 1,161-tonne cargo vessel was launched in Spain in 1964 under the name Mone Dos. She went through two further name changes – Puerto De Pasajes and San Bruno – before eventually gaining her fourth and final title when purchased by a Lebanese shipping company.
Advertisements
In July 1982, she entered the port of Aqaba and, on 2 August, a fire ripped through the engine-room and crew's quarters, with the loss of two lives. She was written off as a total loss, and for the next three years languished as a floating hulk.
This was then targeted by keen diver and then-Prince (now King) Abdullah, who came up with the plan of sinking it as an artificial reef. For many years, it was the only one in Jordanian waters, and having been down since 1985 it has a healthy coating of marine growth. Hard corals and encrusting algae smother much of the superstructure, while vibrant soft corals decorate the crow's nest, the masts, and under the hull, where a gap in the reef makes for a dramatic swim-through at 26m.
The holds are wide open, allowing for easy penetration, and if you carefully rise up around midships, you will go through a shoal of hatchetfish and find yourself in a large air-pocket. It isn't advisable to breathe this, but it is fun to surface inside the shipwreck at depth.
Advertisements
Lying on its port side, the Cedar Pride is a fantastic dive for any diver, but photographers will particularly love it, because there are many focal points that make great images, such as the crow's nest, the battered propeller, the lifeboat davits, various winches, the impressive bow and the entire stern section, with its sponge-covered railings.
The C-130 Hercules
Aqaba gained another unusual dive-site in November 2017 when the authorities sank a Lockheed C-130 Hercules four-engined turboprop military transport aircraft that had been donated by the Royal Jordanian Air Force. It sits on the seabed in 16m, with its front wheels just off the bottom, looking as if it is about to take flight.
Advertisements
It is holding up to being submerged in salty water quite well, though after a year or so the odd panel and flap on the wings had detached to sit on the sandy bottom close by. The massive rear door is closed, but the sliding door on the right-hand side under the wing is wide open, allowing easy access into the cavernous interior, and the smaller personnel door on the left-hand side just behind the cockpit is open as well.
It is possible to carefully work your way into the cockpit area, where you can still see levers, dials, control switches and more. Just don't disturb 'the captain' – a fake skeleton in a flight suit and helmet sitting at the helm of this military aircraft.
The M42 Duster anti-aircraft vehicle
Advertisements
While it is known as the 'tank', this intriguing little dive-site is actually an M42 Duster tracked anti-aircraft gun, equipped with twin 40mm M2A1 Bofors cannon. It was sunk in September 1999 by the Jordanian Royal Ecological Diving Society in shallow water and is a popular snorkel and try-dive site because of its location in just a few metres of water.
Although only small, it's worth checking out at least once, especially for photographers, and, lying a short distance from the C-130 and Seven Sisters dive-sites, is ideal for safety-stops.
Power Station
Advertisements
The furthest dive-site to the north in Jordanian waters, Power Station lies just offshore from a power plant. Unlike many Aqaba reef-dives, which tend to be coral gardens, coral bommies and seagrass beds, Power Station is a full-on wall dive, which in parts drops sheer into the abyssal depths.
The visibility when we dived it was not great. Even so, the massive scale of the hard coral growth on the wall – gigantic plate-corals cover vast areas – and the general topography of the dive make it one for the logbook.
Because of the nature of the site, with its close proximity to deep water, there are many sightings of bigger creatures, including eagle rays, various shark species, turtles and more. We kept scouring the murky blue, because the Deep Blue crew told us that there had been reported sightings of a whale shark the previous day but, alas, this was not meant to be.
Advertisements
However, we had two divers on the boat who were completing their seventh Open Water dives, and literally minutes after we had exited the water, guess what? Yes, they caught a glimpse of the whale shark! While Aqaba's reefs teem with Red Sea reef fish, there is always the chance of some of the larger pelagics paying a visit.
Photographs by Mark Evans
Also on Divernet: A Haven For Hardware, Hercules Unchained, Scuba Diving Deep In Aqaba
Advertisements