March break in Ottawa: a roundup of family friendly events and activities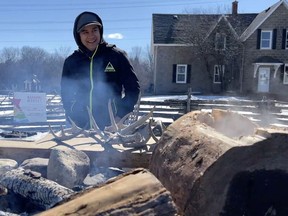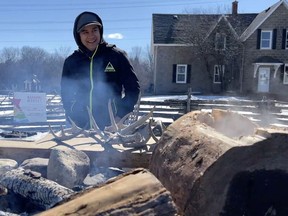 Article content
Still planning your March break? For those staying closer to home, this March break trip list will help with scheduling fun things to do with the family throughout the week. Whether it is seeing a hockey game, visiting a local museum or grabbing a bite to eat, Canada's capital offers a wide array of unique destinations and events to explore as spring approaches.
Article content
Sìgwan Free Family Festival
Article content
Where and when: The Sìgwan Festival will take place on March 18 and 19 from 10 a.m. to 5 p.m. both days at the Mādahòkì Farm on 4420 W Hunt Club Rd.
This weekend-long festival celebrates the spring season through Indigenous culture and traditions. Mādahòkì Farm offers authentic Indigenous programming with snowshoeing on their legacy trail, an Indigenous market with over 45 vendors, horse wagon rides, cultural performances, and Indigenous cuisine. Admissions and parking for the festival are free.
Irish Rovers concert on St. Patrick's Day
Where and when: The Irish Rovers will be performing at the Shenkman Arts Centre in Orleans on St. Patrick's Day at 6 p.m. and 8:30 p.m.
Traverse Irish culture on St. Patrick's Day and see the Irish-Canadian folk band—the Irish Rovers— perform at the Shenkman Arts Centre. The Irish Rovers are touring after releasing a new album, No End in Sight, and recently made it into Spotify's Viral Top 50 in the US and UK. Tickets range from $20 to $55.
Article content
Fire and Ice festival
Where and when: The festival will take place on Bank Street between Cooper Street to Slater Street from March 17 to 19.
The weekend festival includes colourful lights, unique art installations, street performances, and a silent disco. The event is free and the silent disco costs $13.54.
Canadian Museum of Nature's new exhibition about wolves
Where and when: The museum is open on March 4 to 19 from 9:30 a.m. to 4 p.m. at 240 Rue McLeod near Centretown.
The Canadian Museum of Nature will be roaring into spring break with their new exhibition—Wolves: Shape Shifters in a Changing World. Activities include guessing games, a pawprint-making station and scavenger hunts. The new exhibition and everything else the nature museum has to offer is included with museum admission, which is free for members, $17 for adults, $13 for children aged three to 12 and $15 for students and seniors.
Article content
Disney On Ice presents Find Your Hero at the Canadian Tire Centre
Where and when: The show will run from March 9 to 12, with eight different show times to choose from in the span of four days at the Canadian Tire Centre
Not everyone can go to sunny Orlando or Anaheim for a Disney experience this March, but Disney On Ice is the perfect Canadian equivalent. Ticket pricing ranges from around $35 to $120.
Proulx Maple & Berry Farm maple fest
Where and when: Open 9 a.m. to 4 p.m. from Wednesday to Sunday during March break. The farm is located at 1865 O'Toole Rd. in Cumberland, just east of Ottawa.
This century-old family farm offers guided tours, a small animal petting zoo, play parks for children and a hayride through the forest. If you get hungry, there is a pancake house and weekend brunch. General admission is $7.25 per person and is free for children under three.
Article content
Take shelter in the Diefenbunker
Where and when: Open Wednesday to Friday 10 a.m. to 4 p.m. and from 10 a.m. to 3 p.m. on weekends. Diefenbunker is located at 3929 Carp Rd., just East of Ottawa.
Take a trip into history and descend 75 feet underground in Diefenbunker: Canada's cold war museum. Self-guided tours are $18 for adults, $16.50 for seniors, $13.50 for students, $11.50 for youth aged six to 17, and free for children aged five and under. Guided tours are slightly more expensive. Diefenbunker also offers the world's largest escape room, which must be booked in advance.
Ottawa Valley Farm Show
Where and when: The farm show is open on March 14 from 9 a.m. to 5 p.m., March 15 from 9 a.m. to 7 p.m. and March 16 from 9 a.m. to 4 p.m. The show's venue is the EY Centre in Gloucester.
Article content
The Ottawa Valley Seed Growers Association will host the 2023 Ottawa Valley Farm Show at the EY Centre during the March break week. Tickets cost $12 online and $15 at the door. Admission is free for children aged 12 and under.
Want to stay in the know about what's happening in Ottawa? Sign up for the Ottawa Citizen's arts and life newsletter — Ottawa, Out of Office — our weekly guide to eating, listening, reading, watching, playing, hanging, learning and living well in the capital.
Five things to do in Ottawa the second week of March: Relive the 80s with Journey, take in contemporary ballet and hear Bill Frisell slay the guitar

Q&A: How Ann-Marie MacDonald and Alisa Palmer transformed Fall On Your Knees into a two-night play