Looking for an affordable beach holiday? Head to eastern Europe | Beach holidays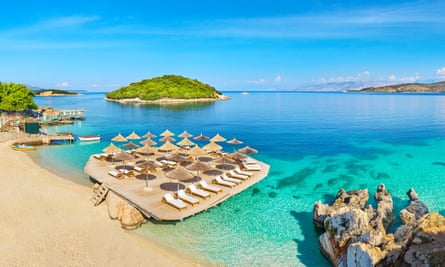 Bulgaria
When picturing Bulgaria's 235-mile Black Sea coastline, most people think of the big party resorts such as Sunny Beach and Sozopol. But head further north towards the Romanian border and past the port of Varna, and the coast is less busy side. Until 2016, the town of Kavarna used to throb to the sound of heavy metal every summer during the Kavarna Rock Fest, but it's now an agreeably laid-back place with a long town beach and a large nature reserve practically on its doorstep. Hike up the cliff to Chirakman to get glorious views of the coast, as well as a look at the ruins of the Byzantine Bison Fortress.
If you happen to be in Kavarna from 30 June to 1 July, you'll see one of Bulgaria's more intriguing rituals. People gather round campfires on certain beaches along the Black Sea coast, play music and watch the sun come up on the first of July – originally in honour of the Uriah Heep song July Morning.
Overlooking Kavarna's town beach is Calithea Complex, whose breezy apartments come with sea-facing terraces and a shared barbecue. Rates start at £83 a night. Its near-neighbour, July Morning Seaside Resorts, also has apartments with terraces and a small shared pool from £35 a night. They're handy for seaside lunches of Black Sea mussels at Dalboka Mussel Farm, which has a lovely view of the sea from its shaded tables.
Follow the coastline as it curves into the Kaliakra nature reserve and the mile-long Kaliakra Cape. When you're not keeping an eye on the cape's rich birdlife, you'll spot the ruins of an eighth-century citadel. Look down and you'll see one of the coast's most appealing beaches tucked into Bolata Bay, whose turquoise waters contrast vividly with the surrounding sandstone cliffs.
Albania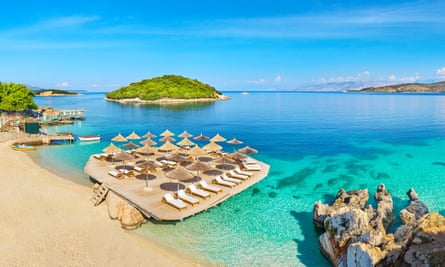 Albania turns up on more "where to go" lists every year. With more than 265 miles of coast, including the Albanian Riviera (from Vlorë on the Adriatic to Sarandë on the Ionian), it's not surprising that the country has become a hot beach destination. It's hardly a secret either, as the hotels and holiday apartments on the built-up shoreline of Sarandë show.
Borsh, 24 miles north of Sarandë, has a long stretch of pebbly beach, with plenty of room among the sunbeds and parasols. Hotel Fitimi (from €245 a week in June) faces the beach and has simple doubles, triples and quadruples, some with balconies, sea views and kitchens.
Further north, Dhërmiu and its neighbour Drymadë are among Albania's loveliest beaches, but they do attract crowds in high summer. Dhërmiu's beach is also the setting for the Kala music festival from 31 May to 7 June, which is already selling out quickly. A week later it will be quieter, perfect for a stay at Perivolos Apartments (doubles from €350 a week B&B in June) on a hillside between the two beaches. There is also a restaurant, a bar and a shared pool.
South of Sarandë, facing Corfu, is Ksamil, with several beaches, and the archaeological sites, lakes, marshes and islands of Butrint national park. On the edge of Ksamil, Hotel Luxury (doubles from €350 a week B&B) may not quite live up to its name, but many rooms have balconies and sea views, and it's handy for the beach. There's also a restaurant and terrace, and use of a sister hotel's private beach.
Croatia
Some businesses were quick to take advantage of Croatia's entry into the eurozone at the beginning of this year and hike up their prices. In spite of that, the country is still budget-friendly, especially for those who like lazy days by the Adriatic's astonishingly clear waters and rambles through pine woods and olive groves.
On the island of Brač, crowds flock to Croatia's most famous beach, the spit-shaped Zlatni Rat at Bol on its southern coast, but the village of Milna on the west coast gives a more laid-back flavour of the island.
The ferry from Split arrives at the end of Milna's long deep harbour, which is ringed with waterside restaurants, pebbly beaches, olive groves and vineyards.
Unlike Brač's southern coast, where the Vidova mountain marks the highest point in the Adriatic islands, the landscape around Milna is relatively flat. This makes it ideal for renting a bike from Mrdulja, right on the harbour, and cycling from beach to beach, maybe stopping at Restaurant Bago to the north for a plate of squid-ink risotto, or heading south-east to Osibova Bay for a choice of inviting places to swim.
The Gava Waterman Milna Resort in Osibova Bay has doubles for €958 a week all-inclusive in early June. For a self-catering stay, Vila Mimoza, on a hill above the village, has one- and two-bedroom flats with terraces, shared pool and barbecue from £563 for a week in June.
For a chilled-out, off-grid experience, there are glamping huts (from €38.50 a night for two, minimum three nights) and camping pitches at Gea Viva Eco Island Retreat, which sits among olive groves and orchards a 15-minute walk from Milna harbour. Yoga and meditation classes are open to non-residents too.
Montenegro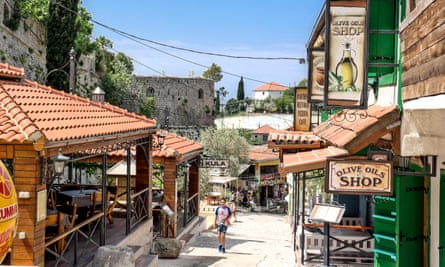 Montenegro continues to boost its luxury offering, building ever bigger and more lavish resorts in expensive enclaves. There's still plenty of affordable coast too, but its relatively small slice of the Adriatic gets madly busy in July and August, especially around Budva and the Bay of Kotor. June and September are calmer.
The town of Petrovac, south of Budva, makes a convenient base, with a sandy beach in town, and the Reževići hiking trail starting on its northern side and running through an old army tunnel towards cute little Fenix beach.
Just beyond is the larger Perazića Do beach, known for the enormous – and never-completed – concrete hotel built into the cliffs. Fans of brutalist architecture will love it.
Another footpath, over Malo Brdo hill, leads to more traditionally picturesque beaches on Petrovac's southern side, notably pretty Lučica beach. The tree-shaded terrace at Mediterano, near Petrovac's town beach, does affordable seafood lunches. And a five-minute walk from that beach is Hotel Del Mar, with studio apartments overlooking the pool from €104 B&B.
Buses run from Petrovac to the port town of Bar (40 minutes). There are also infrequent buses up to the old town, Stari Bar (failing that, a taxi is only a few euros).
Here, cobbled lanes wind past Ottoman-style restaurants to the ruins, which date back to 800BC and include an open-air theatre and Turkish baths.