Kolkata | Tourist Places In Kolkata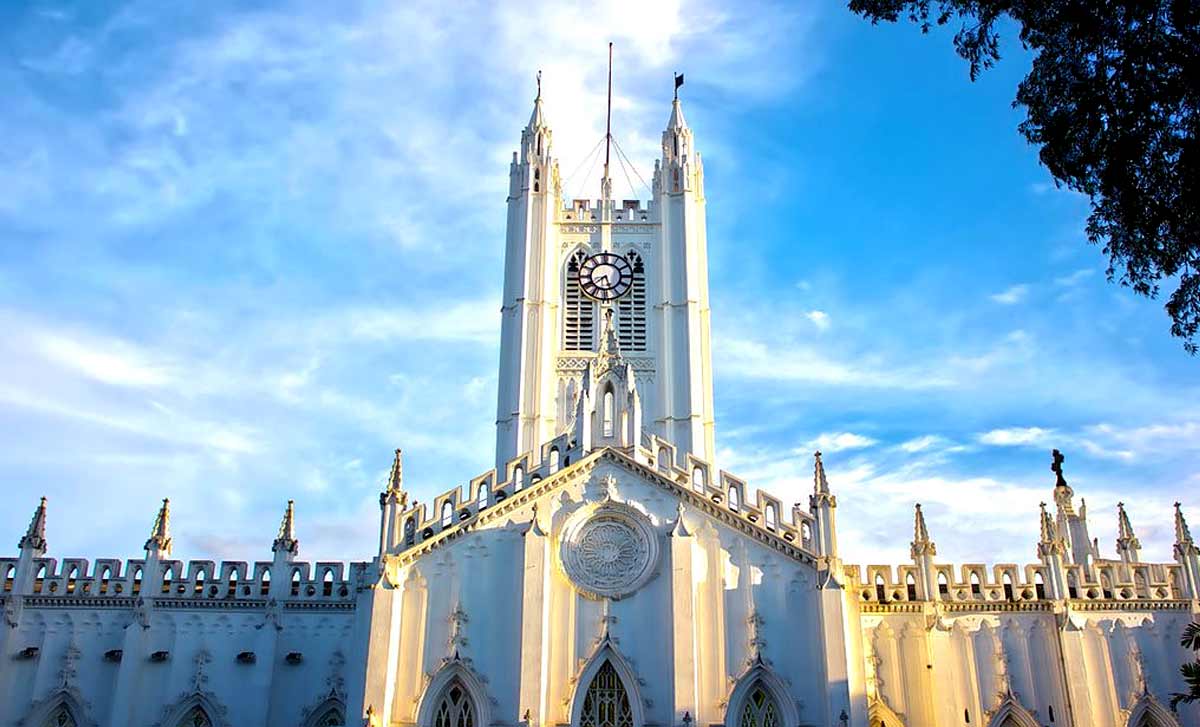 From the famous Victoria Memorial to delicious delicacies, scroll to know the five
must-visit places in Kolkata.   
With so many attractions in Kolkata, the City of Joy in West Bengal, is the best location for tourists. Great attractions include expansive gardens, ancient colleges, universities, and buildings from the British Raj era, as well as many others. The residents of the former British capital of India can be proud of a distinguished past, which is reflected in the captivating art, stunning architecture, and eloquent literature. 
Being the intellectual and cultural centre of India, this vivacious city is always inviting you for a exhilarating Kolkata sightseeing trip to take in its artistic splendour, sparkling culture, and literary legacy.
St. Paul's Cathedral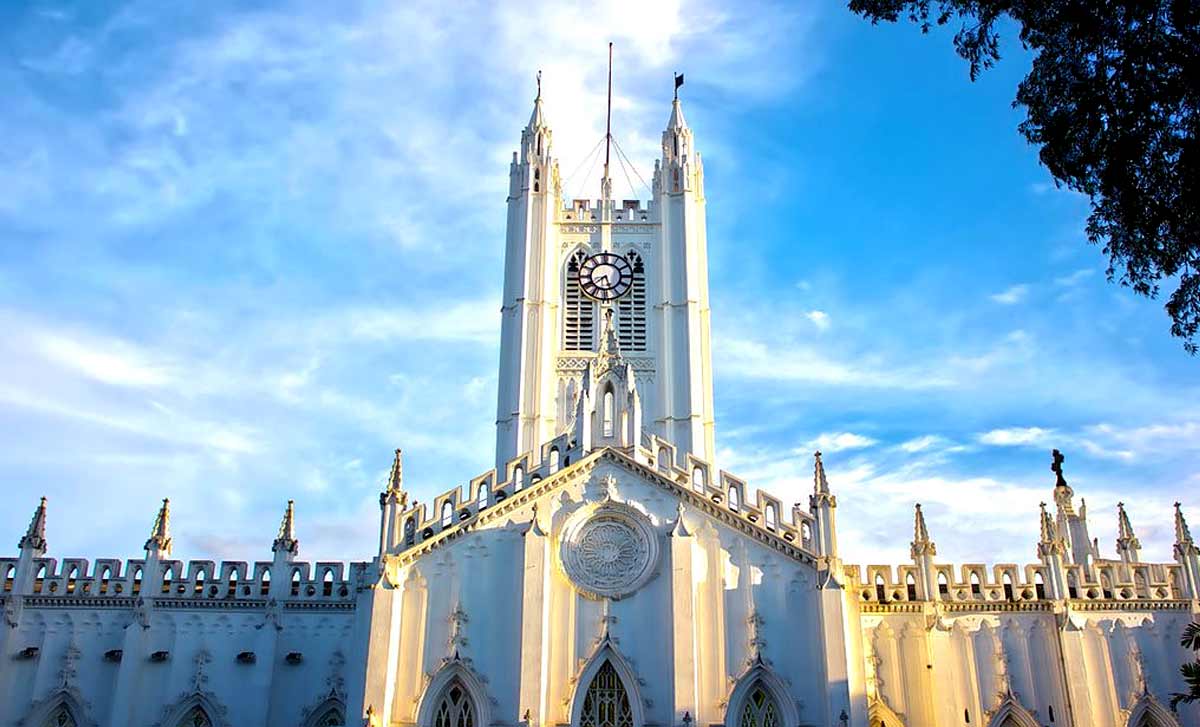 The famous St. Paul's Cathedral in Kolkata is a hidden gem. The cathedral was built in 1847 and it is considered one of the largest cathedrals in Kolkata. St.Paul's Cathedral has beautiful Gothic architecture and takes you on a trip down memory lane with its nostalgic exterior. 
St.Paul's Cathedral is open from 9 am to noon and 3 pm to 6 pm. It is open from 7:30 am to 6 pm on Sundays.
Victoria Memorial
Image Courtesy: Thrillophilia
Just a few miles away from St.Paul's Cathedral is Kolkata's most famous tourist attraction, the Victoria Memorial. Victoria Memorial was built between 1906 to 1921, and it was dedicated to Queen Victoria, who was the Empress of India from 1876 to 1901 during the British Raj. 
It is known that the marble that was used to build the Taj Mahal is the same type of marble that was used to build the Victoria Memorial. The Victoria Memorial Gallery is open from 10 am to 5 pm from Tuesday to Sunday. 
Hoggs Market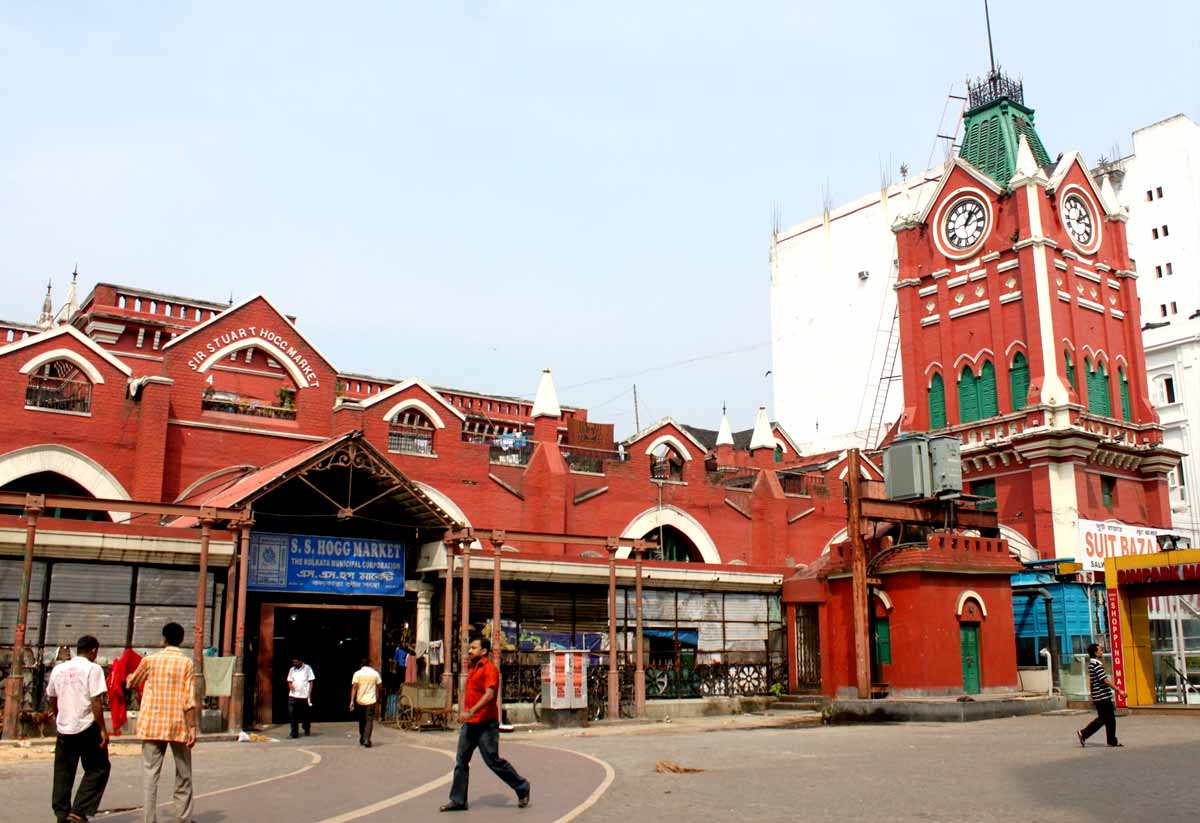 Image Courtesy: Wikipedia
Hoggs Market is currently known as New Market and it is the busiest and oldest market in the city. It is filled with locals and tourists, shopping and trying out local delicacies. 
It is versatile and consists of everything from clothing stores to food stalls, restaurants (restaurants in Delhi-NCR), and electronics stores. Nahoum and Sons are one of the oldest bakeries in Kolkata that is situated in New Market. They are famous for their garlic bread and fruit cake.
Princep Ghat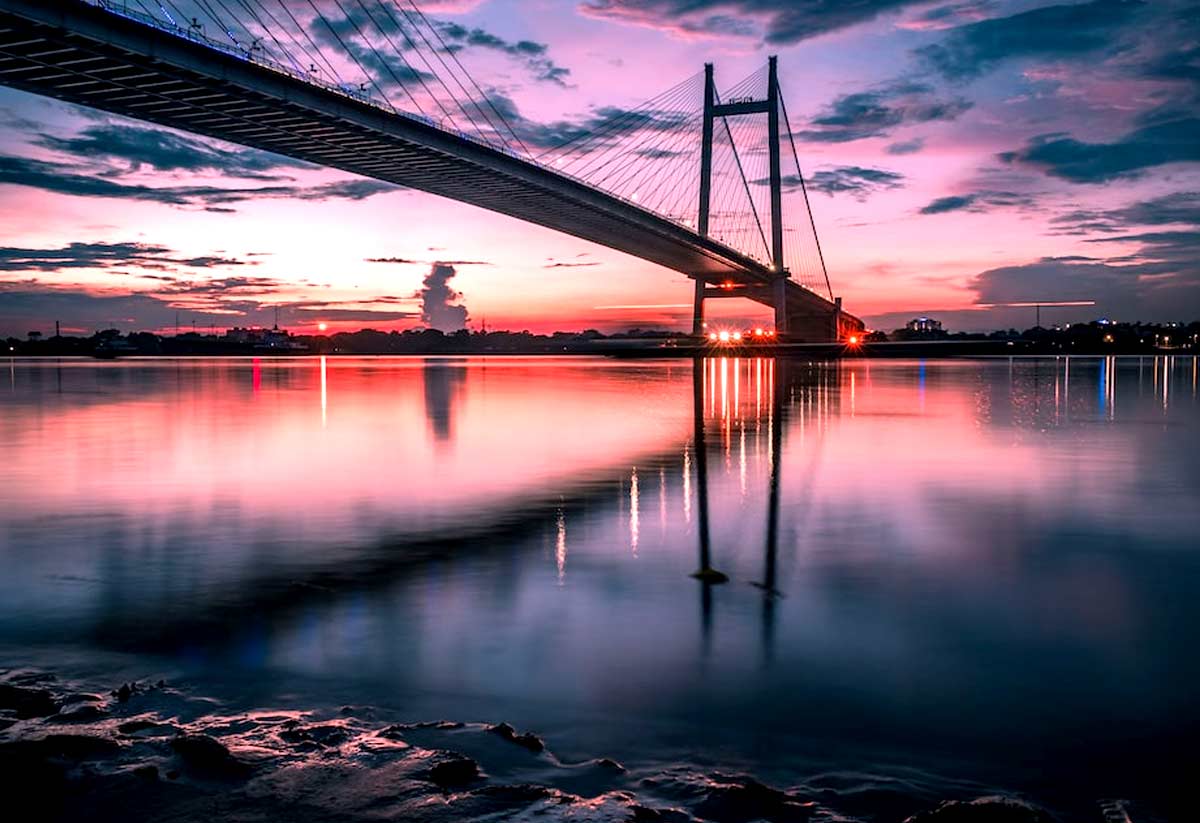 Princep Ghat is the best sunset spot in Kolkata. It is an ideal spot to witness a beautiful sunset while enjoying a calming breeze. Tourists can take boat rides on the Hooghly river while enjoying the sunset with a view of the famous Howrah Bridge. 
Princep Ghat is a paradise for photographers (photography hacks). There are various food stalls available near Princep Ghat, where one can try several street food options like Puchka and Papri Chaat. 
Don't Miss: Hill Stations To Head For Your Honeymoon This Winter
Kumortuli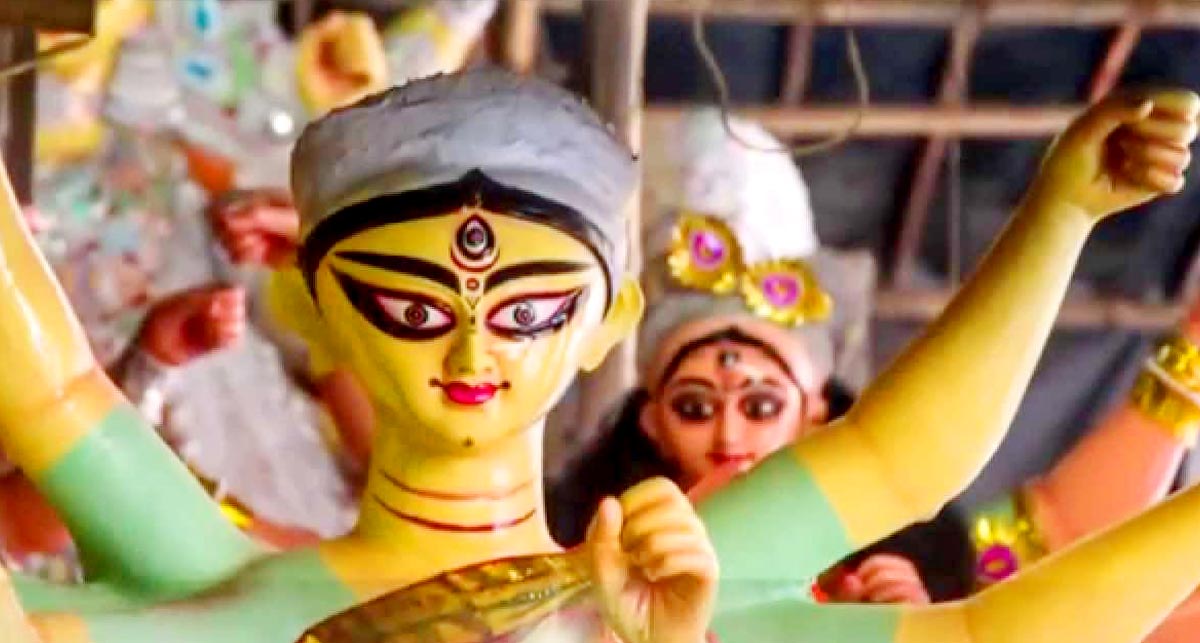 Image Courtesy: Kolkata Tourism
The traditional potters' neighbourhood of Kumortuli is located in northern Kolkata, West Bengal, India. The city is well known for its talent in sculpture. It often ships clay idols in addition to producing them for a variety of festivals. 
Don't Miss: House Of The Dragon Shooting Locations 
In this area, there are more than 500 potteries where artists create lifelike statues of Hindu deities using clay from the Ganges River. 
Also Watch
Did you like this article ?
Download HerZindagi App for seamless experience