Inspector general investigating Pete Buttigieg's extensive private jet travel after Fox News Digital report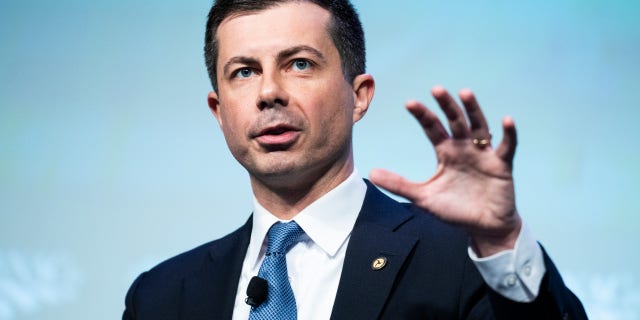 The Department of Transportation's (DOT) internal watchdog is opening an audit into Transportation Secretary Pete Buttigieg over his extensive use of private jets, the agency confirmed to Fox News Digital on Monday.
The DOT Inspector General investigation comes roughly two months following a Fox News Digital report that showed Buttigieg, who has repeatedly argued in favor of aggressive action to combat climate change, has taken at least 18 flights using taxpayer-funded private jets since taking office in early 2021. Flight records reviewed by Fox News Digital aligned with Buttigieg's internal calendar obtained at the time by government watchdog group Americans for Public Trust (APT).
"After Americans for Public Trust helped determine Secretary Buttigieg's excessive use of taxpayer-funded government jets, we are pleased to see that his air travel is now under investigation," APT executive director Caitlin Sutherland told Fox News Digital on Monday. 
"Everyday Americans have faced unprecedented flight cancelations and disruptions, but Buttigieg has continued to fly private, even on a Coast Guard plane and even when commercial options were readily available."
PETE BUTTIGIEG BROUGHT HUSBAND CHASTEN ON MILITARY AIRCRAFT TO ATTEND SPORTING EVENT IN NETHERLANDS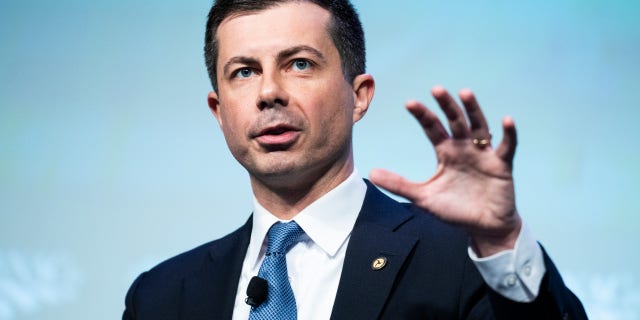 In one instance of his use of government-managed private jets, which are part of a small fleet managed by the Federal Aviation Administration, Buttigieg traveled roundtrip from Washington, D.C., to Las Vegas to promote public works projects in Nevada in August 2021.
In another example, Buttigieg used a private jet to fly to multiple states — most of which have largely been considered swing states in recent federal elections — in August as a part of a tour highlighting grants authorized under the Infrastructure Investment and Jobs Act. He jetted to Florida, Oklahoma, Minnesota, Ohio, Nevada and New Hampshire during the trip titled "Building a Better America Tour."
The transportation secretary also took a military aircraft to attend the Fifth Invictus Games in Europe with his husband Chasten Buttigieg in April 2022. And, that same month, Buttigieg jetted off to New York City on one of the government planes for a radio interview and two brief meetings before returning hours later.
PETE BUTTIGIEG TOOK GOVERNMENT JET TO NYC FOR RADIO INTERVIEW, ACLU MEETING BEFORE FLYING BACK HOURS LATER
"We welcome this independent audit moving forward in order to put some of the false, outlandish, and cynical claims about the Secretary's mode of travel to rest. The fact remains that he flies commercially the vast majority of the time," a DOT spokesperson told Fox News Digital.
"The exceptions have been when the Department's career ethics officials, who have served under both Democratic and Republican administrations, determined that the use of a 9-seat FAA plane would be either more cost effective or should be approved for exceptional scheduling or security reasons," the spokesperson added.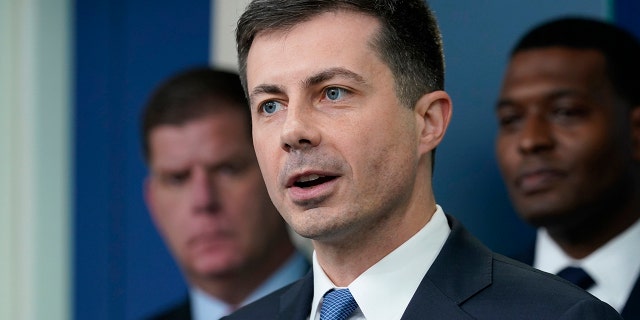 Buttigieg also tweeted Monday that he was thankful for the investigation and added when he uses government-managed jets, "it's usually a situation where doing so saves taxpayer money."
CLICK HERE TO GET THE FOX NEWS APP
Sen. Marco Rubio, R-Fla., originally requested that the DOT Inspector General open an investigation into Buttigieg on Dec. 16.
"It is unclear why Secretary Buttigieg would require such costly travel in these instances when more economical options were reportedly available," the Republican lawmaker wrote at the time.
Government officials have access to the General Services Administration's City Pair Program which enables them to fly on a variety of airlines at below-market flat fares. The program is designed to ensure low prices for official federal government travel.
Buttigieg's predecessor Elaine Chao, who led the DOT throughout the Trump administration, was criticized after it was revealed she used government-managed planes on seven occasions in 2017, costing taxpayers about $94,000. 
Former Health and Human Services Secretary Tom Price was forced to resign after it was reported he had cost taxpayers more than $1 million using government jets.