How Hangzhou Freed West Lake and Upended Chinese Tourism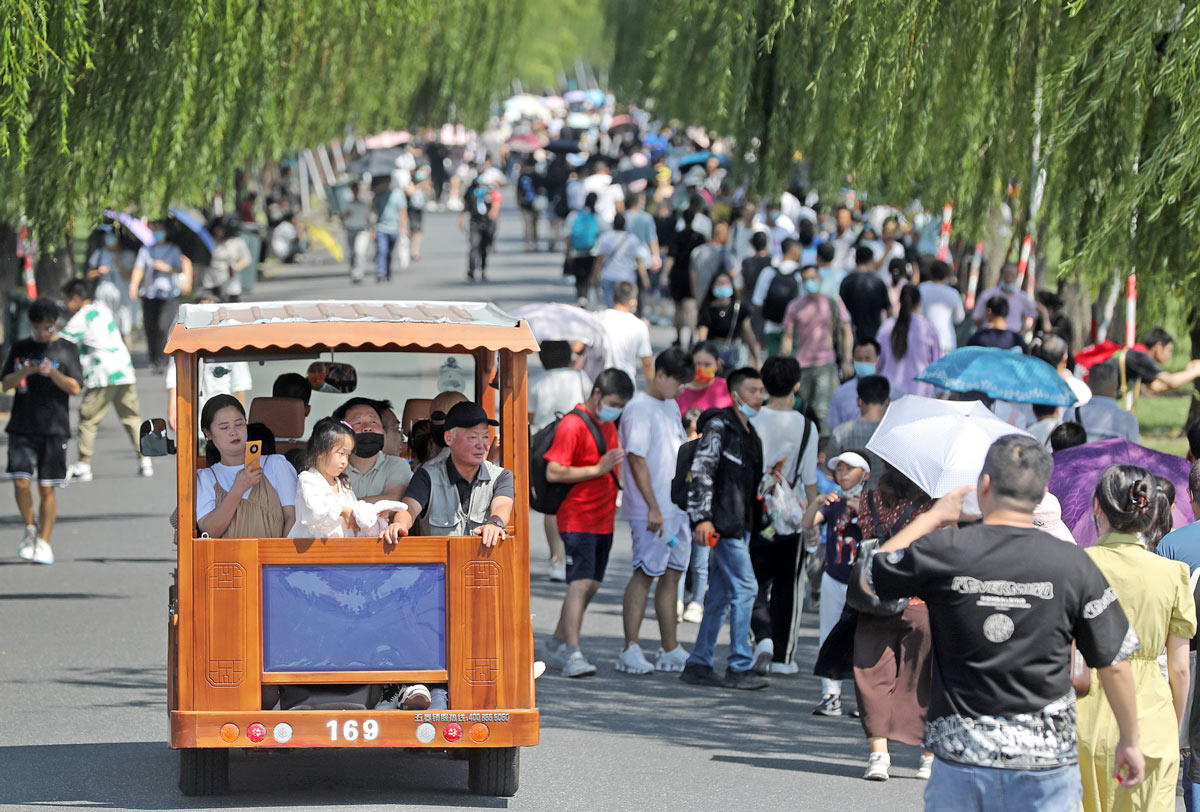 In 2002, when the eastern city of Hangzhou launched a 100-million-yuan "Westward Expansion of West Lake" project, there was reason for skepticism. One of China's most famous historical sites, West Lake has been a fixture of poems, paintings, and calligraphy for hundreds of years. By the end of the last century, however, it was beset by a series of increasingly hard-to-ignore problems: water pollution, bad roads, poor maintenance, and encroachment by the fast-developing villages around its boundary.
That the Hangzhou city government would try to address these issues through a huge infrastructure program hardly came as a surprise. What did surprise was the decision taken from October 2002 to remove most of the fences segregating the park from the rest of the city. Overnight, the city turned what had been a gated scenic area into a public space free to all and made West Lake the first top-rated scenic spot in China to offer free admission.
This was seen as a risky move at the time. China's domestic tourism market was long heavily dependent on ticket sales. As recently as 2012, revenue from tickets to scenic spots still accounted for nearly 20% of all domestic tourism spending, topping all other categories. In the first three years of the free admission policy, Hangzhou officials estimated the city was losing more than 26 million yuan in potential ticket sales annually, while spending 30 million yuan a year on maintenance, cleaning, and management.
The person responsible for the decision to do away with admission tickets was the then-Party Secretary of Hangzhou, Wang Guoping. Wang's father once held the same post, using his power to protect the city's Lingyin Temple from destruction by the Red Guards during the Cultural Revolution. The younger Wang gambled that while many of the country's other top scenic spots were raising ticket prices in order to boost revenues, Hangzhou could profit by tacking in the other direction. By making West Lake free to visit, he believed he could attract more tourists to the city; in turn, they would spend their money in the city's dining, hotel, transport, and retail industries, creating jobs, boosting business profits, and indirectly increasing the city's tax receipts.
To justify the decision, Hangzhou tourism officials later developed what they called the "241 calculation," estimating that, if every tourist stayed an additional 24 hours in Hangzhou, then the city's total annual tourism revenue would increase by 10 billion yuan. A 2007 report in Shanghai Securities News declared that Hangzhou's decision to "return the lake to the people" had reaped economic rewards more than "400 times" the value of the lost ticket sales.
The decision has also helped insulate West Lake from the ups and downs that afflict so much of China's domestic tourism industry. In part because it is not reliant on ticket sales, the park has done particularly well in the wake of both the 2008 global financial crisis and the COVID-19 pandemic, which otherwise devastated China's tourism industry.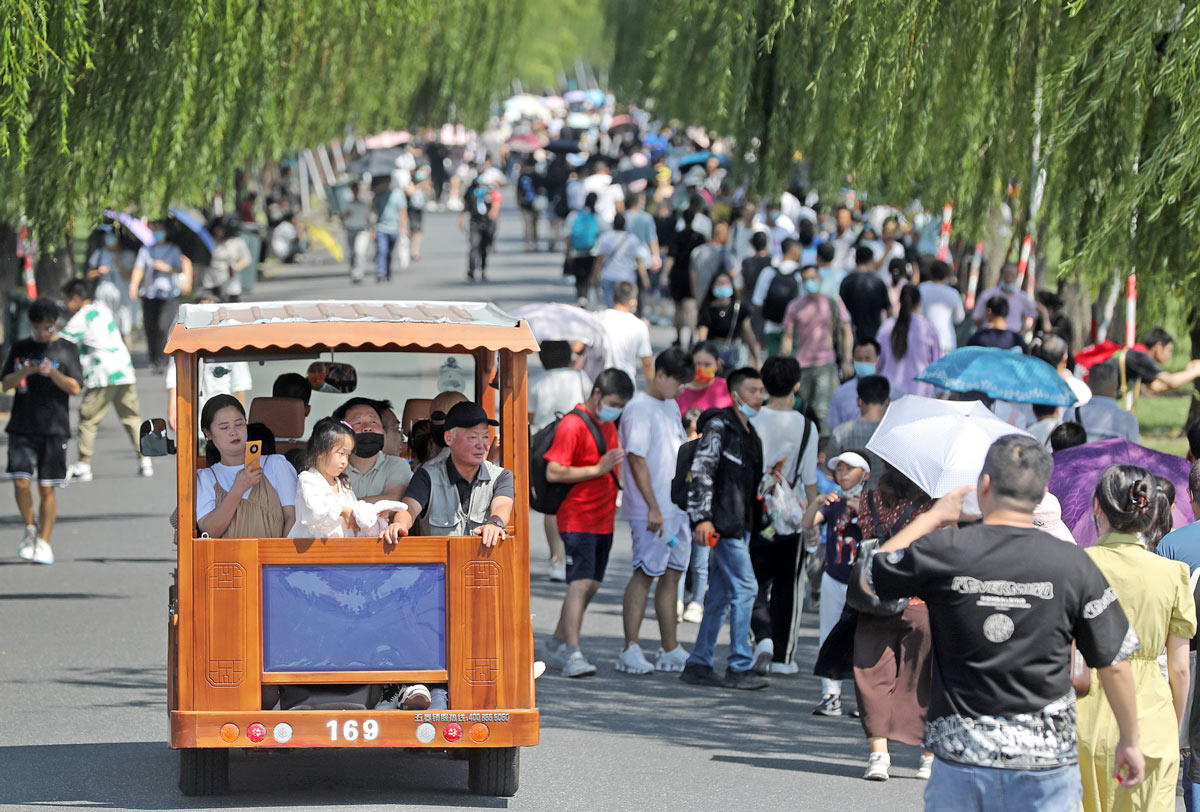 Tourists at West Lake in Hangzhou, Zhejiang province, Oct. 2, 2022. Lin Yunlong/Zhejiang Daily/VCG
In a broader sense, the transformation of the West Lake Scenic Area reflects China's gradual shift away from treating its heritage as a non-public good or quasi-public goods and toward seeing it as a pure public good. After West Lake, many of the nation's museums and tourist attractions implemented their own free admission policies. Not all of these attempts were successful. For example, in 2003, Silver Beach in the southwestern Guangxi Zhuang Autonomous Region announced that it was permanently doing away with admission tickets. Due to shortcomings in local finances, administrative capacity, and market operations, the beach has since attempted to reintroduce ticketing several times, only to repeatedly cancel the charges amid widespread public opposition.
Other scenic spots have tried going the opposite direction, turning public spaces into non-public goods. For example, Fenghuang Ancient Town in the central Hunan province introduced bundled ticket sales in 2013, requiring tourists to pay 148 yuan to enter the town. The policy led to a sharp fall in tourist numbers and seriously affected local businesses, which eventually led the town to reverse course three years later by offering free admission with separate entry fees for certain sites.
The success of West Lake's free entrance strategy cannot be attributed merely to bold and well-executed decision-making; it is inseparable from Hangzhou's ability to financially and materially support the park's growth over the past 20 years. On the 20th anniversary of Hangzhou's decision, it's important to not simply focus on the cost analysis, but also to recognize the inherent public demand for greater access to China's most beautiful spots. Responding to this demand — and supporting local governments in opening their scenic parks up — can help better integrate scenic areas and cities and make it so that tourists, business operators, and residents all reap the benefits of sustainable tourism.
There is an urban legend in Hangzhou that West Lake's decision to offer free admission helped inspire the success of the city's best-known businessman, Jack Ma. When Ma, a former tour guide at West Lake, launched his Taobao online shopping site in May 2003, six months after West Lake's ticket policy change, he declared that anyone would be able to open a shop on the platform, free of charge. The announcement helped attract scores of merchants to the new site — and eventually propelled Taobao to become the largest e-commerce platform in the country.
The truth of that tale is hard to verify, but it's a reminder that sometimes, the smallest decisions can have the most lasting impact.
Translator: David Ball; editors: Cai Yineng and Kilian O'Donnell.
(Header image: A woman dressed as the goddess Chang'e walks on a bridge in West Lake, Hangzhou, Zhejiang province, June 2021. Chen Zhongqiu/VCG)