High Demand For Luxury All Inclusive Resorts In Los Cabos
Last Updated
Over the last 30 years the fastest growing hotel category in Mexico are 5-star luxury resorts. Through the pandemic many of these resorts realized that opting for an all-inclusive package for their guests was a better economic alternative. According to research conducted by the renowned Jones Lang LaSalle real estate firm tourists now are looking for stress free vacations that require a minimal amount of planning. This has led not only to luxury resorts offering all inclusive packages in Los Cabos, but to the construction of more luxury resorts throughout the region. Carolina Lacerda head of hospitality of JLL's Mexico branch had this to say about tourist tendencies, 
"The new travel preferences, after the pandemic, include the need to have a stress free vacation, with little planning, and a relaxing destination. No COVID restrictions also factor into the decision."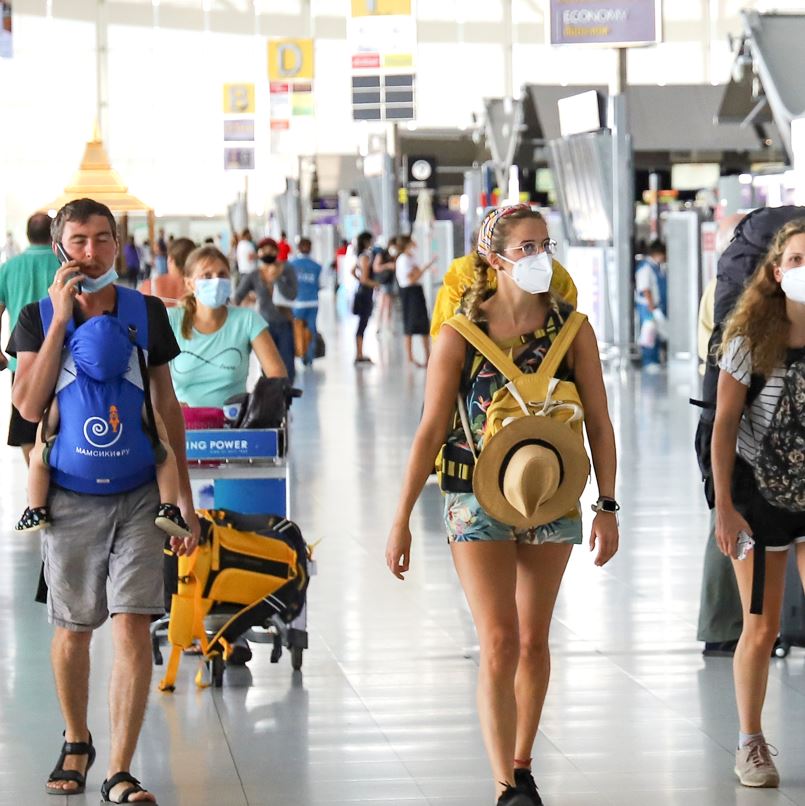 Hotels Are Also On Board With The All Inclusive Trend            
According to the research by JLL it's not just tourists who are looking for all inclusive packages. Hotels that normally didn't offer all inclusive packages are finding out that they are actually able to obtain higher profit margins from this concept. One of the reasons why profit margins are higher is because guests at an all inclusive resort are more likely to stay on resort property for a larger portion of their stay.
Don't Forget Travel Insurance For Your Next Trip!

The Cabo Sun Recommends These 5 Fast and Easy Travel Insurance Plans To Sign up For Now

Plans starting at only $10 per week
For resorts that means more opportunities to sell their guest add-ons to their packages or charge extra for a variety of amenities. Carolina Lacerda would go on to say.
"With all inclusive tariffs the economic model is turning out to be interesting for large hotel chains. These hotel chains are able to tap into different markets that they maybe hadn't been able to access before. Also, these hotels are very interested in getting guests into their reward points schemes." 
Why Los Cabos Has Become A Pioneer In This Trend Throughout Mexico    
There are a couple of key elements, at least according to JLL, that have allowed Mexican destinations like Los Cabos to become a popular spot for hotel chains to open up new luxury all inclusive facilities. The first thing that these hotel chains were looking for was a beach destination that had competent air connectivity. Besides Cancun, and Mexico City, the Los Cabos airport is one of the busiest facilities in the entire country. It receives flights from all over the globe. 
Another important factor that makes Los Cabos a perfect destination to adopt this trend is the fact that there's still plenty of land to develop. Carolina Lacerda mentioned that hotels couldn't just adapt their current facilities to feature all inclusive packages. Most of the infrastructure of these luxury hotels with all inclusive packages is being built to be brand new. That's evident in the number of hotels that are currently under construction throughout Los Cabos. Carolina Lacerda claims that in most cases it's actually cheaper to build new hotels than to adapt existing facilities. 
Current Cabo 5-Star Resorts That Offer All Inclusive Packages  
Despite these claims that building new facilities to feature all inclusive packages in hotels is easier, there are certain Cabo hotels that have adapted their existing facilities and currently offer all inclusive packages to guests. 
Barceló Gran Faro Los Cabos
The Barceló brand are no strangers to all-inclusive deals at their hotels. They currently offer one of the cheapest all inclusive deals at a luxury resort in Los Cabos. Staying at the facility in San Jose del Cabo will set tourists back around 350 dollars a night for two people before taxes.   
Hyatt Ziva Los Cabos – All Inclusive
Hyatt is one of the hotel brands that is building new facilities in the region. They've also added all inclusive packages to some of their existing Cabo properties. A nightly stay with all inclusive privileges at this resort will cost right around 1000 dollars for two adults.  
Grand Velas Los Cabos Luxury All Inclusive
Grand Velas are going all out to provide unique experiences for resort guests. They recently launched a unique dining experience as well as an ocean safari trip available exclusively to guests. A night at the resort on an inclusive deal can go for over 2000 dollars.