Group of 4 Americans in deadly Mexico trip were childhood friends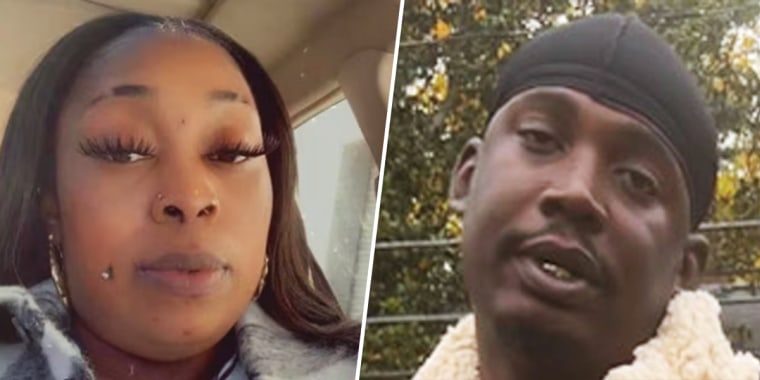 The wife of one of two survivors of a deadly Mexico shooting and kidnapping says she's glad her husband is alive but "heartbroken for the other two families who can't say the same."
Eric Williams and LaTavia Washington McGee survived the trip to Mexico that killed two other people, according to officials and family members.
The group of four Americans — all childhood friends — came under attack in Mexico on Friday as they were in the country for a medical procedure for one of them, according to authorities and family.
More coverage of deadly Mexico abduction
A fifth person was along for the trip from South Carolina. That traveler but got out just before the group reached the border, because that person didn't have the documentation needed to cross into Mexico, a law enforcement official told NBC News on Wednesday.
That fifth person could be seen riding with the group, in video taken by Williams.
And of the four who did cross the border, two were later found dead before Williams and McGee were returned Tuesday to the United States, Mexican officials said.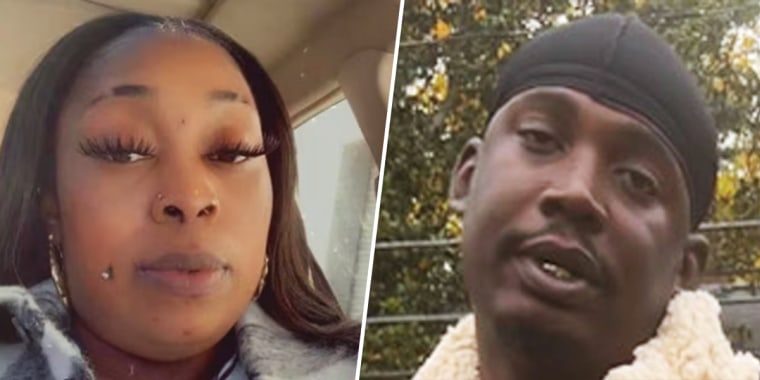 "All of them have known each other all their lives," Williams' wife, Michelle Williams, said. "They're childhood friends."
The two who died have been identified by family members as Shaeed Woodard and Zindell Brown.
The group's minivan was fired upon in Matamoros in the state of Tamaulipas, which across the U.S.-Mexico border from Brownsville, Texas, and armed men took them in a vehicle, the FBI has said.
A law enforcement official with knowledge of the matter has said that cartel gunman may have targeted them in a case of mistaken identity.
Tamaulipas Attorney General Irving Barrios Mojica said Tuesday that "when it comes to this interaction it seems it was confusion," but an investigation is ongoing.
The Americans are from South Carolina and were driving to Mexico so they could all share in the driving duties, relatives said. McGee's cousin, Aliyah McCleod, said they were going to Mexico so one of them could get a medical procedure.
The U.S. State Department warns Americans not to travel to Tamaulipas due to organized crime and kidnapping.
Michelle Williams said she first learned something was wrong Sunday.
"I didn't know anything until Sunday morning when the FBI came," she said. "Everything just seemed so surreal to me. At first, I thought it was like a scam."
Williams is from South Carolina but he and other relatives now live in North Carolina, his old brother Robert said.
"He's a fun-loving guy," Robert Williams said. "He's somebody who has a zest for life. And he wants to make your life better, put a smile on your face."
Robert Williams last saw his brother around three weeks ago, and had no idea he was in Mexico, but was relieved that he's back in the U.S.
"Only thing I know is that he's alive," Robert Williams said. "And that's the most important thing."
Tamaulipas state Gov. Américo Villarreal said at a Tuesday news conference that the four were found that morning in a wooden house close to an area called La Lagunona in Matamoros.
A 24-year-old man from Tamaulipas "was found guarding the victims" and arrested, he said.
Villarreal said their captors moved the four Americans to various locations on the days before they were found.
A Mexican citizen, a 33-year-old woman, was also killed by a stray bullet, Villarreal said.
The FBI on Tuesday called it a "horrific and violent attack" and said that it, along with the State Department, Drug Enforcement Administration and other agencies continued to investigate to find out the facts of what occurred.
"We will do everything in our power to identify, find, and hold accountable the individuals responsible for this attack on American citizens," U.S. Attorney General Merrick Garland said in a statement.
Phil Helsel and Ken Dilanian contributed.