Flood-hit Murray River caravan parks miss out on vital holiday tourism as clean-up continues | Tourism (Australia)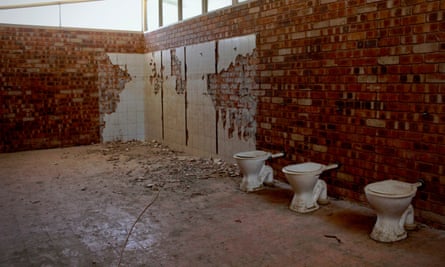 Caravan parks and more than 100 national parks remain closed across New South Wales and Victoria after widespread flooding damaged infrastructure, filled waterholes with debris and made some areas unsafe for swimming.
The summer holidays would usually be the busiest time of year for the McLean Beach holiday park in Deniliquin, in the NSW Riverina region.
In November the holiday park, which sits on the state's largest inland beach, was swallowed by the Edward River in the biggest flood to hit the town since 1956. Only six cabins, which sit on stilts, escaped damage.
"It feels like quite a disaster zone, doesn't it?" its co-owner Jacquie Mealing said. "It's not something that we're going to come back from quickly."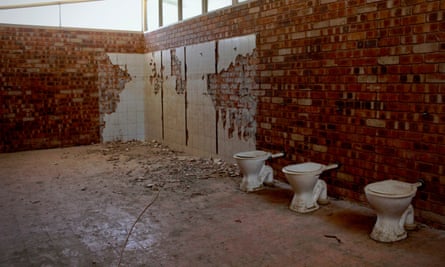 Piles of rubbish are scattered between the water-damaged caravans and cabins. The showers in the amenity blocks are gone. There is discarded furniture, mouldy mattresses, pushbikes, sheets of tin and old timber.
The high-water mark from the flood is several metres up on trees and some of the taller buildings – smaller buildings were completely submerged.
In a normal year, Mealing said the park would see thousands of people over the holiday season. This week there are just a handful, most of whom are permanent residents. The caravan park is still not open to casual holidaymakers.
Mealing and her team spent the weeks after the flood cancelling holiday bookings. They had been completely booked out over Christmas.
The revenue loss is about $230,000, but once you add in the cost of rebuilding and broader business impacts, that loss has tripled.
"So it's a very big cost," Mealing said.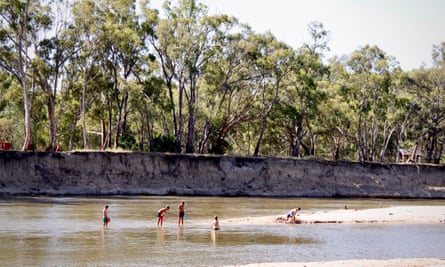 It's a story repeated at riverside caravan parks all along the Murray River. Many of these parks rely on the sale of annual sites – year-long leases of powered caravan sites or cabins. But months of closures due to flooding has made those arrangements impossible.
"It's the death of annual parks in rural Australia," Mealing said. "There are parks in Nagambie with 200 to 300 annual sites and they're closing all of their annual sites.
"We have another park at Lake Eildon that wasn't impacted by the floods … but all around us, all the camping places, anything lower on the Goulburn we're either closed or badly impacted because of the floods."
It's not just caravan parks affected. As of Thursday, 86 national parks were closed across NSW.
In Victoria 29 national parks remain closed and 48 have partial closures in place.
"We are encouraging Victorians getting into nature this summer to plan ahead for significant weather forecasts and expect changed conditions at some of their favourite destinations – particularly along the Murray River," the acting chief executive of Parks Victoria, Kylie Trott, said.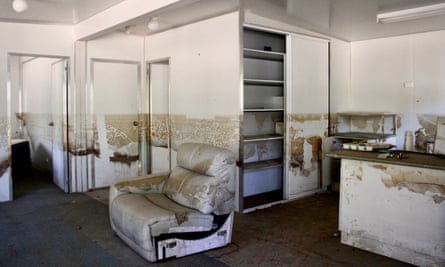 Summer tourism sustains river and lakeside regional communities.
Fiona Jeffress, who manages the McLean Beach holiday park, said she and her husband took advantage of the closure to go to the pub on New Year's Eve for the first time in years, and found it deserted.
"The whole of Deni is dead," she said.
Mealing said the thousands of people who normally visit their park over the Christmas holidays also support the town's local economy.
"Because they're right here in town, they're always spending money in town at the pubs and the cafes, and the shops," she said.
"That business has gone. So it's impacted all of the tourism and that has a very, very big impact on the local economy."