'Dramatic' Woman Refusing To Share Room With Nieces on Vacation Backed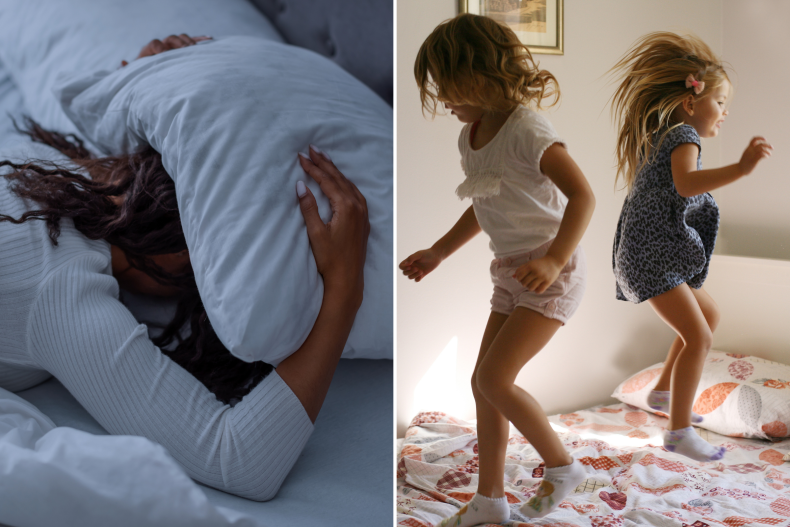 The internet has backed a young woman for saying that she will cancel her ticket to a family vacation if she has to share a room with her young nieces.
Redditor u/Historical-Party4722 shared the dilemma on Reddit's popular r/AmITheA**hole forum where she asked if she would be "the a**hole" if she canceled the vacation.
She explained: "I have been planning a family vacation with my older brother and his wife, my two nieces, and my parents. Everyone is paying for their own tickets. The vacation is booked for February. We hadn't discussed room arrangements before, but I knew the room we'd be staying in would have three bedrooms. So we discussed room arrangements yesterday, and my brother and parents just kind of assumed that I wouldn't mind sharing a room with my nieces, whilst my brother and his wife and my parents get their own rooms."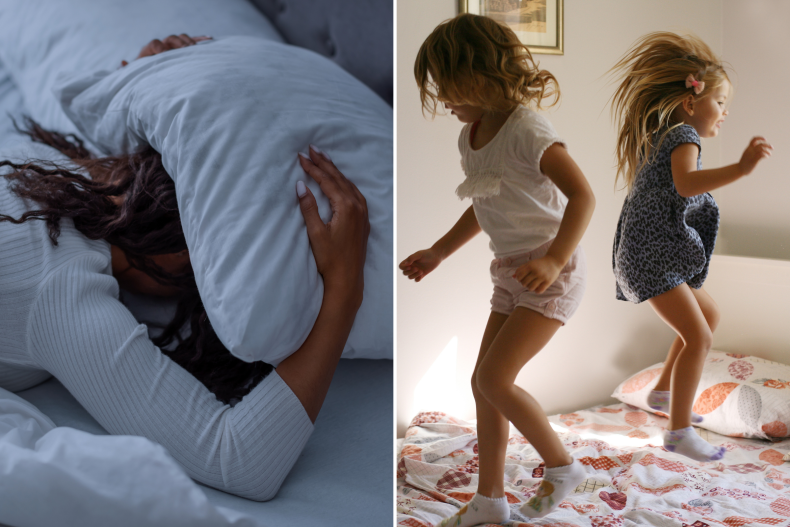 Frustrated, the woman explained that she didn't want to share a room with the girls who are aged four and two.
"[I] said that they should be sleeping in my brother and sister-in-law's room since they're their parents," she wrote. "My parents called me dramatic and said that it's not a big deal, and said that my nieces won't give me any trouble."
Dr. Reenee Singh, a family and systemic psychotherapist with the Association for Family Therapy and Systemic Practice, told Newsweek: "It is common, in many cultures, for families to assume that single women who do not have children should be freely available to look after nieces and nephews and children in the family. In this case, it would have been important for the brother or grandparents to ask the woman whether she would be willing to share a room with her niece and nephew, rather than assuming that this would be the case, especially as she is paying for her own way."
The 23-year-old explained that she had told her family that if she cannot have her own room on the vacation, she will cancel her ticket which would result in everyone else paying more or needing to find someone to take her place.
"My brother said I'm a whiny a**hole and accused me of being a narcissist," she said.
The post received over 17,700 upvotes, with other Redditors quick to side with the young woman. One commenter said: "I think your brother and sister-in-law just want a free babysitter. I hate when people with kids want to go on vacation, bring their kids, and dump them on someone else. This is your vacation and you don't have kids."
"If it's not a big deal to your parents, then they can share their room with their granddaughters," said another reply. "You're paying your own way and should have complete control over your own room on vacation. No one wants to pay for a vacation where they end up being the free babysitter the whole time."
Singh suggested that the potential fall-out actually says more about the family dynamic: "[It] highlights her position within the family, of having less power than the others and perhaps this is what she should focus on so that she is not accused of being a 'narcissist.'
"Perhaps it would be alright for her to consider going on this particular vacation—especially if she enjoys spending time with her nieces—with a suggestion that the next time, she has a talk with her family before they book a holiday, to ensure that there are no misunderstandings or assumptions and that she will have her own room," suggested Singh.
Newsweek has reached out to u/Historical-Party4722 for comment. We were unable to verify the details of this case.
If you have a similar family dilemma, let us know via [email protected]. We can ask experts for advice, and your story could be featured on Newsweek.