Crafts for Campfires Holiday Market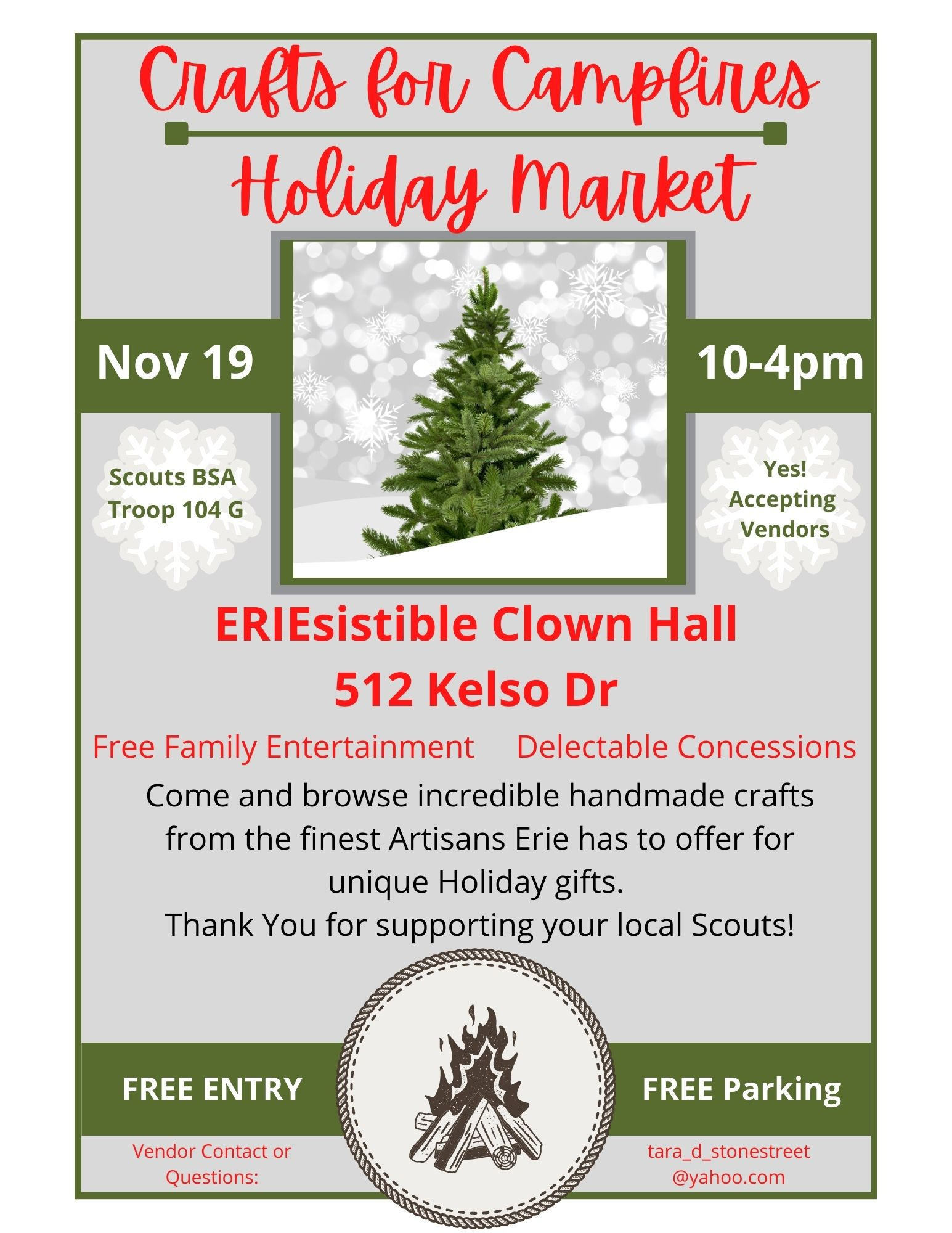 ERIEsistible Clown Hall
512 Kelso Dr
ERIE PA 16505
Google Map
Description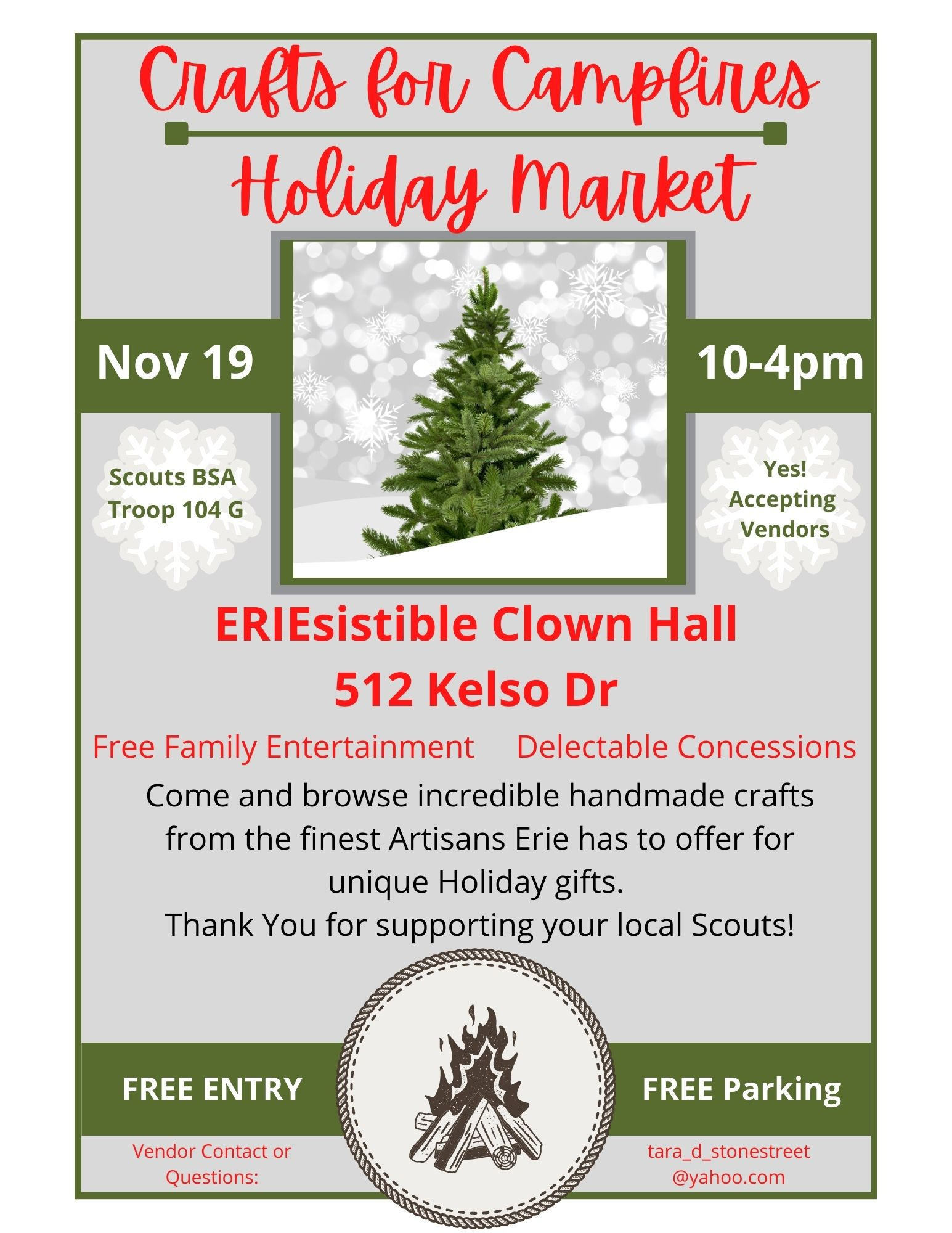 Scouts BSA Troop 104 G is hosting a Handmade Artisan Holiday Market to fundraise for camping trips and Scout related activities. 
Come and shop unique vendors and crafts, enjoy concessions and FREE family entertainment all before the rush of the Holiday season. 
FREE entry and FREE parking starting from 10am until close at 4pm. 
There will be a Scout table accepting donations to wrap your newly purchased items to mark another TODO off your Holiday list. With high hopes of being an annual Holiday event; Come and support your local Scouts while shopping for your nice list early!
Find the event on FACEBOOK to get a sneak peek at the vendors in attendance.
Who
All ages welcome!
Cost
FREE entry and parking
More Info
Great Holiday Shopping that supports your Local Scouts AND 30 local small businesses! FREE Entry with YUMMY Concessions available from 10-4pm on Sat Nov 19th.
+ Add to Google Calendar   + Add to Apple Calendar