Complete Guide To The City Of Presidents
While known as the gateway to Mount Rushmore, due to its proximity to this monument, Rapid City holds its own with many things to do. Named for a limestone spring stream running throughout the city, Rapid City is South Dakota's second most populated city full of natural wonders, family-friendly venues, monuments, public art, and many places for dining, nightlife, and shopping. It also hosts the annual Black Hills Pow Wow—or known as He Sapa Wacipi Na Oskate—at the Summit Arena at the Monument.
This guide to Rapid City provides the ultimate introduction for planning a visit, with activities for a full day and evening out.
Top Things To Do
Rapid City is situated near many of South Dakota's top tourist attractions but also offers a long list of things to do within the city limits, whether travelers are interested in history, culture, nature, or entertainment.
12
City Of Presidents
City Of Presidents Statue in Rapid City
The story behind this cavalcade of life-size statues of U.S. presidents is credited to Don Perdue. In 1999, Perdue approached city officials with his idea, as a way to pay tribute to the American presidency. With the project getting approved, the next year, the "City of Presidents" was unveiled in 2000 with the first four statues.
Each statue is assigned to a selected artist, who researches and designs the assigned presidential statue based on the Commander in Chief's appearance and accomplishments during his term.
Address: According to the City of Presidents map, the statues are located along Main and St. Joseph streets.
See this
map
for their locations.
Taking selfies with the statues is encouraged!
11
Art Alley
Art Alley in Rapid City
As a project of the Rapid City Arts Council, the Art Alley has evolved from a community gallery in 2003 with artists going from hanging up large canvas pieces of art on walls to directly painting on them.
Like the City of Presidents, Art Alley also received the support of city officials and today is a major public art spot.
Address: Between 6th and 7th and Main and Saint Joseph streets.
10
The Journey Museum & Learning Center
An exhibit in The Journey Museum & Learning Center in Rapid City.
This museum provides an extensive history of the Black Hills, including natural sciences and Native American culture. Exhibits within The Journey Museum & Learning Center covers subjects relating to this region, including paleontology, geology, archeology, and pioneers.
Learn about the history of dinosaurs within this region, along with the fossils representing how the Black Hills evolved over the past 2.5 billion years.
Address: 222 New York Street
9
Dinosaur Park
Dinosaur Park in Rapid City
Open since 1936, the family-friendly Dinosaur Park came about as an idea by Rapid City Chamber of Commerce, which wanted to maximize tourists coming to the Black Hills to visit Mount Rushmore.
As a Works Progress Administration project, five dinosaurs were constructed from iron pipe, wire mesh, and concrete. Two additional dinosaurs were included a bit later on. The park is not all about these manmade objects—it's based near a location where real dinosaur tracks had been found.
Due to a renovation project, the park will be closed to all public access through April 30, 2023.
Address: 940-1016 Skyline Drive
Prairie Edge Rapid City sells Native American art and crafts along with books and botanicals.
Do some shopping in downtown Rapid City at Prairie Edge & Sioux Trading Co. Housed inside a 19th century, two-story high building, this store sells Native American art, crafts, and museum along with books, botanicals, and herbs, and other finds.
Address: 606 Main Street, Rapid City, SD 57701
Featuring Indigenous artists, the Tusweca Gallery honors Lakota history through art created by tribal members to empower and promote creative talents from the Pine Ridge Indian Reservation. The word Tusweca, which means dragonfly in Lakota, represents positive changes and growth; visit the gallery or see these works online.
Address: 631 SD-79, Rapid City, SD 57701
7
See Live Entertainment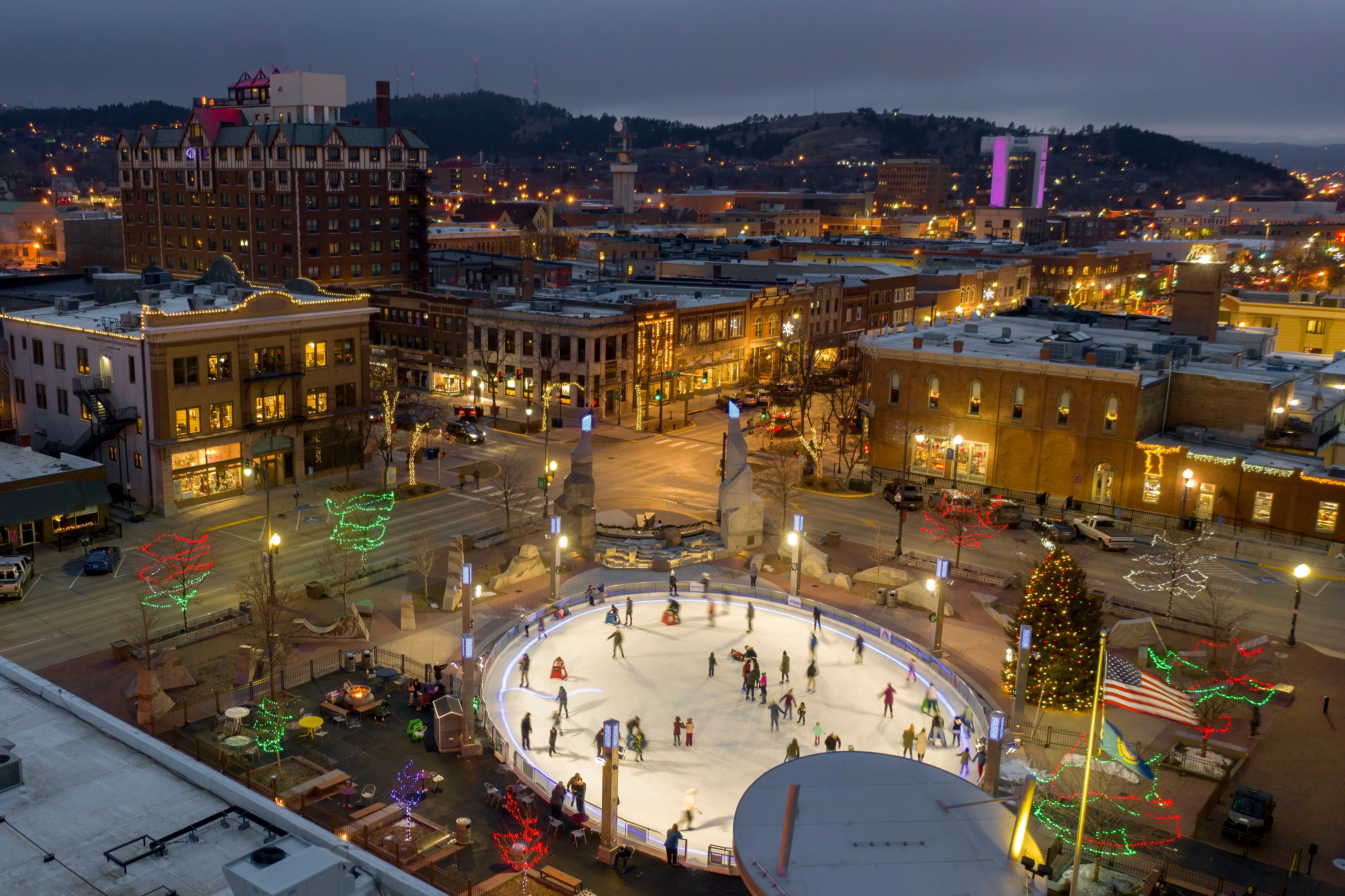 Aerial View of Christmas Lights in Rapid City, South Dakota at Dusk
Originally a grain mill, Aby's Rapid City has become a contemporary indoor and outdoor venue that's become a community gathering place featuring great beers and wines, live music, and events.
Address: 406 5th St., Rapid City, SD 57701
6
Reptile Gardens
This animal park south of Rapid City is home to many reptiles and other animals and attractions. In 2014, Reptile Gardens earned a citation from the Guinness Book of World Records stating that it was the world's largest reptile zoo.
Here, young visitors can have some playtime at Methuselah's Playground, which is named after a giant Galápagos tortoise named Methuselah. This late tortoise, who passed away in July 2011, lives on through a life-sized bronze replica at the playground.
Address: 8955 US-16, Rapid City, SD 57702
5
Best Time To Go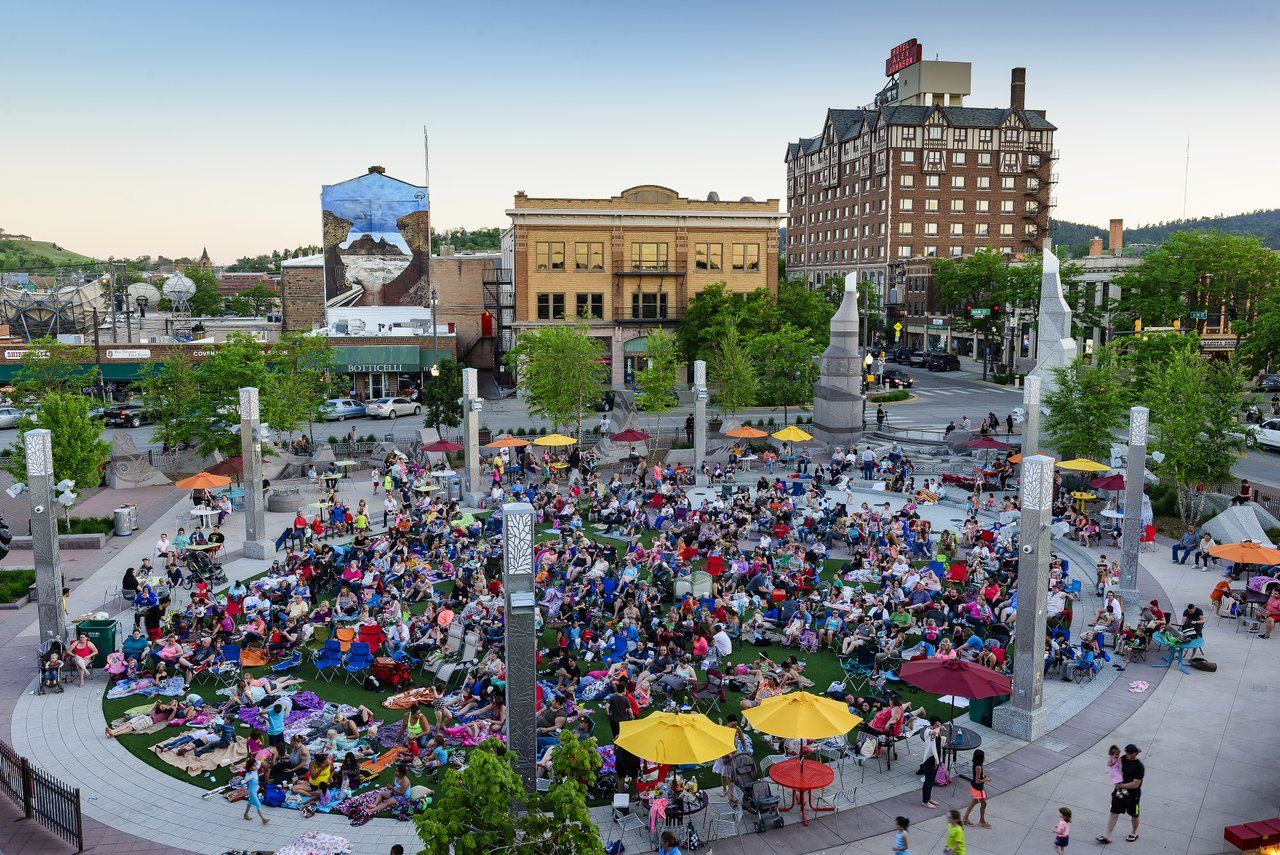 Main Street Square in Rapid City
According to Visit Rapid City, the best suggested time to visit Rapid City is during the fall with cooler weather and colorful fall foliage; peak times are especially from September through November. Summer, too, is an option but note that many visitors flock here during this season.
Related: South Dakota's Crazy Horse Monument Still Isn't Finished, But You Should Visit It Anyway
4
Best Ways To Get Around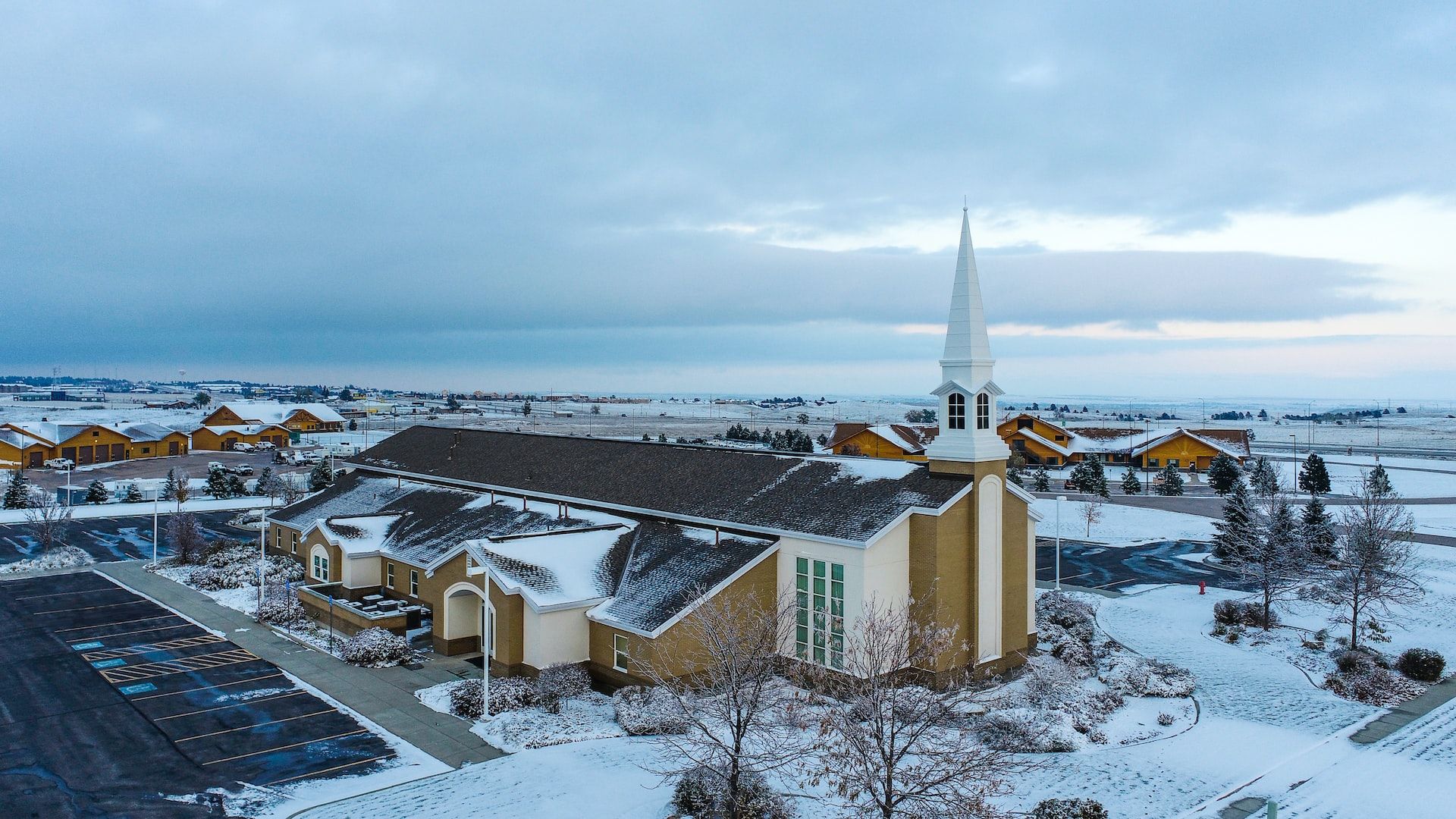 Buildings in Rapid City SD
Downtown Rapid City can be explored on foot, but it's best to have access to a car for getting to and from other parts of Rapid City. Both Uber and Lyft operate within Rapid City.
RapidRide, a fixed bus route system around Rapid City, has various routes, but they do not go to all the city's areas.
3
Where To Stay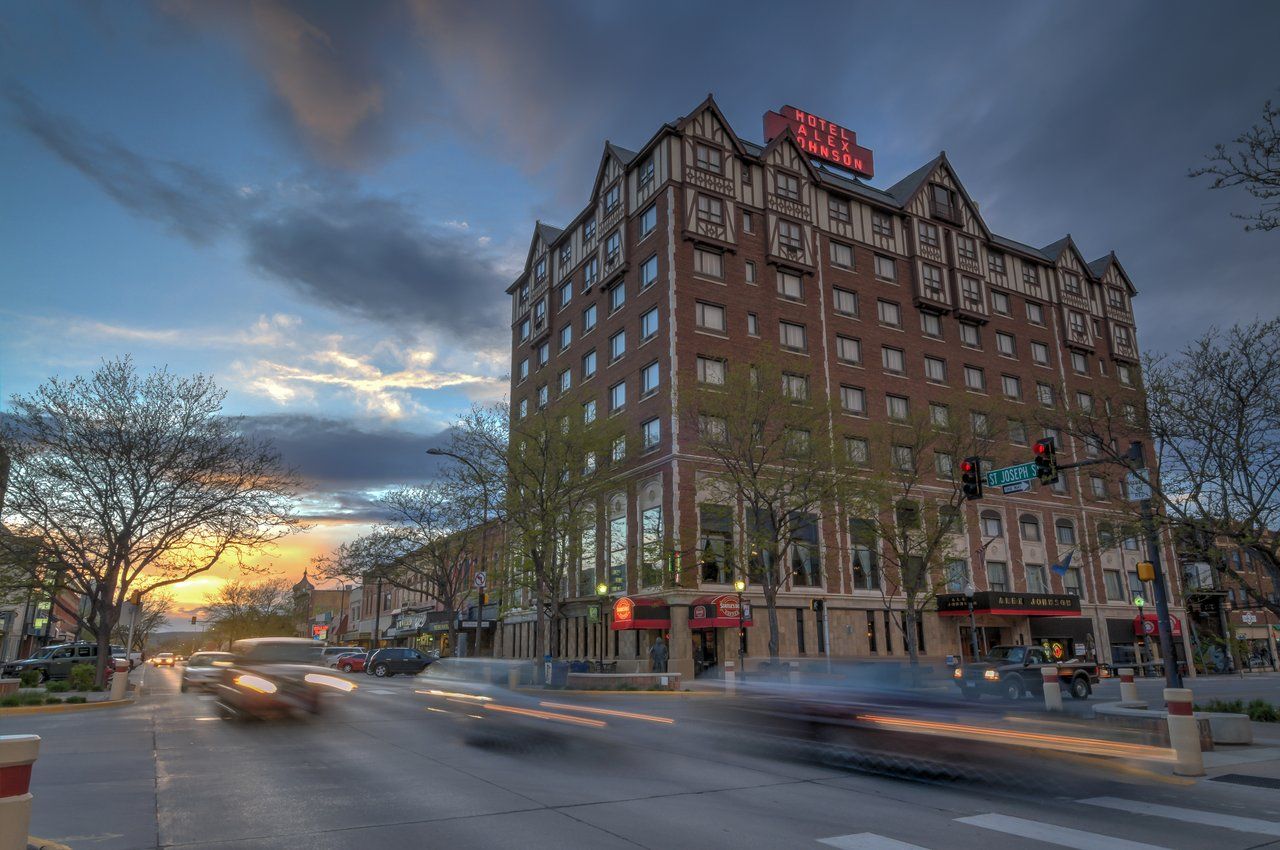 Alex Johnson Hotel in Rapid City
Rapid City has a selection of hotels travelers can choose from at different price points.
Hotel Alex Johnson
Built in 1927, Hotel Alex Johnson is the first hotel in Rapid City, belonging to the Curio Collection by Hilton. Founded by Alex Carlton Johnson, vice president of the Chicago and Northwestern Railroad, the hotel's history is reflected through the acknowledgment of the heritage of Plains Indians and Germanic Tudor-inspired architecture, referring to the immigrants who settled in the area.
The hotel's rooftop Vertex Sky Bar provides great overhead views and a well-rounded food and drink menu.
The Rushmore Hotel & Suites, BW Premier Collection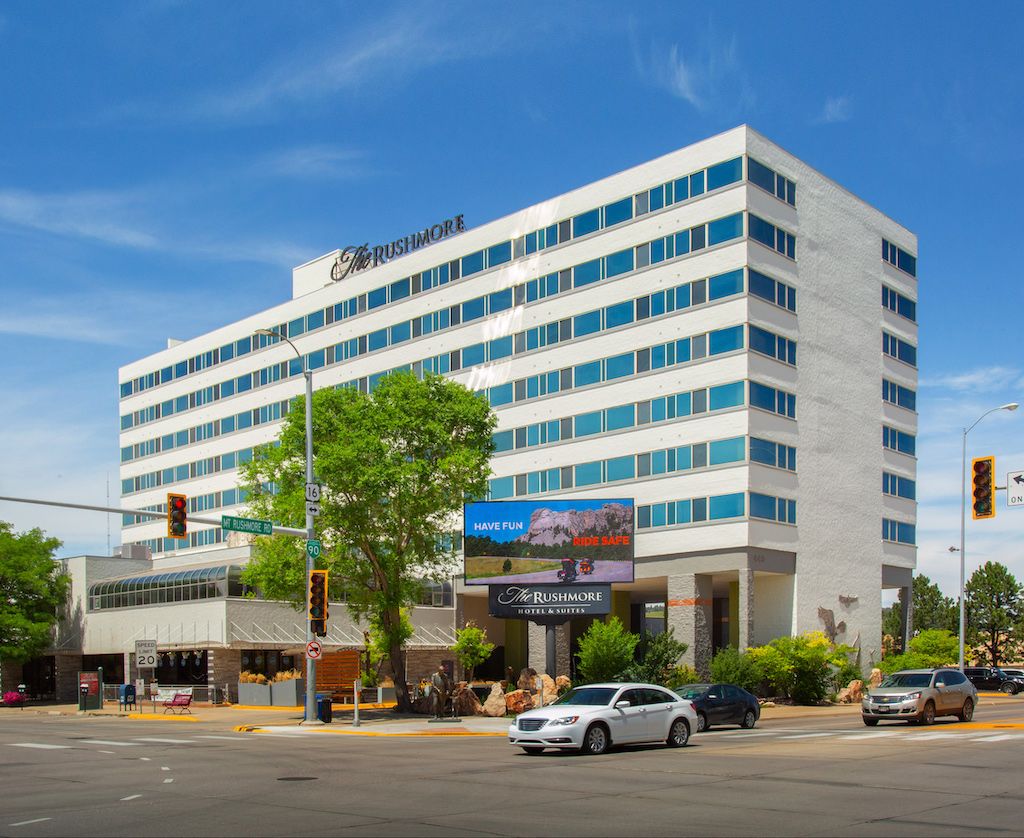 Exterior of The Rushmore Hotel and Suites Rapid City
Also based within Rapid City's downtown district, The Rushmore Hotel & Suites, BW Premier Collection has a fitness center but also offers bicycle rentals. Mount Rushmore is a half-hour drive away.
The hotel also makes a shuttle service available to and from the Rapid City Regional Airport. There's also an onsite restaurant serving breakfast and dinner and a bar/cocktail lounge.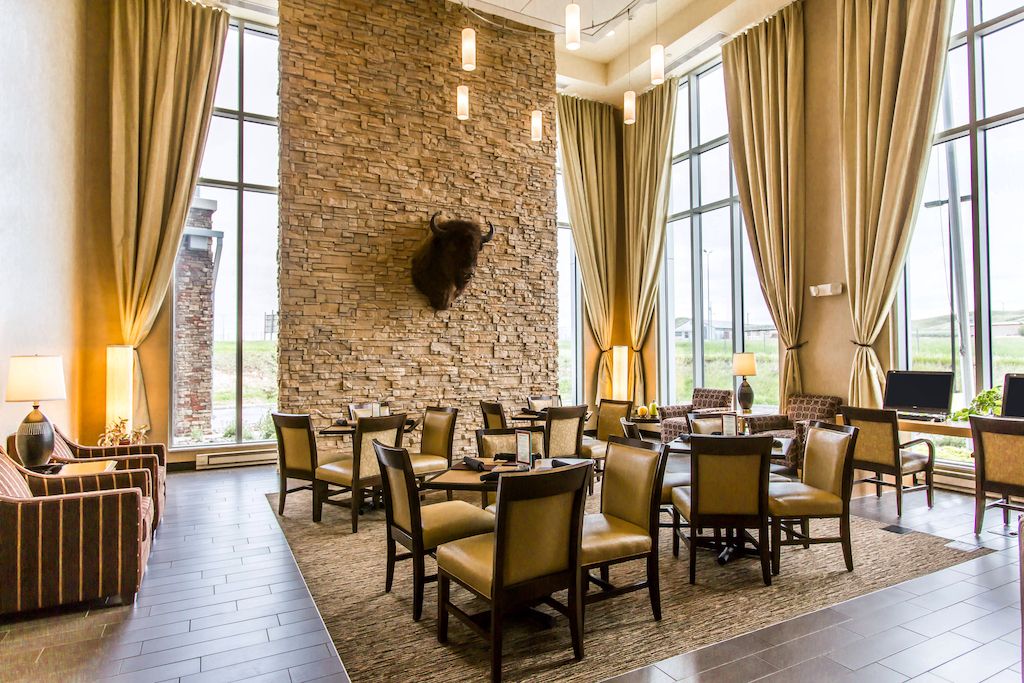 The lobby inside the Cambria Hotel Rapid City Near Mount Rushmore.
Cambria Hotel Rapid City Near Mount Rushmore
Located near I-90 and the Rapid City Regional Airport, the Cambria Hotel Rapid City Near Mount Rushmore is about a 10-minute drive to downtown Rapid City. Onsite, this Cambria property holds an indoor pool and hot tub, a restaurant and bar, and a picnic area.
The hotel is near attractions including the South Dakota Air and Space Museum and Rushmore Plaza Civic Center.
Related: Deadwood, South Dakota: What To Plan In A Weekend Trip
2
Where To Eat
Harriet & Oak in Rapid City
Harriet & Oak
For breakfast, Harriet & Oak offers a good range of morning meal choices. Choose from their sweet potato burrito or sausage burrito, various acai bowls, or sandwiches. As for something to drink, perhaps order a Honey Lavender Fog or the classic London Fog.
Apparently, this downtown eatery has an interesting piece of interior decor – a VW van parked inside their location.
Address: 329 Main St, Rapid City, SD 57701
Black Hills Bagels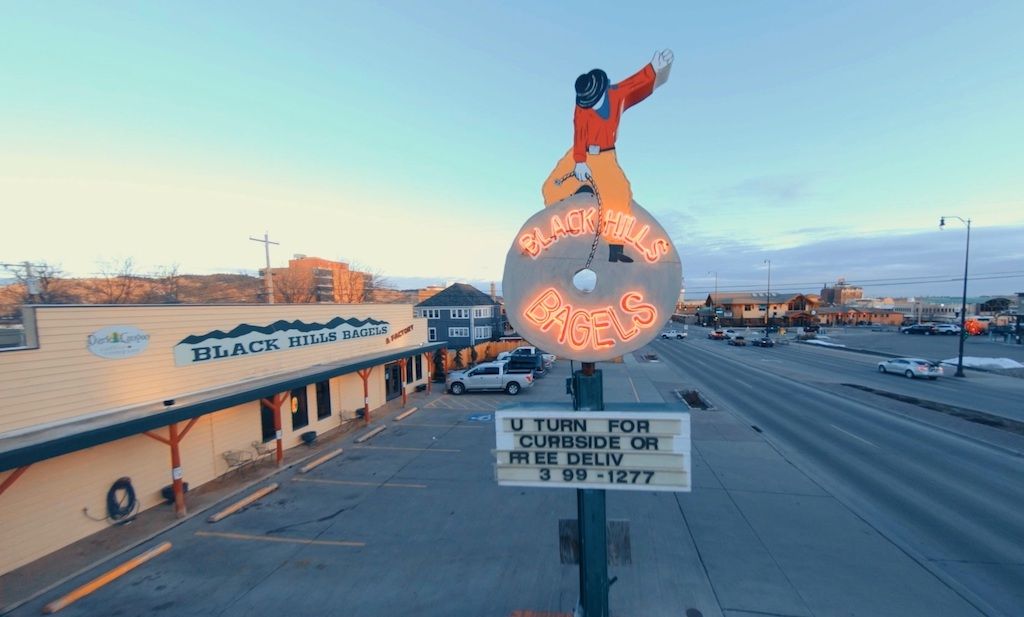 Black Hills Bagels sign
With two locations in Rapid City, the bagels at Black Hills Bagels are made fresh daily and come in an incredible range of tasty varieties. Along with common bagel choices such as Everything and Cinnamon Raisin, opt for a Veggie or White Chocolate Chip or Sundried Tomato.
The selections of cream cheese are even many, with options extending to plain, cheddar pepper, blueberry, honey almond and spinach. Or go further with one of their pre-set sandwiches or build your own.
Address: 913 Mt Rushmore Rd, Rapid City, SD 57701
Related: Here's What You Should Know About South Dakota's Cuisine (Yes, This State Has Its Own)
Firehouse Brewing Company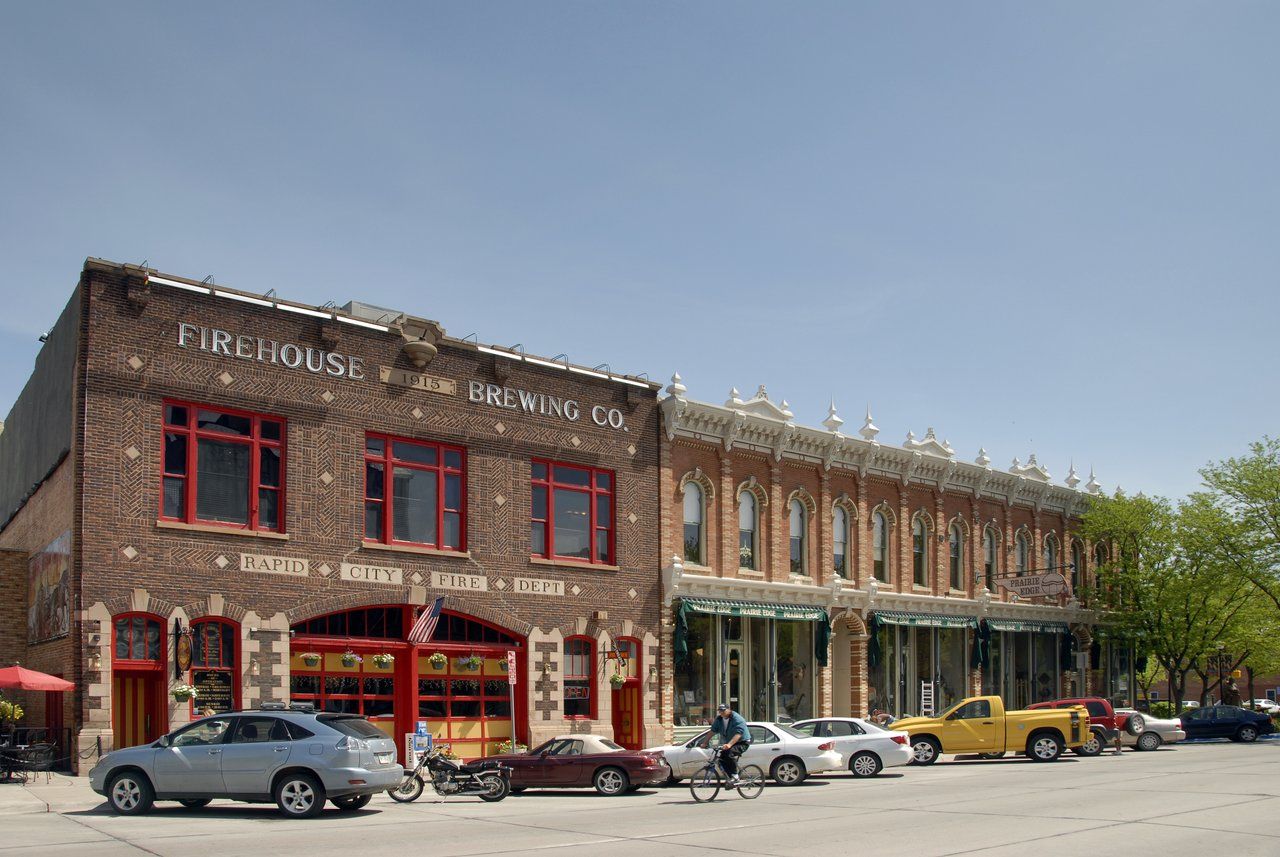 Exterior of Firehouse Brewery in Rapid City
For lunch, Firehouse Brewing Company is a good pick. The restaurant is not only South Dakota's first brew pub, but it is also based within a circa 1915 firehouse. Favorite dishes involve their tuna poke nachos, chicken fried steak and pork schnitzel.
Address: 610 Main St, Rapid City, SD 57701
Related: North Dakota Vs South Dakota: Which State Is Worth Visiting?
1
How To Spend A Perfect Day In Rapid City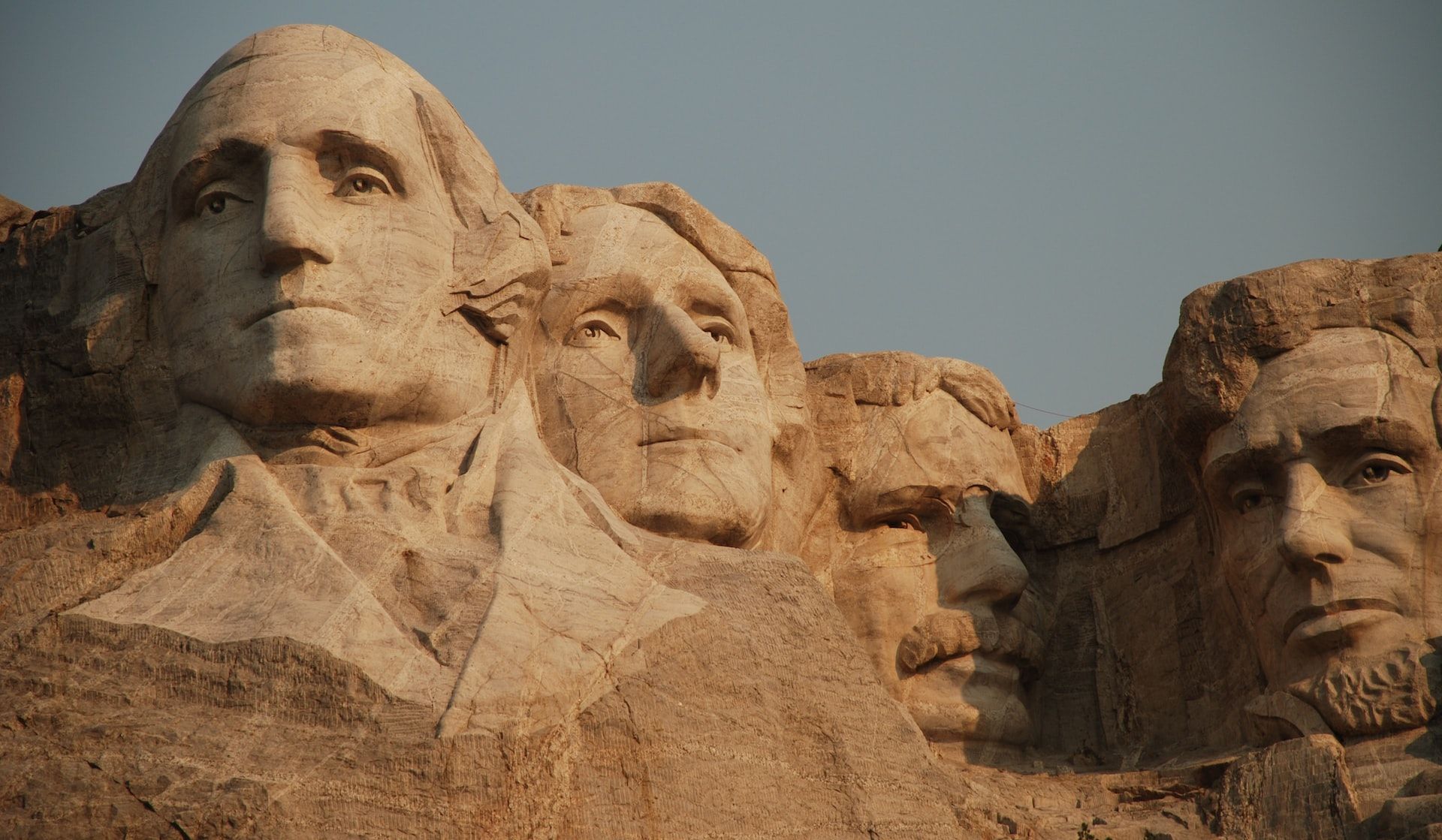 Mount Rushmore South Dakota
One of the best ways to spend a day in Rapid City is by soaking in both nature and history. Have a local breakfast at Harriet & Oak, then check out Art Alley and City of the Presidents (they're conveniently walkable).
Stop by Black Hills Bagels for some nosh to go for lunch (bagels aren't just for breakfast, and Black Hills' menu includes soups, salads, chili, and more), then head out to see Mt. Rushmore (it's a short drive away, so why not?).
How long is the drive from Rapid City to Mount Rushmore? By car, driving to Mount Rushmore will take around 35 minutes. Plan ahead and catch a shuttle for a less harried trip!
Even Mount Rushmore has less touristy things to explore, so planning a longer trip could help visitors see more of what South Dakota has to offer. For this particular one-day excursion, plan to be back in Rapid City for dinner at Firehouse Brewing Company before catching live entertainment downtown.
Though Rapid City is a travel destination on its own, there are plenty of adventurous activities to check it in other places in South Dakota. Consider extending a trip to include some of the area's top-rated tourist attractions—other than Mount Rushmore.
FAQ
Q: What is Rapid City known for?
In addition to Mount Rushmore, Rapid City is situated near many of South Dakota's top tourist attractions. It is an hour-long ride to the Crazy Horse Memorial, a grand and ongoing sculpture depicting the great Oglala Lakota warrior.
Plus, there are five National Park Service sites within an hour or two, including Badlands National Park, Wind Cave National Park, Jewel Cave National Monument, and the Minuteman Missile National Historic Site.
Q: What is the number one attraction in South Dakota?
Mount Rushmore National Monument is the top tourist destination in South Dakota; it's just over a half-hour drive from Rapid City. However, there's much more to see in SD apart fro the historic monument!
Q: Is Rapid City worth visiting?
Rapid City is one of many beautiful towns in South Dakota, and its proximity to historical attractions makes it a great spot for vacationers.