Blinken postpones China trip over spy balloon incident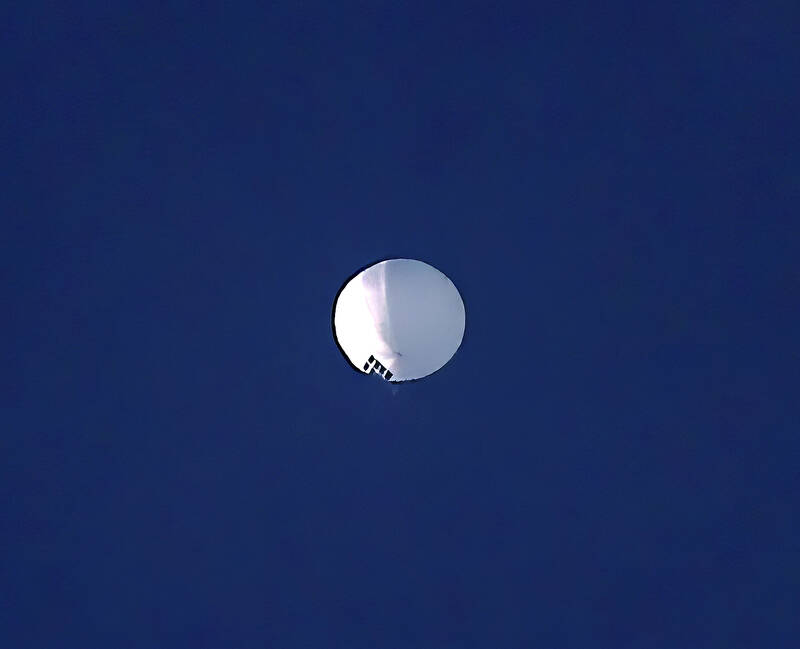 Reuters, WASHINGTON/BEIJING
US Secretary of State Antony Blinken has postponed a visit to China that had been expected to start on Friday after a Chinese spy balloon was tracked flying across the country, a US official said.
ABC News cited an US official as saying Blinken did not want to blow the situation out of proportion by canceling his visit, but also did not want the balloon incident to dominate his meetings with Chinese officials.
A US official confirmed the postponement to Reuters.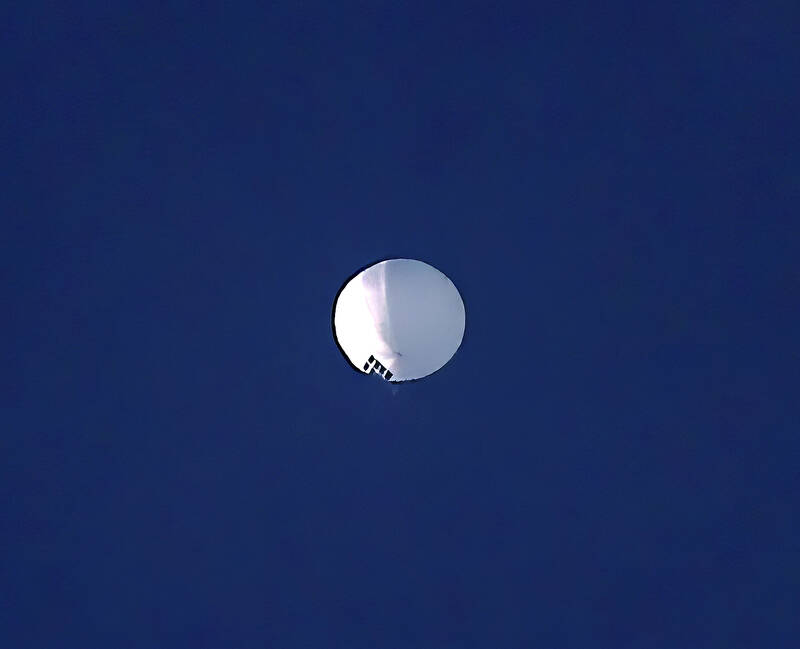 Photo: AP
China earlier expressed regret that what it called a "civilian" airship had strayed into US territory after being blown off course, an incident that sparked a political furor in the United States.
Pentagon spokesperson Air Force Brigadier General Patrick Ryder told reporters on Thursday that the government was tracking a high-altitude surveillance balloon over the continental United States and said it was "traveling at an altitude well above commercial air traffic and does not present a military or physical threat to people on the ground."
US military leaders considered shooting down the balloon over Montana on Wednesday but eventually President Joe Biden decided against it because of the safety risk from debris, US officials said on Thursday.
Republican Senator Tom Cotton had called for Blinken to cancel his trip, while Republican former president Donald Trump, a declared presidential candidate for 2024, posted "SHOOT DOWN THE BALLOON!" on his Truth Social media platform.
In a statement yesterday, China's foreign ministry said the balloon was for civilian meteorological and other scientific purposes and that it regretted that the airship had strayed into US airspace.
It said it would continue to communicate with the United States to "properly handle" the unexpected situation. A Chinese government spokesperson said earlier that "China has no intention of violating the land territory and airspace of any sovereign country."
US officials said they raised the matter with their Chinese counterparts through diplomatic channels. "We have communicated to them the seriousness with which we take this issue," a US official said.
The postponement of Blinken's trip, which was agreed to in November by Biden and Chinese President Xi Jinping (習近平), will be a blow to those on both sides who saw it as an overdue opportunity to stabilize an increasingly fractious relationship.
Comments will be moderated. Keep comments relevant to the article. Remarks containing abusive and obscene language, personal attacks of any kind or promotion will be removed and the user banned. Final decision will be at the discretion of the Taipei Times.