Awakenings unveils lineup for 3-day weekend Summer Festival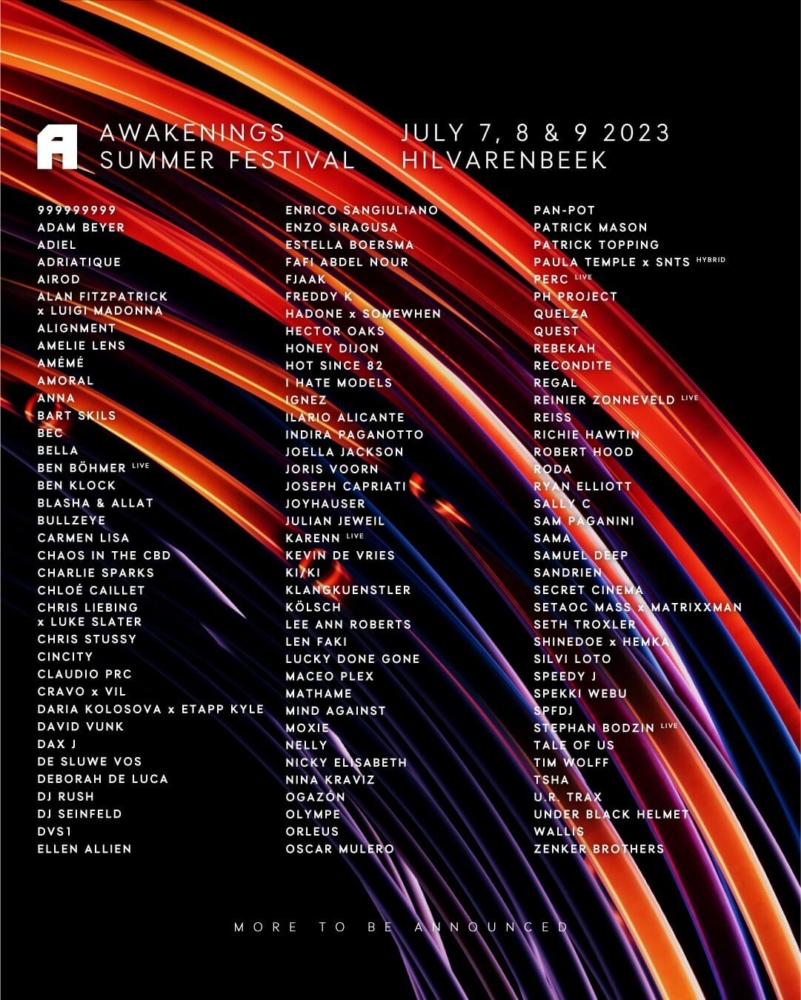 Including performances by Adam Beyer, Amelie Lens, Tale Of Us, and more.
Photo Credit: Awakenings – Ph. Mark Richter
 The Awakenings Summer Festival is back this July for a three-day weekend celebration. The gathering will take place at the enchanting festival grounds in Hilvarenbeek, the Netherlands, from July 7th-9th, 2023.
For this edition the organizers have unveiled its lineup, which includes a broad range of sounds for techno and house enthusiasts, featuring performances by Adam Beyer, Amelie Lens, Ben Böhmer, Tale Of Us, Reinier Zonneveld, I Hate Models, 999999999, Dax J, Klangkuenstler, Honey Dijon, Chris Stussy, TSHA, AMÉMÉ, Indira Paganotto, Patrick Mason, Spekki Webu, and many more.
Awakenings will also be extending their camping to offer visitors a wider range of accommodation options. For the true festival lovers who will turn this festival into a mini techno holiday, there is plenty of space to set up camp with their friends in the shade of the numerous trees, all decorated with lots of festive little lights. For the ones that don't want to bring their own tent, Awakenings will offer a wide variety of luxurious accommodations and pre-set-up tents.
You can learn more about this year's edition of the Awakenings Summer Festival and purchase your tickets here.