Amazon Great Republic Day Sale – 12 Best Luggage Bags to Take You Places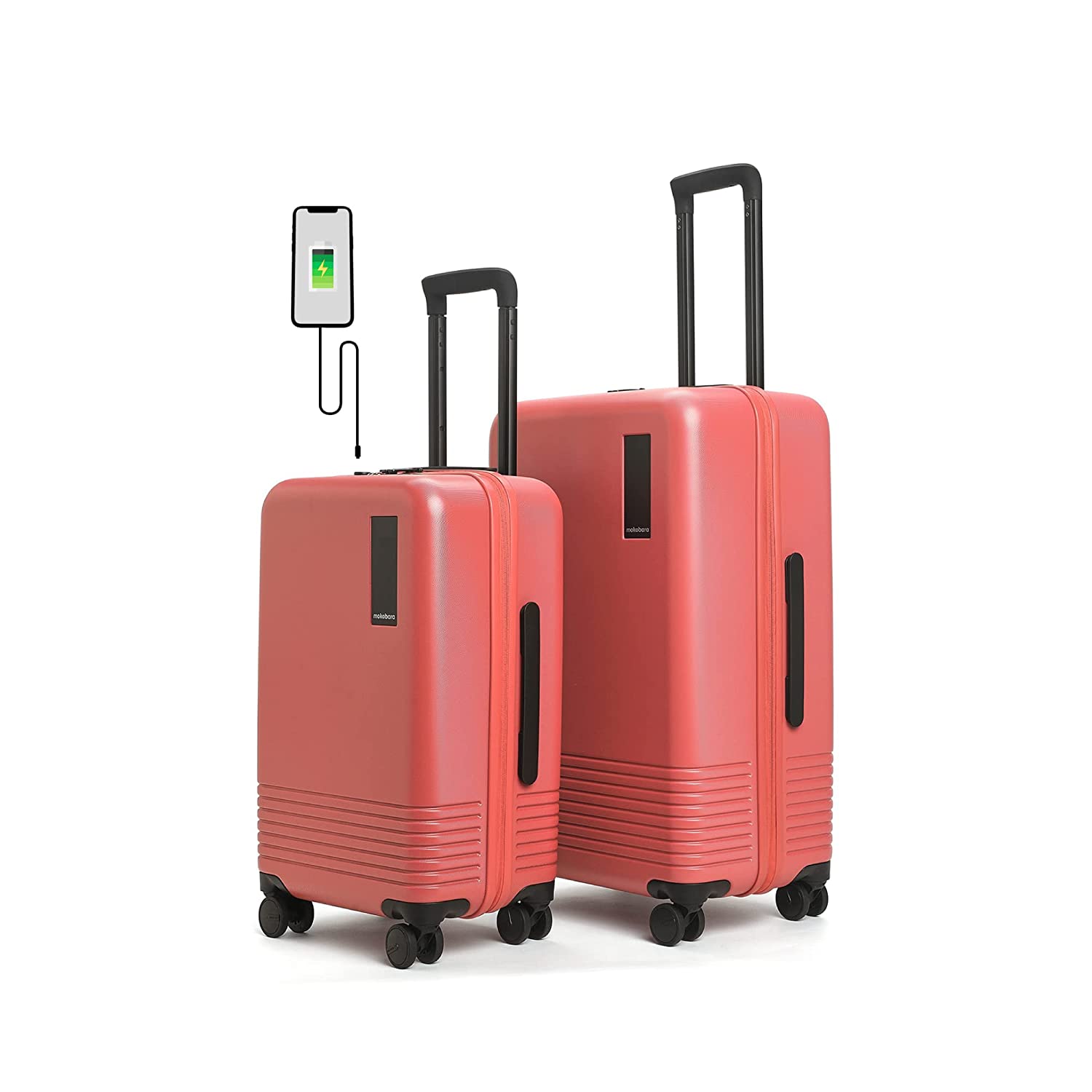 When planning a trip, considering the best options for bags or suitcases is a must. From fitting every essential thing you need to tote the bag around till you reach your destination can be tiring with the wrong bag. To help you plan and pack better for your trip or vacation, you need a bag that holds your luggage without causing stress or tension. Today, our top picks include stylish weekender bags and spacious check-in bags provided graciously with Amazon Great Republic Day Sale.
12 Best Luggage Pieces to Travel Light
1. MOKOBARA The Set of Polycarbonate Hardsided Luggage
This suitcase is the ideal travel bag for its indestructible polycarbonate shell. Supported by smooth Japanese hinomoto wheels, they glide like butter across carpets and squeaky floors. While an eraser wipes away scuff marks instantly, the inner lining turns into a laundry bag for storing dirty clothes. What makes it unique is the free space to attach your power bank, leaving no room for dead phones while traveling. Every traveler's dream bag – this comes in variant shades and is available at a whopping 50% off deal on Amazon Great Republic Day Sale.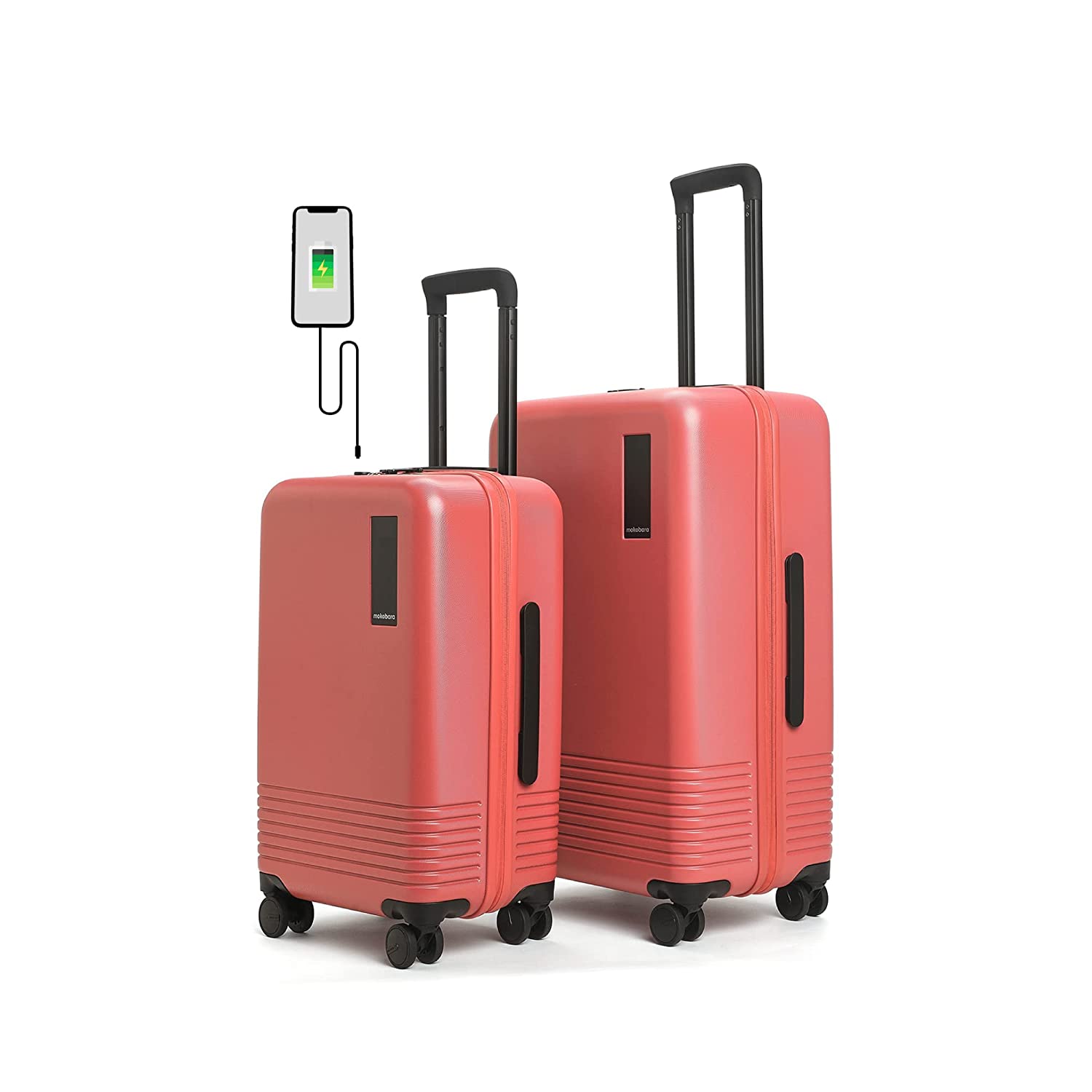 Original Price: Rs.34,090
Offer Price: Rs.17,990
(as of 14/1/2023 12:35 IST)
Buy Now
2. M MEDLER Epoch Nylon Strolley Duffle Bag
Looking for a bag that's strong on the inside and stylish on the outside? Here's your solution. The wine-colored duffle bag comes in handy when traveling in trains and planes, plus it has extra pockets to carry snacks. It's an ideal bag for travel buffs who like to go rustic with their journey, and it's also waterproof reducing every traveler's worry. Available in two shades and four sturdy wheels, grab this on a whopping deal of 80% off on the Amazon sale.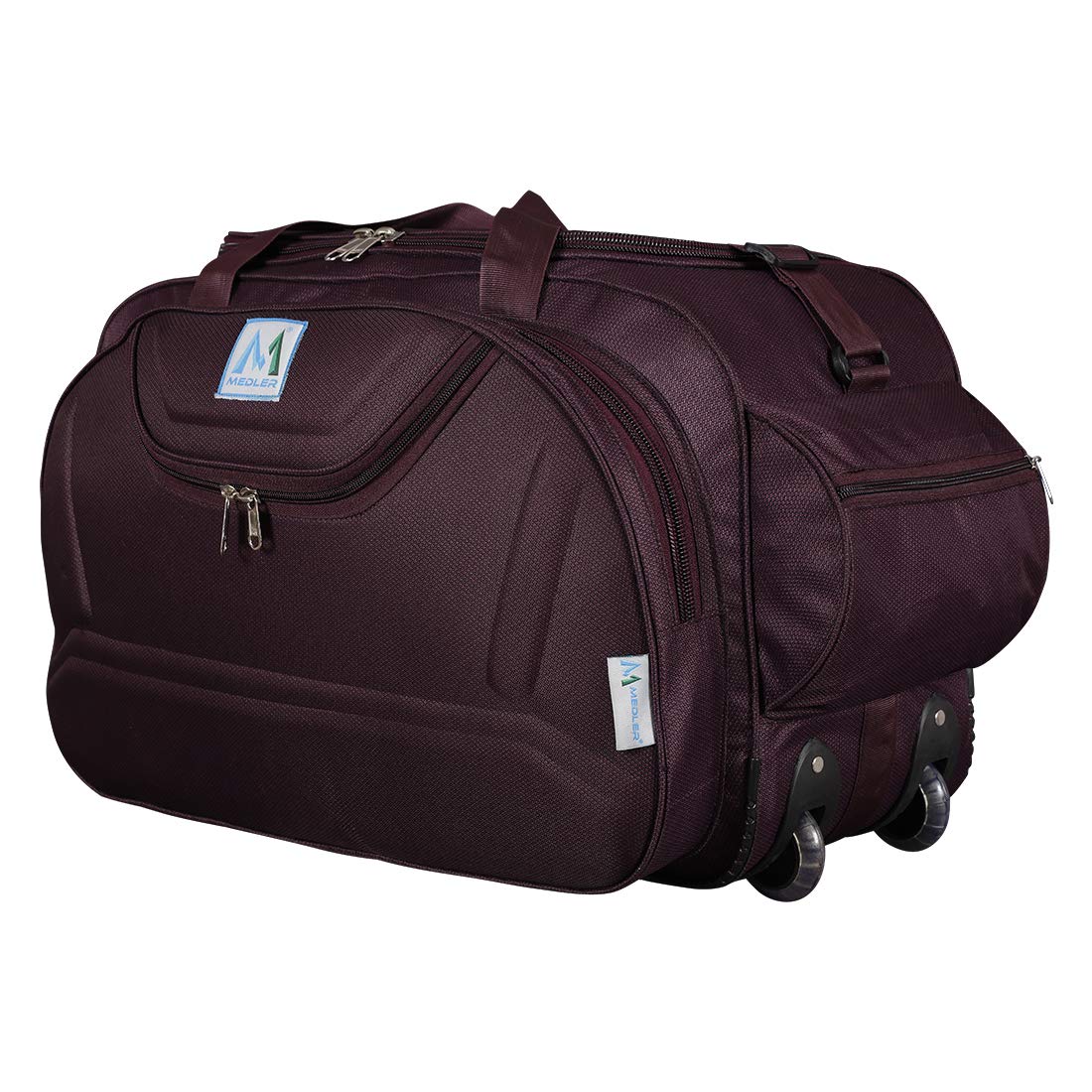 Original Price: Rs. 2999
Offer Price: Rs. 599
(as of 14/1/2023 12:35 IST)
Buy Now
3. MOKOBARA The Transit Backpack
This bag is your ultimate travel buddy when on the go for daily travel or roaming the streets of a new destination. The bag comes with a retractable key holder, card holder, and slip pocket for convenience while street shopping during your vacations. It has five pockets to store all your tech accessories and a laptop compartment with a lock strap to fit up to a 16" laptop. Made with vegan leather and stylish body you can't miss out on a trendy bag like this, especially with more than 30% off in the current sales!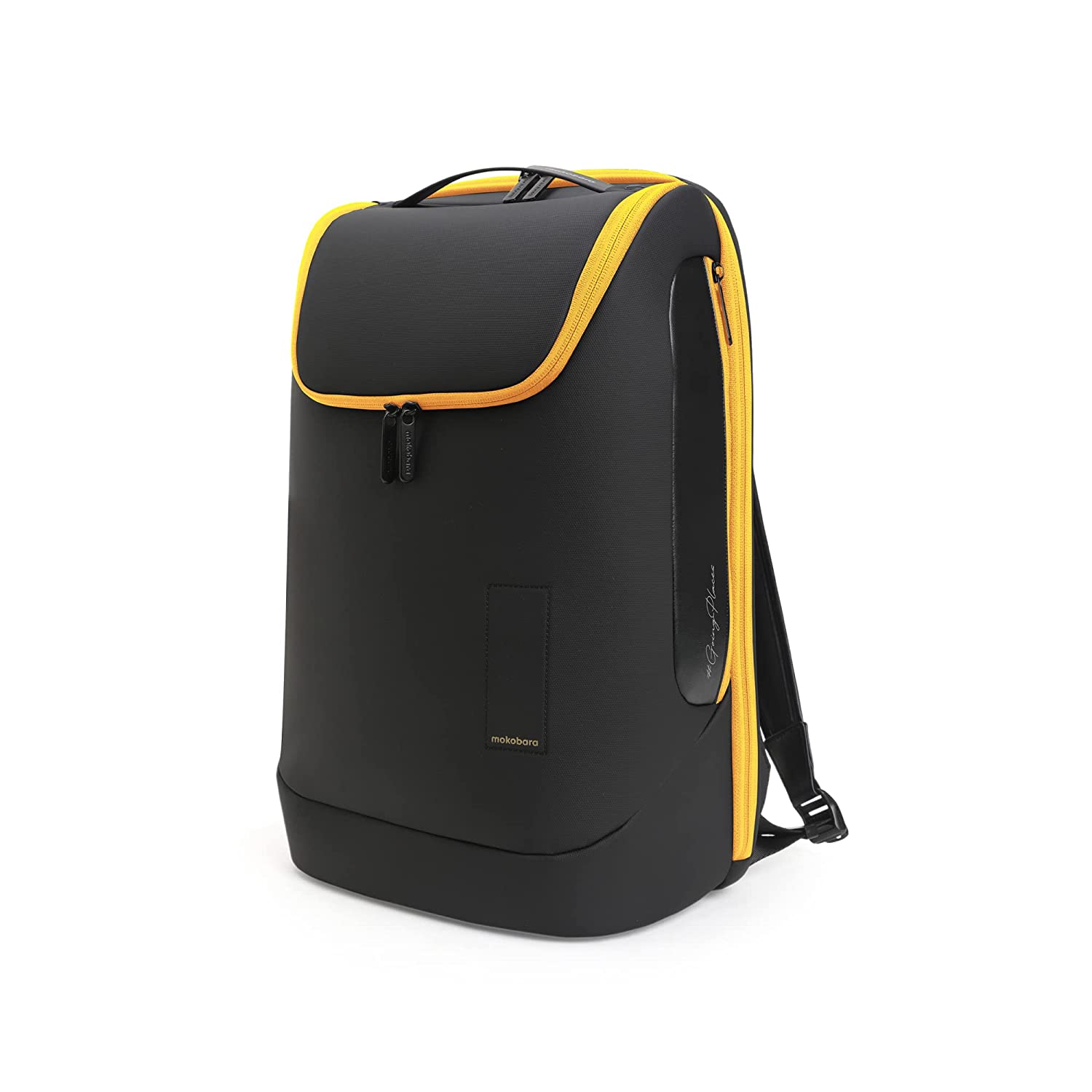 Original Price: Rs. 8,999
Offer Price: Rs. 5,,490
(as of 14/1/2023 12:35 IST)
Buy Now
4. Fur Jaden Leatherette Weekender Duffle Bag
If it looks like crocodile leather, we have you fooled as the Fur Jaden uses the highest quality of artificial leather to create their bags. It's stylish, durable, and water-resistant with an ergonomic grab handle making it an all-rounder in the duffel bag selection. The interiors of this water-resistant travel duffle bag remain free from moisture even if you get caught in an unexpected shower. The product can accompany you for any occasion and is perfect for every outing you have planned. Don't let go of this handle and grab it on Amazon Great Republic Day Sale.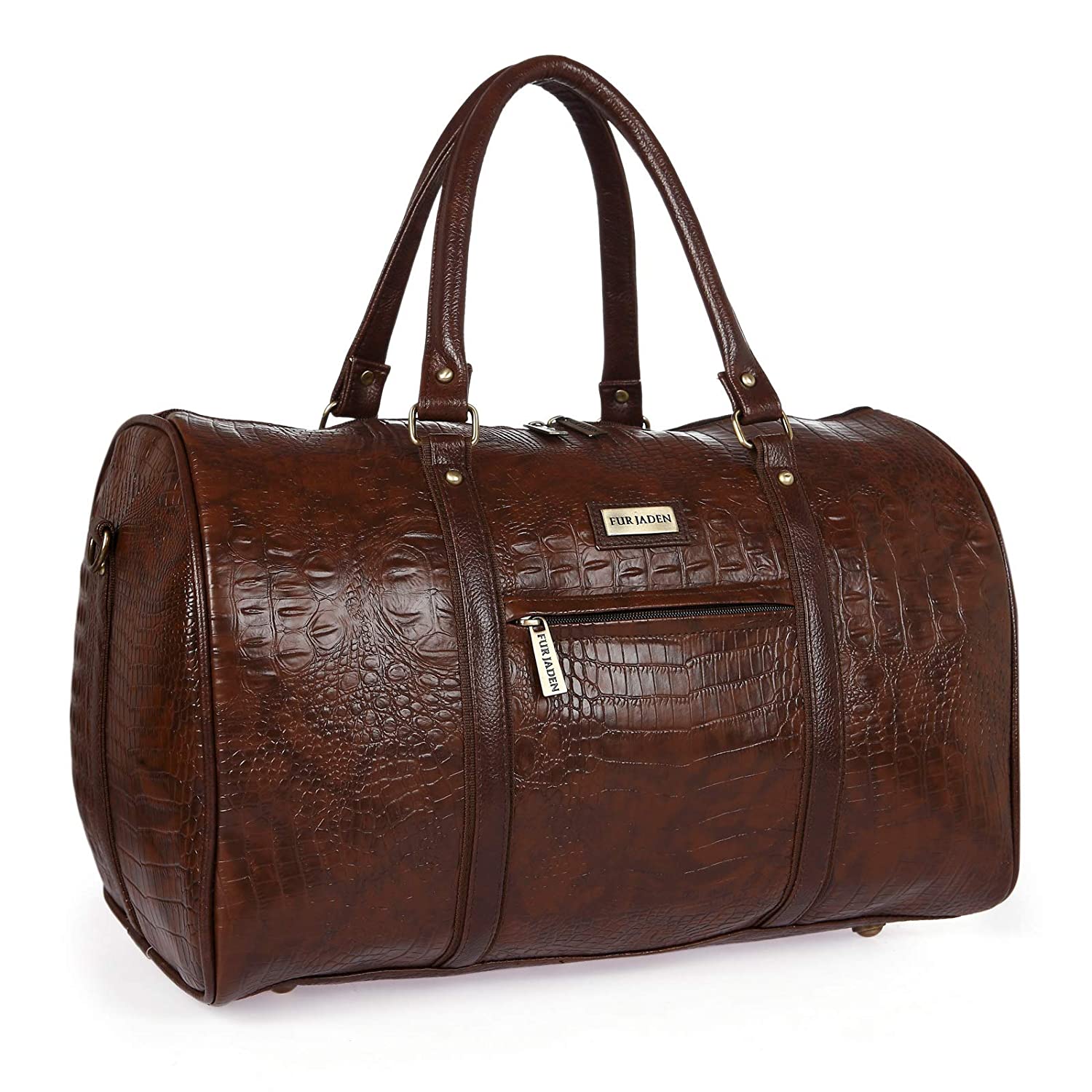 Original Price: Rs. 4,000
Offer Price: Rs. 778
(as of 14/1/2023 12:35 IST)
Buy Now
5. Safari Seek Overnighter Expandable Travel Backpack
Balance business and leisure with the Safari seek polyester bag that provides convenience for multiple tech gadgets in your travel routine. With an efficient storage space, you can carry your clothes and necessities as you like. It also comes with an adaptable sizing to expand more, giving freedom to pack as much as you want! Plus if caught in the rain it comes with a rain cover. Traveling for overnight trips is now easy with this bag and can be yours with Amazon Great Republic Day Sale.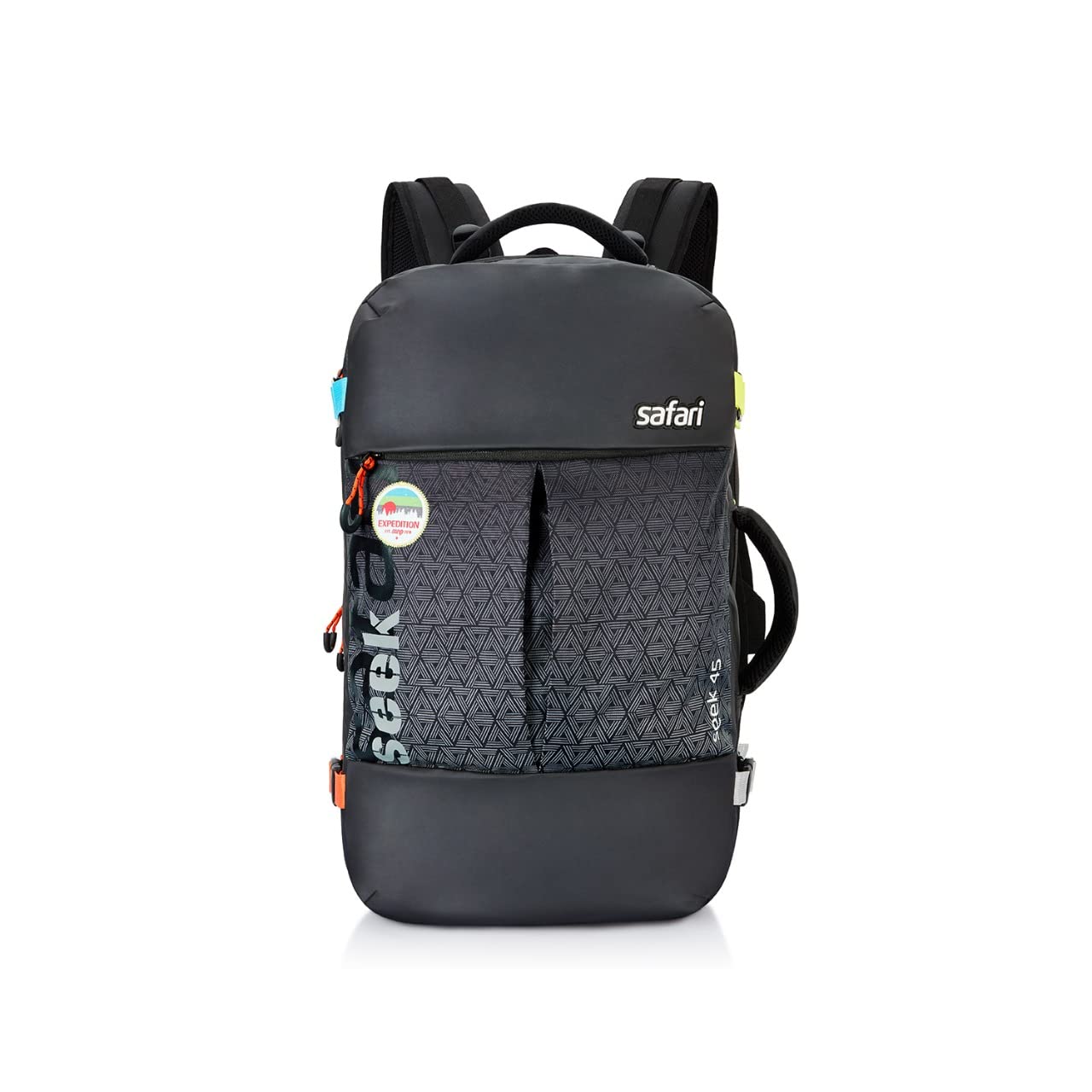 Original Price: Rs. 5,099
Offer Price: Rs. 2,212
(as of 14/1/2023 12:35 IST)
Buy Now
6. Storite Foldable Travel Duffle Bag
This classic pink tote-style bag has a cool hidden feature – a hidden compartment. Depending on how much you're planning on storing inside this little beauty, you can fold the bag and carry it within a short pouch for accessibility. Built with two pocket casings from within, the bottom of the zipper hides the expansion function. The waterproof oxford fabric effectively protects the luggage, making it perfect for unplanned trips. Don't forget to bag this deal before it runs out!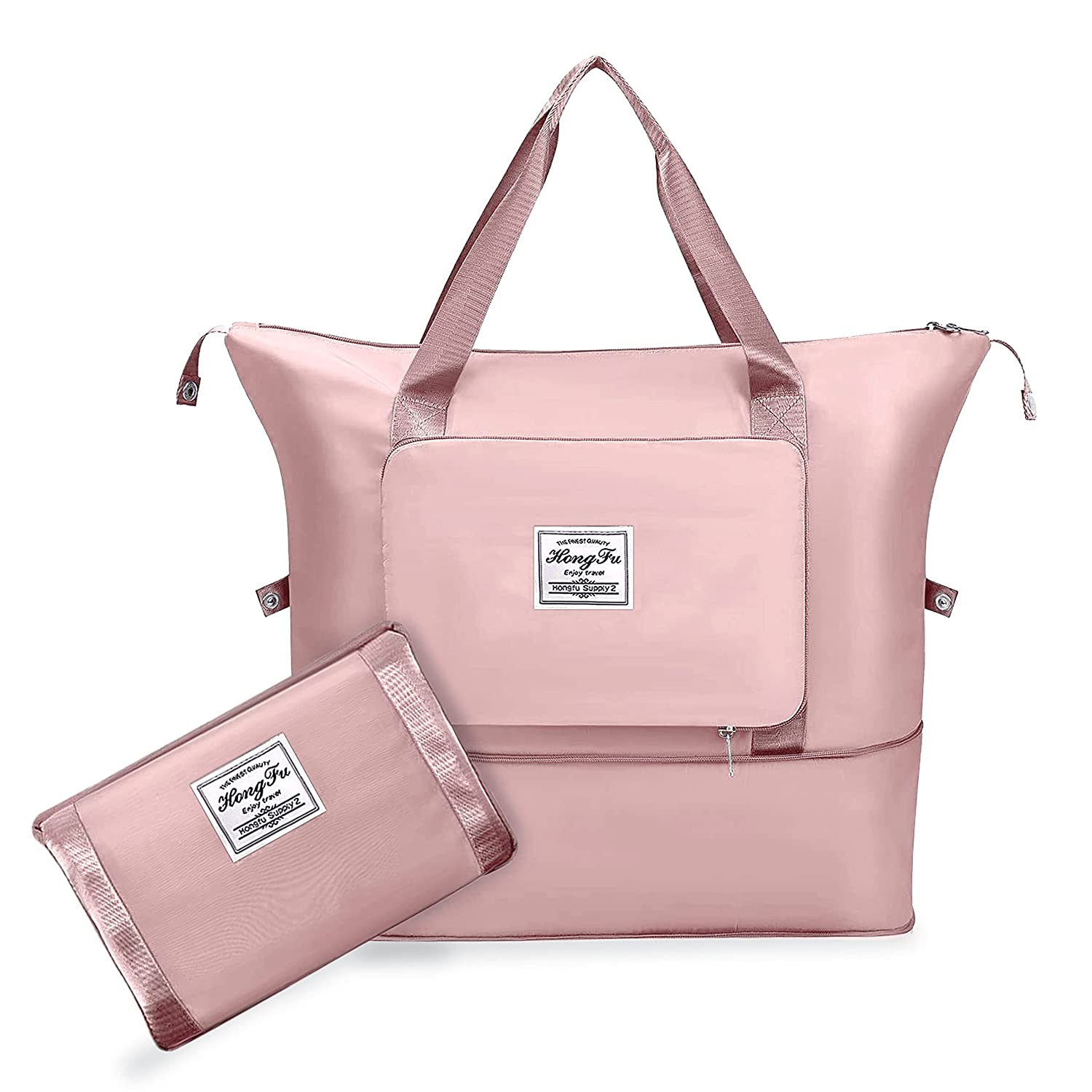 Original Price: Rs. 2,599
Offer Price: Rs. 1,059
(as of 14/1/2023 12:35 IST)
Buy Now
7. Lavie Sport Lino Duffle Bag
Though a duffel bag, it contains the voluminous space of a suitcase within. This duffle comes with a combine-lock system, a supportive shoulder strap, and a fully lined interior built with high-quality polyester fabric for the utmost durability. The front side features a zippered pocket, perfect to store quick-access essentials. It's ideal for people who want a carry-on or check bag option that isn't a rolling suitcase. Grab the 75% deal before it rolls away!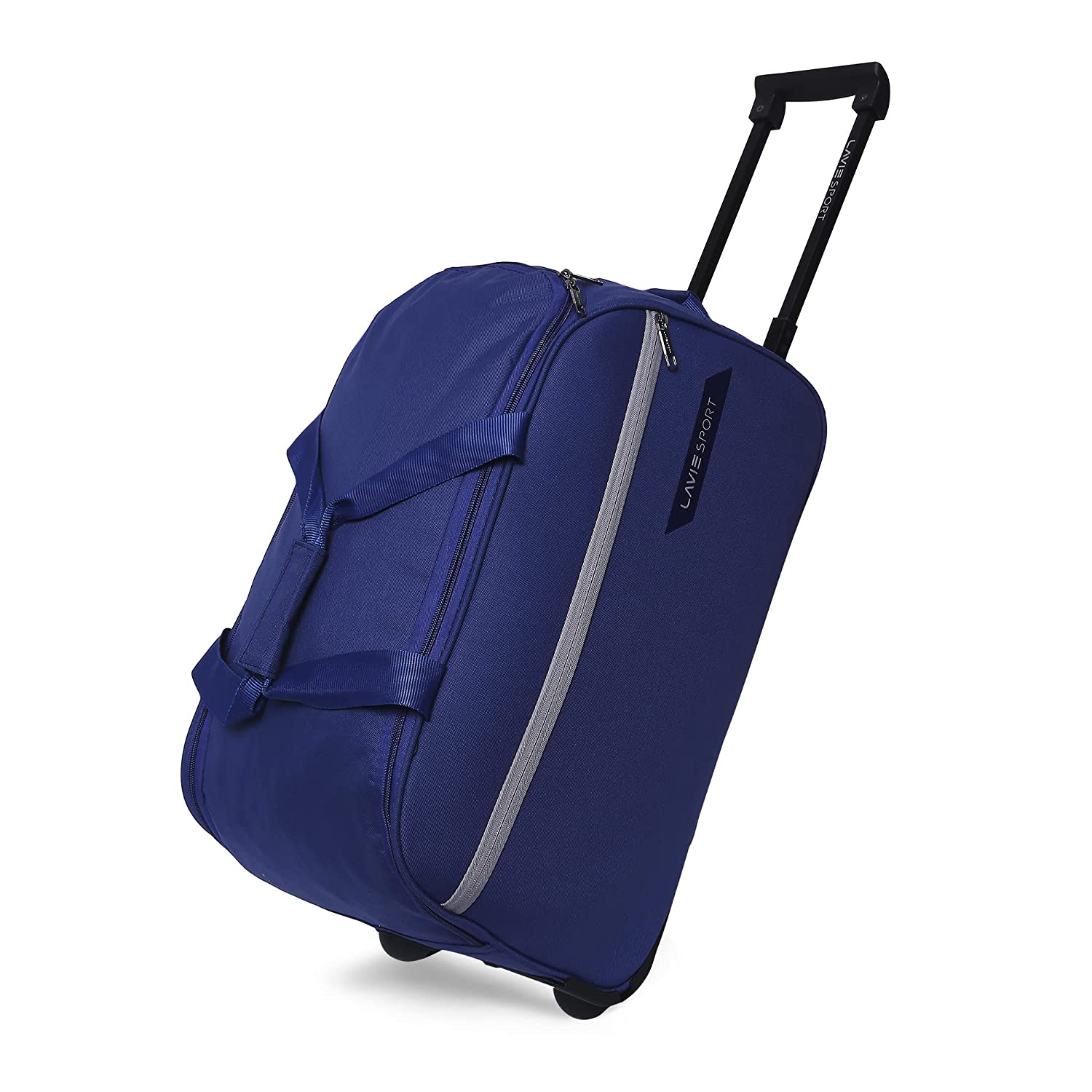 Original Price: Rs. 3,895
Offer Price: Rs. 1,218
(as of 14/1/2023 12:35 IST)
Buy Now
8. WENGER ABS Hardside Swiss Suitcase
This suitcase does not have the elegant wave pattern for design but is built with a scuff-resistant textured surface that looks tastefully luxurious in any setting. This stylish suitcase includes four quiet spin-360° multi-directional wheels for smooth rolling in any direction and a built-in TSA-approved lock to keep the contents of your luggage safe while on the go. This is a great business trip companion for quick overnight stays that won't be a burden to lug around. Grab this luxe bag at a great deal on Amazon Great Republic Day Sale now!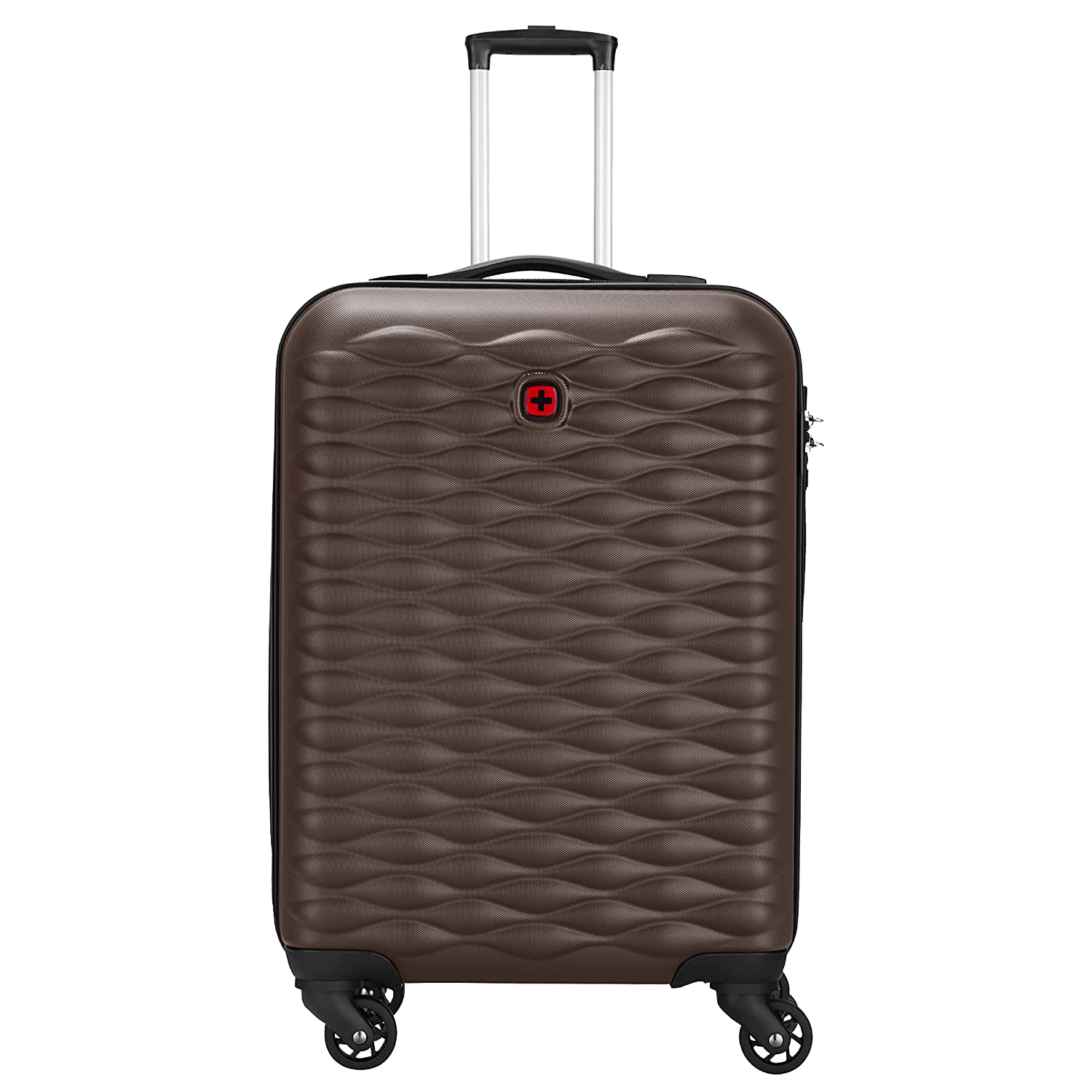 Original Price: Rs. 9,200
Offer Price: Rs. 5,059
(as of 14/1/2023 12:35 IST)
Buy Now
9. FUR JADEN Anti Theft Number Lock Backpack Bag
Add this ergonomic design and highly-organized bag to keep your daily routine well-organized and safe. With a number-lock system and an in-built power bank section, you can charge your phone and take a nap without worrying about your belongings being stolen or destroyed. The padded shoulder straps ensure equal weight distribution and breathable air mesh on the back. It is washable and can be used for easy travel situations too!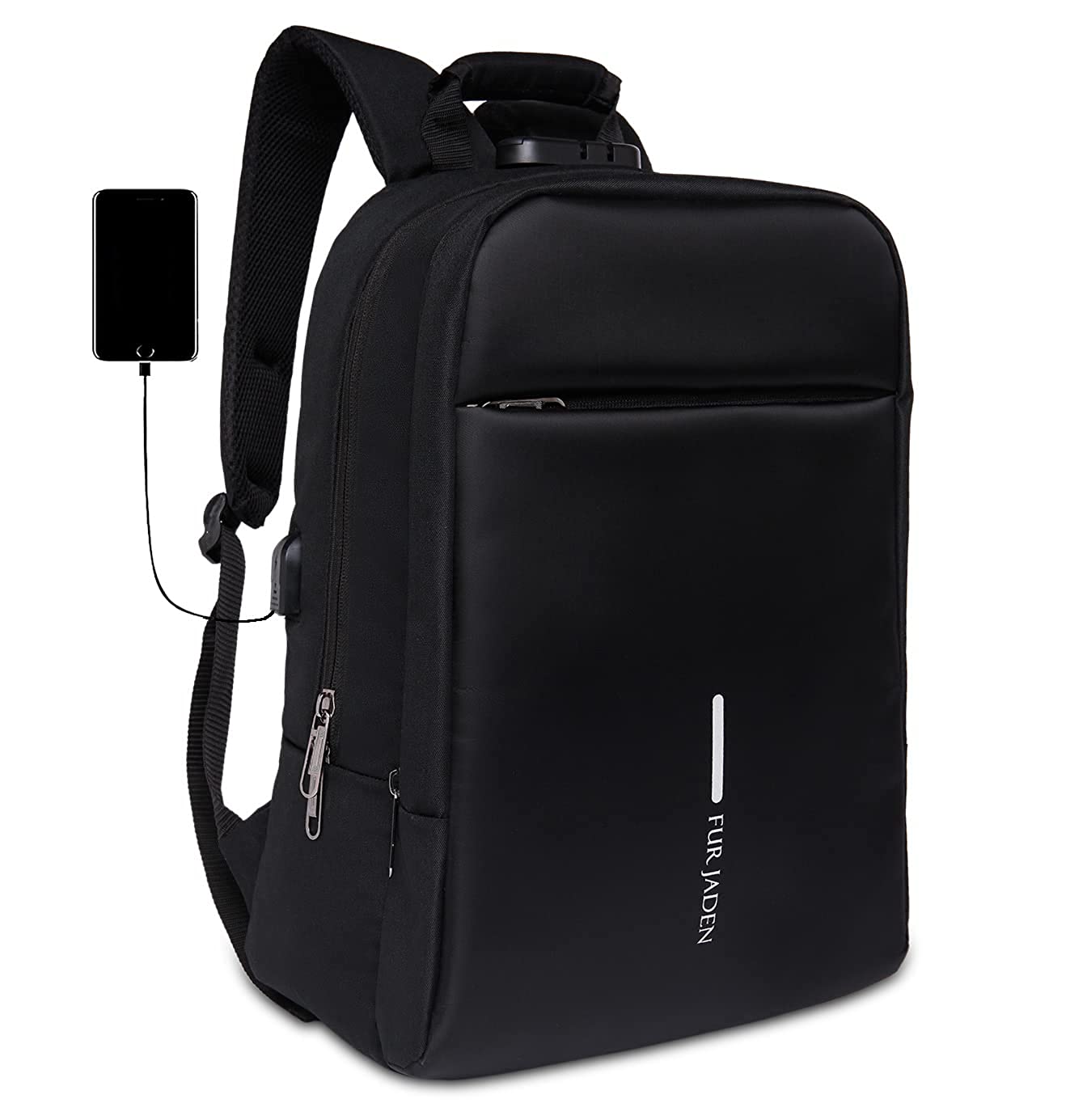 Original Price: Rs. 2,000
Offer Price: Rs. 629
(as of 14/1/2023 12:35 IST)
Buy Now
10. Aristocrat Cadet Polyester Travel Duffle
The blue duffel bag is a classic weekender bag needed for surprise trips. Though it isn't water-resistant, it comes with a heavy-duty-based material casing to protect it from scuffs and scars. It comes equipped with an extendable trolley sleeve so you can easily slide it over a luggage handle. With a stylish butterfly lock system and heavy duty material, the durable bag is made to stretch with you through decades. But one that will not stretch is the mind-blogging deal on this bag, so don't miss out on this opportunity!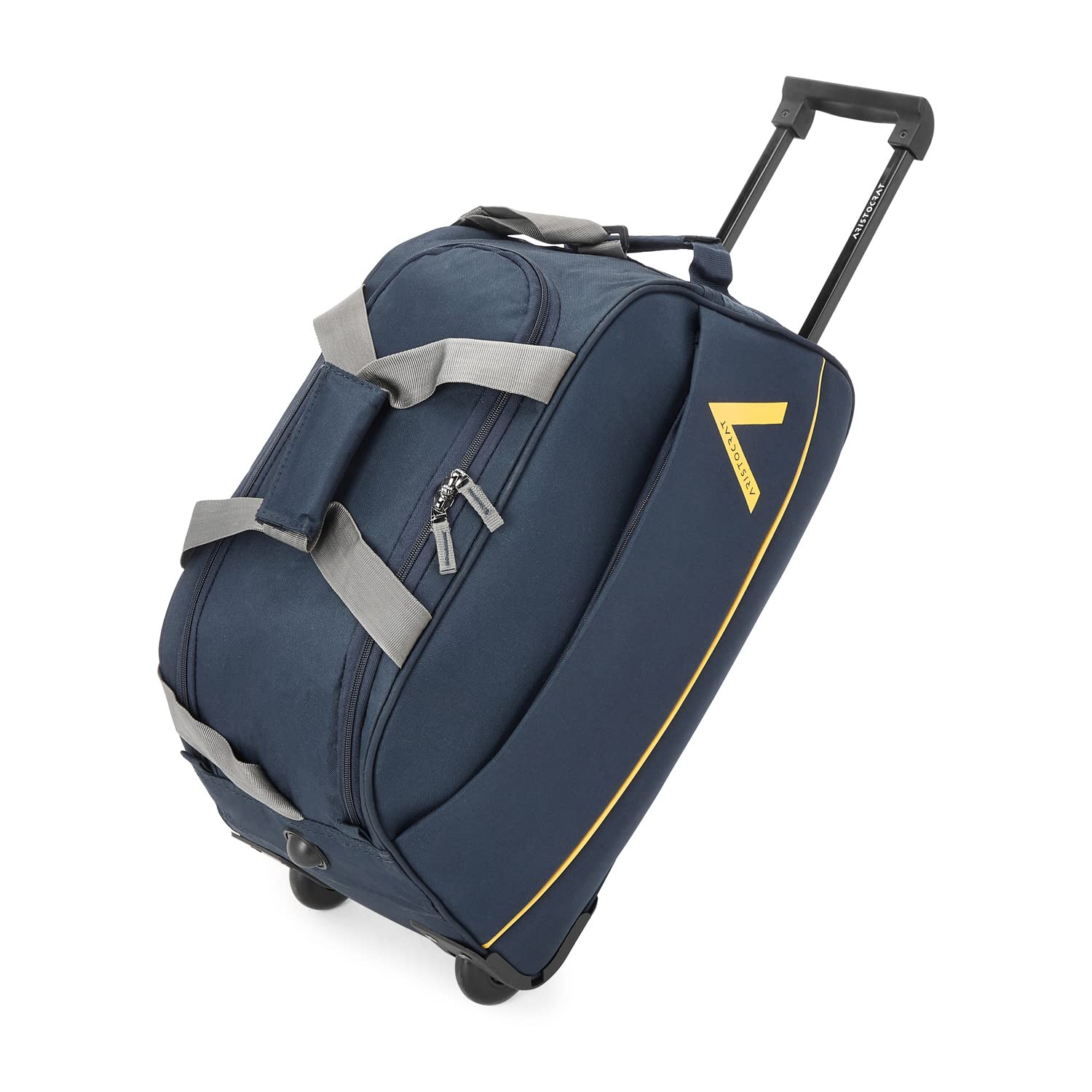 Original Price: Rs. 2,810
Offer Price: Rs. 1,398
(as of 14/1/2023 12:35 IST)
Buy Now
11.Safari Pentagon Polypropylene Cabin Luggage
The teal-colored suitcase has a capacity of 48L, making it a great choice to take for longer trips planned with family or friends. Though made with hard shell casing, the lightweight design and structure makes it easy to move the trolley and you also get a number lock to keep your items safe. You may be wondering if it's prone to stains or water damage, but fear not—it has a water- and impact-resistant coating for hassle-free travel. Grab this beautiful colored bag at a massive price drop of 75% on Amazon Great Republic Day Sale.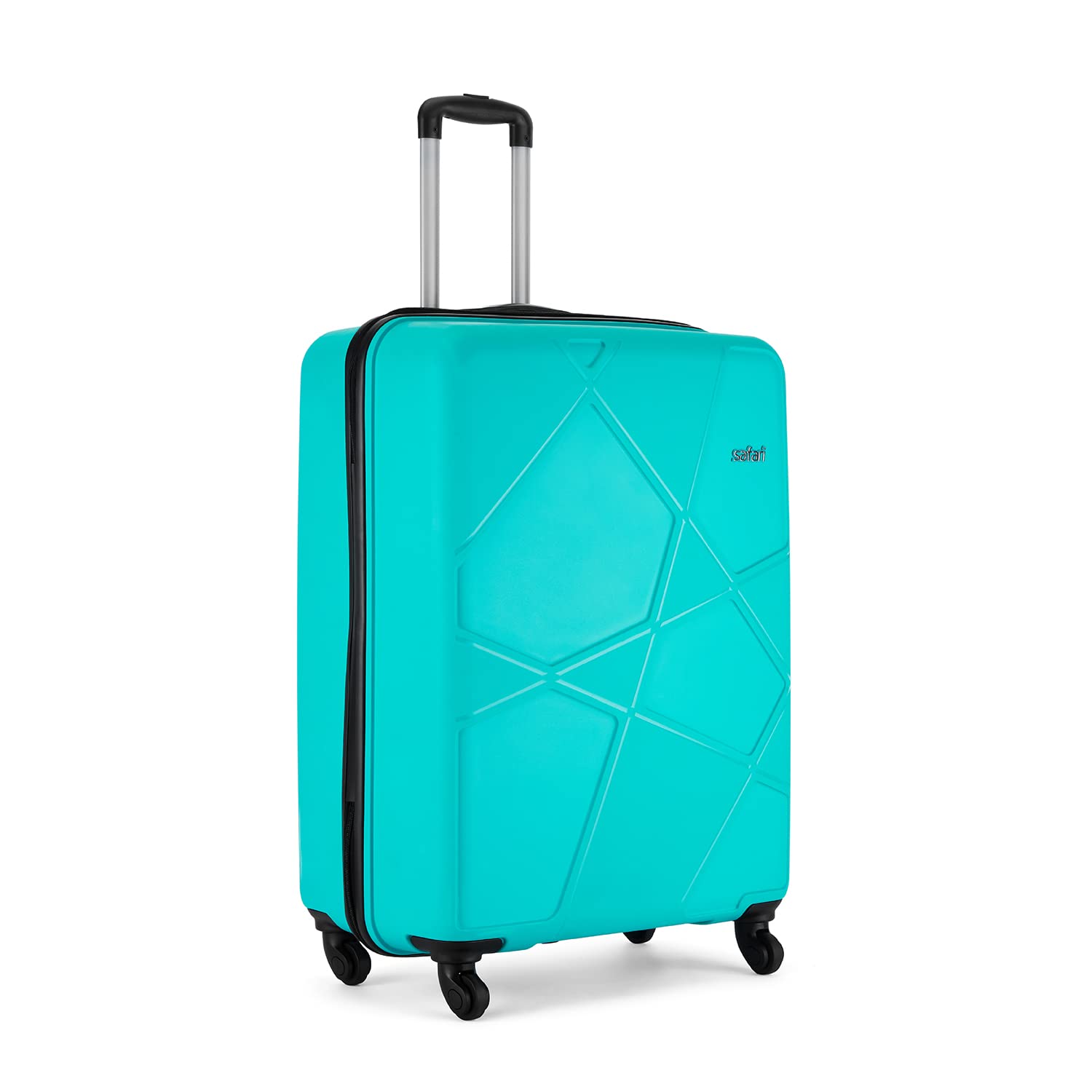 Original Price: Rs.7,775
Offer Price: Rs.1,798
(as of 14/1/2023 12:35 IST)
Buy Now
12. The Clownfish Faux Leather Travel Duffle
The duffel is lightweight and made with fine comfortable leatherette material for an elegant experience. With sturdy adjustable straps, efficient zippers, and strap locks made up of a high-quality alloy, they provide long-term durability. The bottom surface is streamlined with metal studs for a better grip and protection against the floor. It's designed to fit into the cabin space and is equipped for one or two-day travels. Save the money with this once-in-a-lifetime deal and head for a vacation with this classy bag.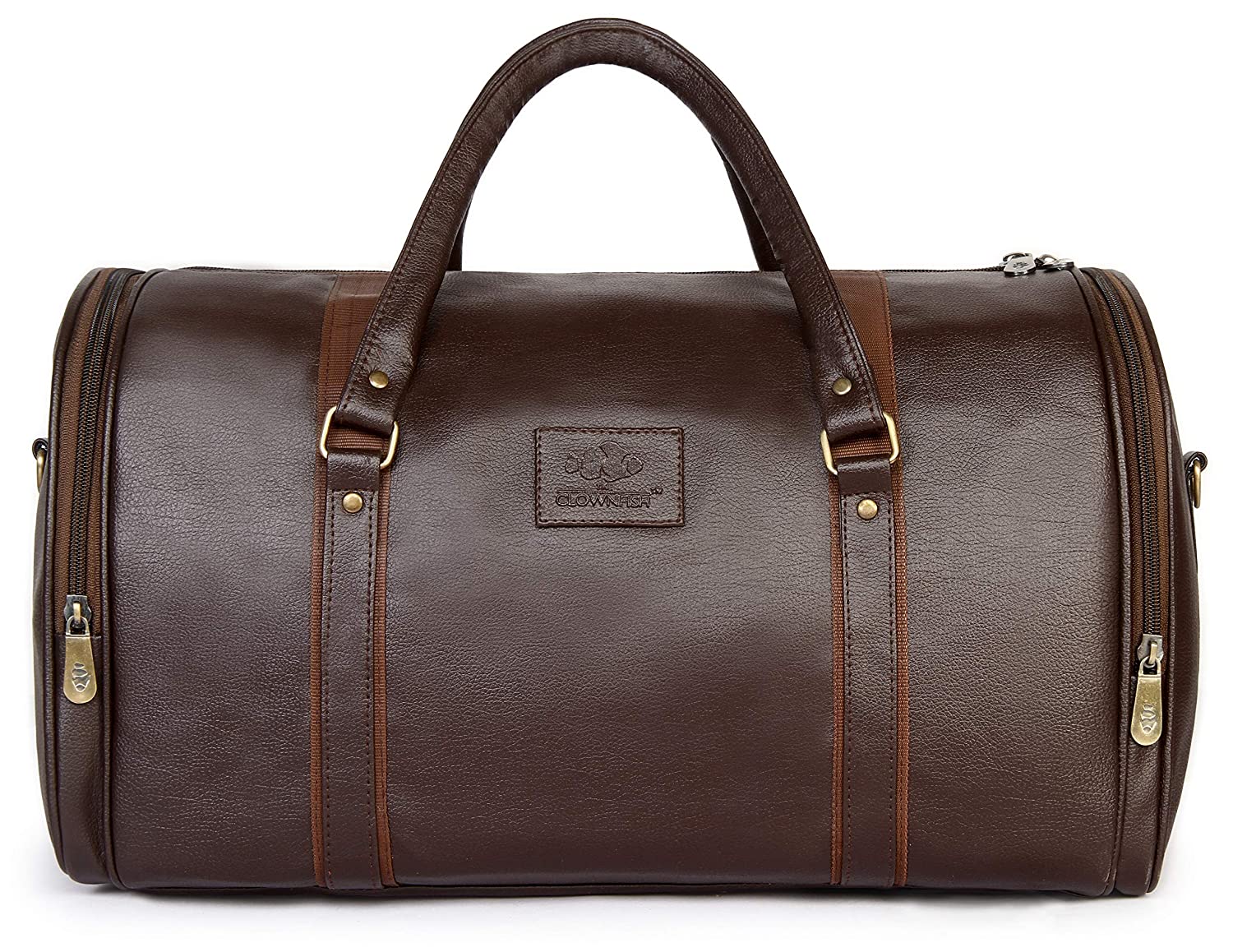 Original Price: Rs.3,490
Offer Price: Rs.1,399
(as of 14/1/2023 12:35 IST)
Buy Now
Before selecting a bag, examine your packing style and the weight of your empty luggage to determine which bag is best for you. It may be preferable to choose a suitcase that weighs less while empty in order to have more wiggle room when packing more items on yoiur surprise trips and so on. These bags are in your best interests, and we hope you have a pleasant time selecting the perfect bag for your future adventures from Amazon's Great Republic Day Sale.