After returning from their 'The Fellowship' world tour, ATEEZ honestly respond to the criticism that their music lacks 'general public appeal'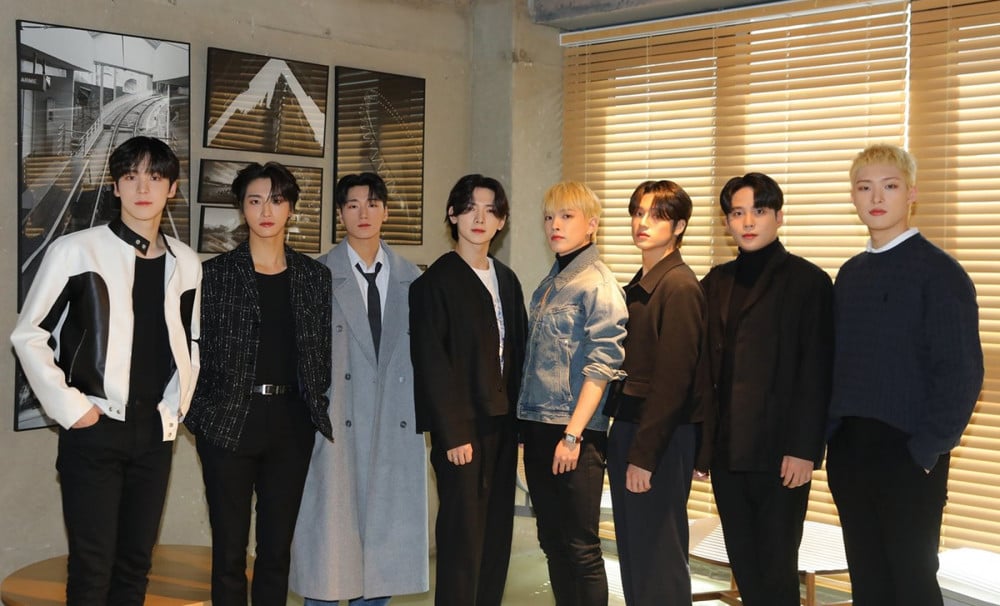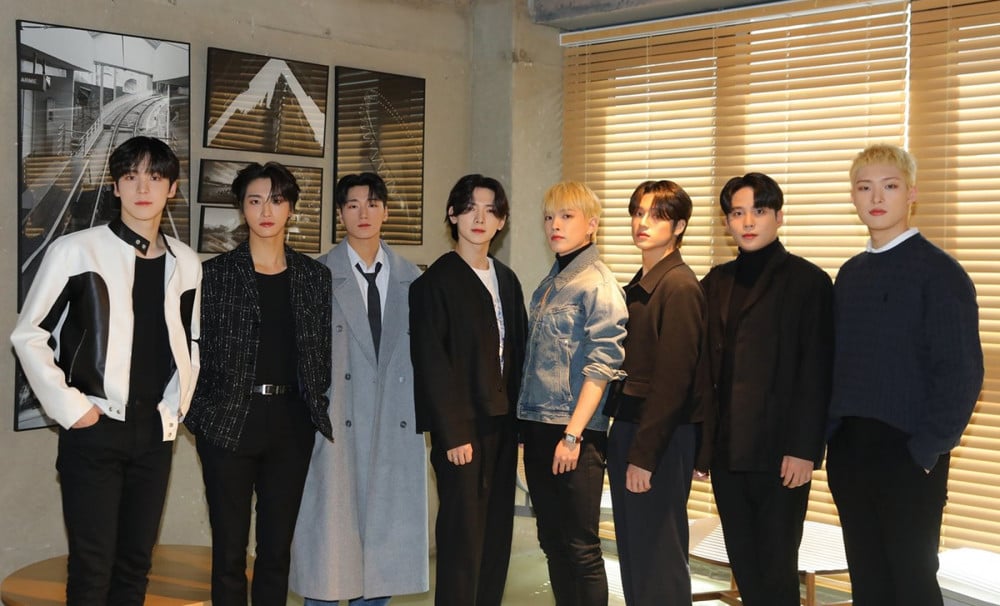 From January of 2022 through March of 2023, boy group ATEEZ greeted over 43,000 audiences across the globe with their world tour, 'The Fellowship'. 
Having returned to Korea after successfully wrapping up the last overseas stops of their tour, which consisted of 7-cities across Europe, ATEEZ took part in a press interview on March 22.
First, the group members shared their thoughts on bringing their massive-scale world tour to a close. Hongjoong said, "I was able to ponder over ATEEZ's direction from here on, about ATEEZ's future and what songs we wanted to let our fans hear. It was a great tour, and I was able to learn about our fans' needs." San also stated, "Because we were able to communicate directly with our fans, we discovered exactly what our fans like. I felt that this was true collaboration between fans and artists." 
Next, the members were asked how they spent their spare time overseas. Seonghwa answered, "I go to the hotel fitness center to work out a lot. I also like to just stroll through the streets of the cities we are visiting, and we sometimes encounter fans who tell us, 'See you at the show!', which really motivated me and put me in a bright mood." Wooyoung said, "Mingi and I will connect YouTube to the TV and watch videos explaining the history of the country we are visiting, right before bed. The next day, we have a discussion about what we learned."
What is ATEEZ's secret to the immense love they're receiving from overseas fans? Wooyoung replied, "Many people have told us that ATEEZ has a different energy. We always perform on stage like it's our last time. I think that fighting spirit is what people are drawn to." San also added on, "Our passion is also our weapon. When we perform on stage like it's our last time, that passion is delivered to the audience." 
During this interview, it was also pointed out that as a K-Pop group, ATEEZ still lacked a "hit song", a song that was widely known by the general public in Korea. In response, Hongjoong commented, "That is a matter we are always thinking about, but even so, I would say that it will be difficult for ATEEZ to undergo such a radical transformation just for the sake of having a 'hit song', a song that can 100% satisfy the public. We want to maintain the frame that is ATEEZ while pursuing music that will earn the empathy of many listeners around the world." To this, San also weighed in by saying, "Appealing to the general public is constant a dilemma for us. But that is because we make ATEEZ music. So I think that if we just keep moving forward on this path that we have decided to take, some day, people might start to notice us." 
Finally, ATEEZ opened up about what the group had in store for 2023. The group observed, "This year is a year where we need to show the world once again what music and what performances define ATEEZ. We are at that point in our careers where we are not rookies, but we are not exactly K-Pop veterans either. As a group looking ahead 10-years into the future, this year, when we will be celebrating our 5th anniversary, is an important milestone." 
From April 28-29, ATEEZ will hold 'The Fellowship: Break The Wall – Anchor in Seoul' for two days at the Jamsil Indoor Stadium.