12 Best Travel Gift Ideas, According to Flight Attendants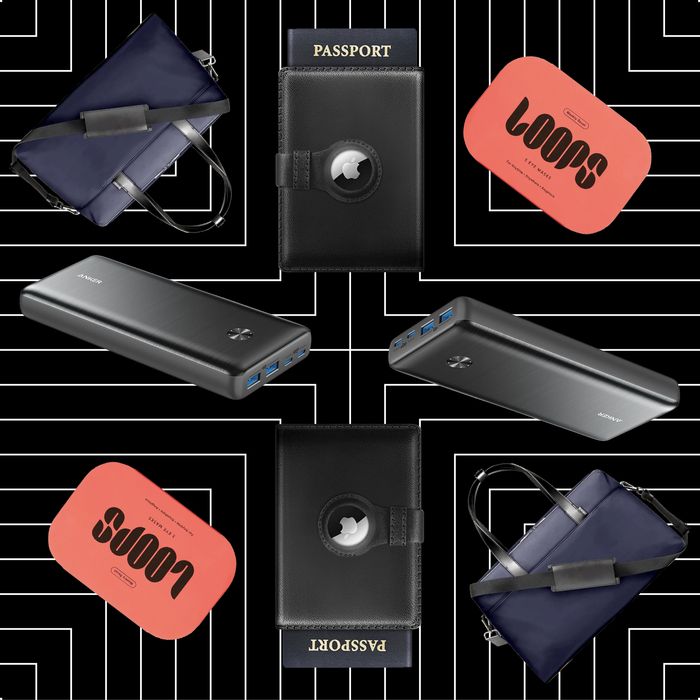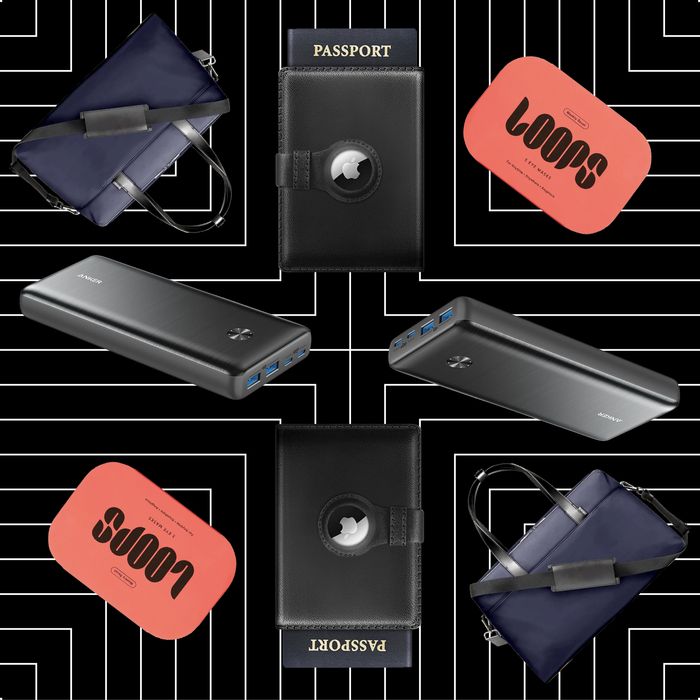 Photo-Illustration: by The Cut; Photos: Retailers
When I was little, my parents would always give my sister and me what I considered the best travel gifts: toys (remember Pixel Chix and Polly Pocket? Exactly — the best.) As I've gotten older, though, I appreciate more age-appropriate and practical travel gifts, like new suitcases, hearty hand cream, and bluetooth eye masks. (Yes, that's a thing. Keep reading.)
If you're a frequent flyer (or know somebody who never shuts up about their mileage points) who has begun their search for the best holiday gifts, we spoke with flight attendants to put together the 12 best travel accessories that will make traveling (and gifting) easier.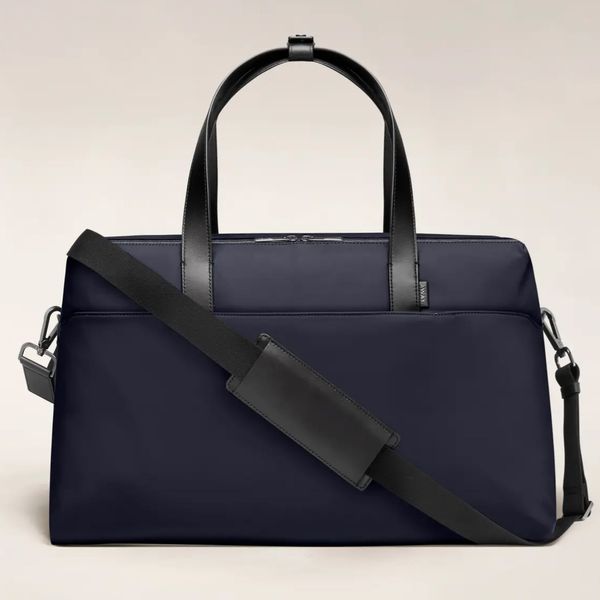 "Lighter is always better for packing. Having your garments, toiletries, and electronics in one place makes a weekend jaunt or short business trip that much easier," says Jonathan Johnson, the current director of in-flight experience at Aero and, previously, a flight attendant for 11 years.
Johnson's favorite weekender bag? The large Everywhere Bag from Away. "With an interior organization system and water bottle pocket, you'll be prepared for every part of your journey," he says.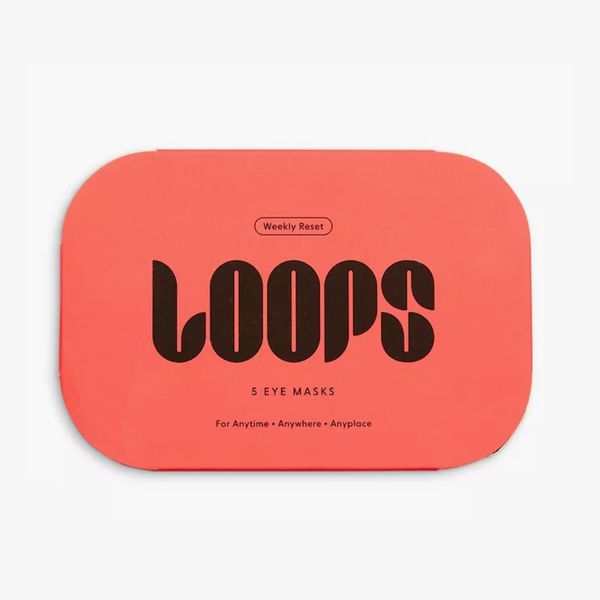 Whether you're ready for a multistep skin-care routine on a plane or just want a little pick-me-up, these eye masks from Loops make a great travel companion. The five-pack tackles under-eye puffiness and imparts brightness, and since you only need to keep them on for ten minutes, they are the easiest way to add a little pampering on the go. Plus, they're one of Camila Mendes's favorite products to take with her while traveling.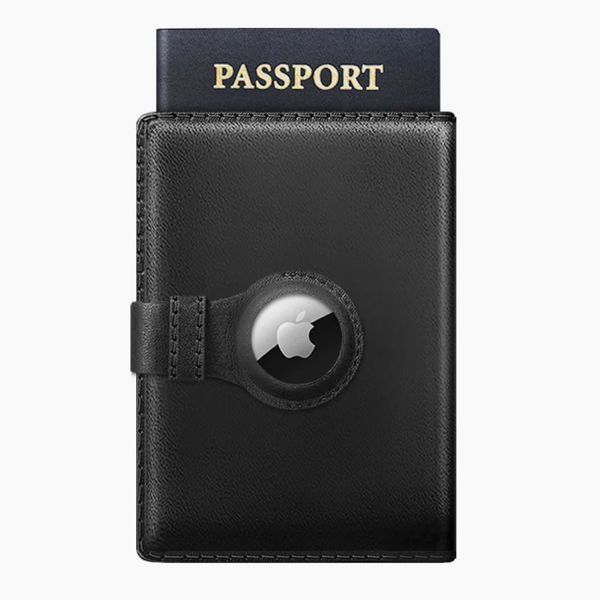 "Depending on what type of traveler you are, you may find yourself in frenzied panic looking for that passport you strategically placed in the pocket of your briefcase purse or tote. It seems like no matter how many times we check to make sure they're there, passports, credit cards and driver's licenses grow legs just before we need them," says Johnson. "The Normest AirTag Travel wallet not only wraps all of your most important travel documents and bank cards in premium leather, but it protects them with RFID blocking and a nifty storage area to nest an Apple AirTag. The location of your documents are now just a click away on your iOS device."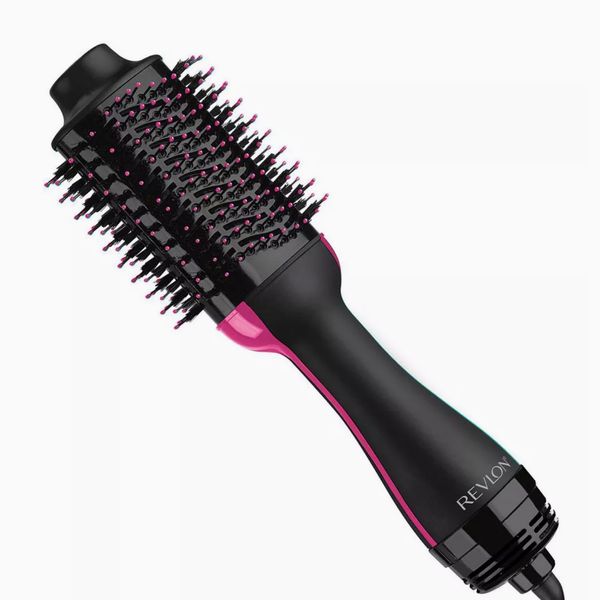 When it comes to a hair tool worth bringing along on any trip, the Revlon one-step (which you might have seen on TikTok) is the perfect option to deliver blowouts in an airport bathroom. With three heat settings and a cool option, NYC-based flight attendant Kat Iwinski says it's good for any hair type, anywhere in the world.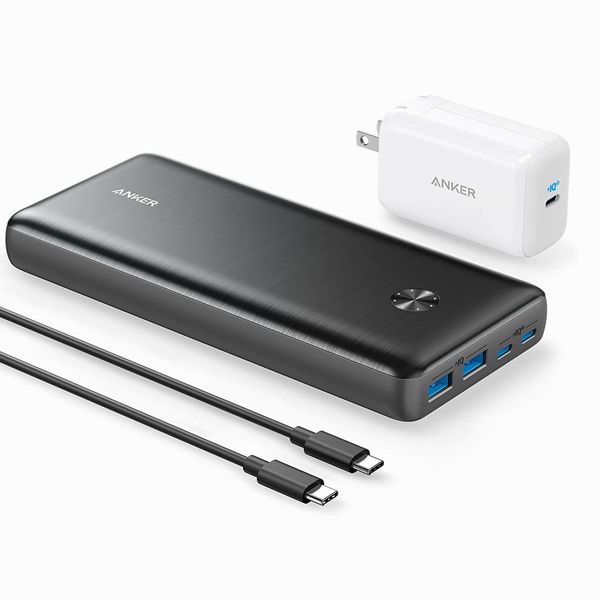 Instead of searching the whole terminal for a free power outlet, carry this power bank that features 2 USB and 2 USB-C charging ports that can provide multiple full charges for a phone and a whole charge for a laptop. Impressive! Johnson also highly approves of this item. "Its slim design allows for easy storage in a tote or handbag and 4-in-1 charging means all of your devices can get 'juiced up' simultaneously," says Johnson, who loves this product.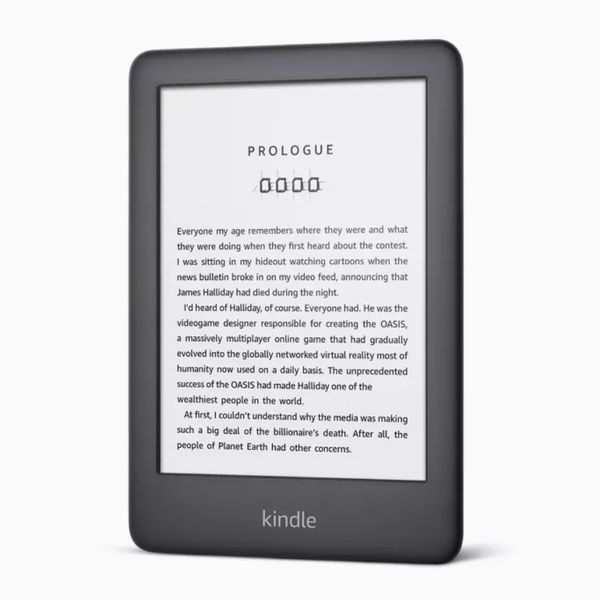 Nothing says "well-seasoned traveler" like a Kindle. When you're constantly living out of a carry-on, this Paperwhite Kindle is the best companion. Iwinski loves how easy it is to carry. Plus, with only 8 GB, you can store thousands of titles and don't have to worry about recharging for weeks.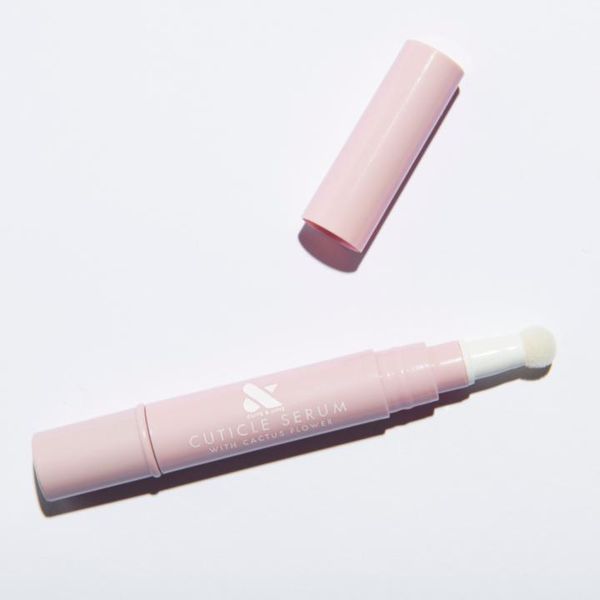 Cuticle care may be the last thing you want to think about when you're traveling, but you'll want to use this cuticle serum pen from Olive and June every five seconds. Plus it doubles as a great stocking stuffer!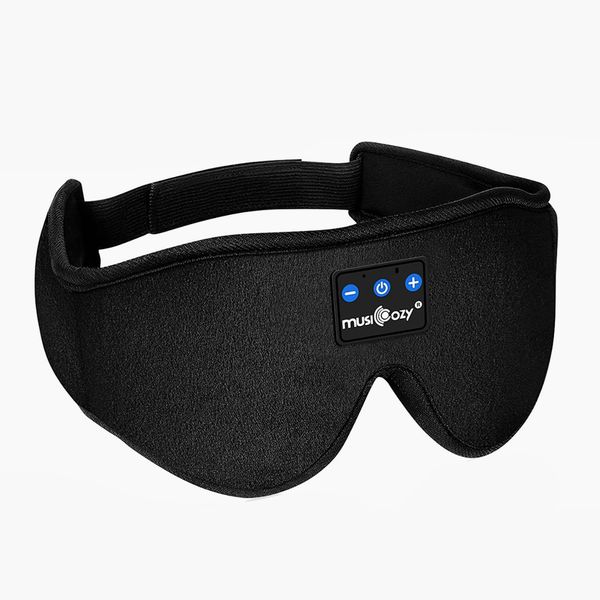 While Iwinski wears this eye mask in the crew rest bunks, it can be used nearly anywhere. The mask has built-in headphones that can pair with any phone or tablet and offers a ten-hour play time. And it's cooling and breathable.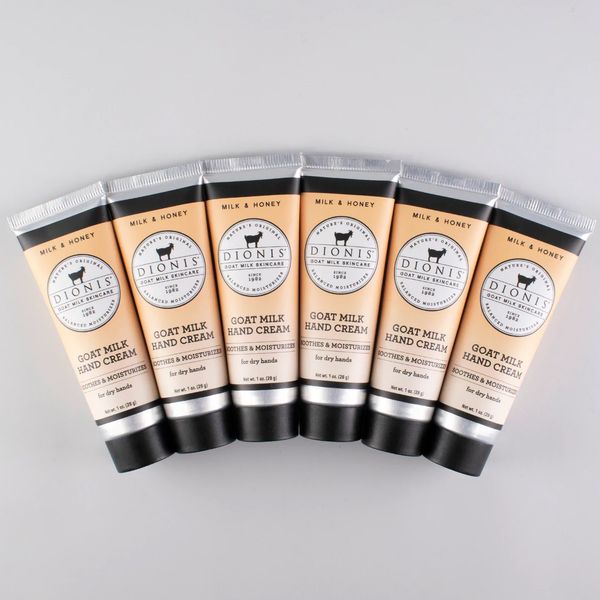 "I make my own amenity kit, like the kind we pass out in first class, and I use this hand cream every time I travel," Iwinski shares. It's rich and moisturizing without ever being greasy, and it smells like honey.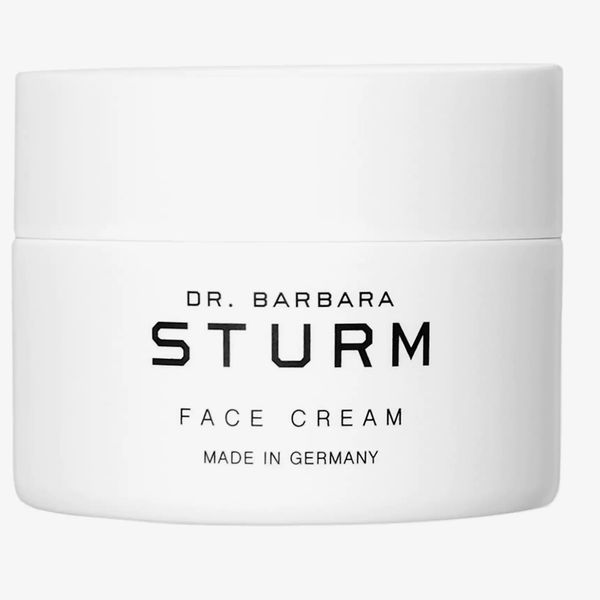 If your skin has been personally victimized by the air conditioning in a flight, Johnson recommends this moisturizer from Dr. Barbara Sturm. "All sizes are TSA compliant so this face cream is a must for carry-on."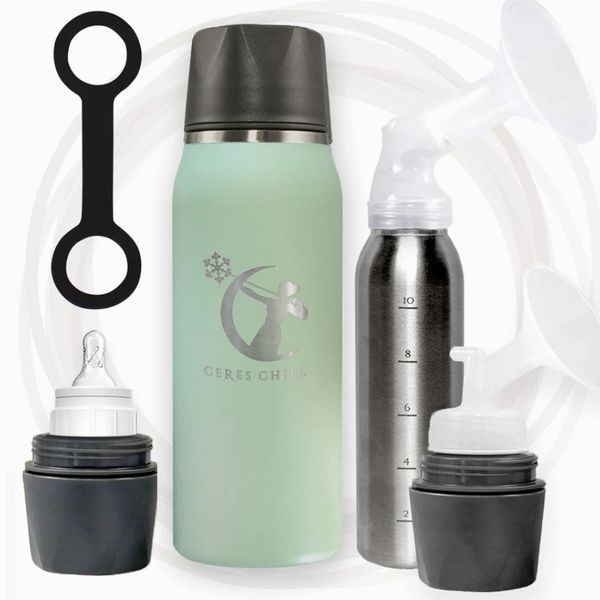 For a new mom who's on the go (literally), this breastmilk chiller storage is the way to continue breastfeeding while traveling. Iwinski recently weaned her 18-month-old but said this was her favorite travel accessory while pumping. "I bought two, and they kept my milk ice-cold for about 36 hours without having to lug a separate cooler around the globe," she says. Plus she still uses it as (and we quote) a "kick-ass water bottle."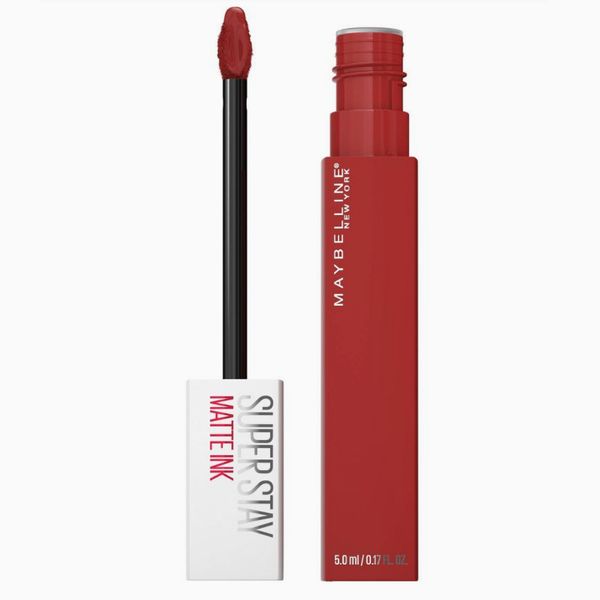 "I swear by this lipstick," says Iwinski. "I've started masking on planes and in crowded terminals again, but even when I'm wearing a mask this doesn't budge."
For more from the Cut Shop team, follow us on Instagram and Twitter, where we share our best new finds, favorite styling tricks, and more.